Hey team, welcome back for another installment of Two Wheels Tuesday! This week we're taking a very close look at the new Alpinestars Motegi V2 leather one-piece suit, which we recently tested at Hampton Downs.
First impressions of the suit are good: the black with white and red striping look awesome! It has everything you'd expect from a top-level motorcycle apparel manufacturer, including accordion panels for stretch fit, armor in all the right places, YKK zippers, and premium 1.3mm leather throughout.
I won't bore you with all the specs on this suit, basically it's got pretty much everything you'd look for. What it does excel in, however, must be mentioned – the fit and feel when riding on track. This is, without a doubt, the most comfortable one-piece leather suit I've ever worn around a racetrack! I'm about 188cm and 80(ish) kg, and the Euro Size 54 fits like a dream, with my back protector in place. The length is perfect, from the neckline right down to the ankle and wrist zippers.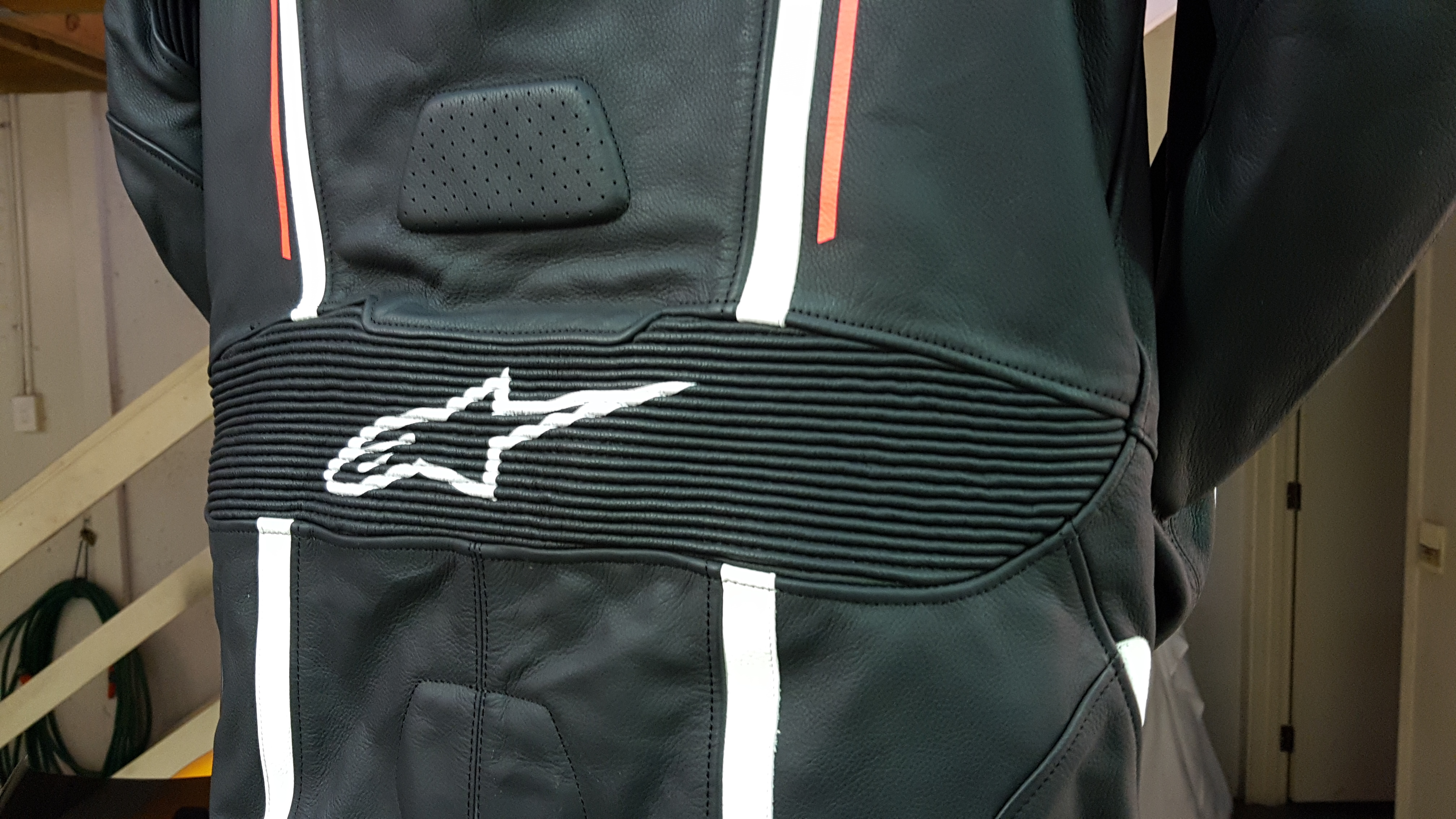 The accordion stretch panels at the knees, shoulder blades, and middle of the back are huge, taking up all the slack that inherently happens when you get into the tucked position on a sports bike. The speed hump fits in underneath the back brow of my helmet without any rubbing or binding, like it wasn't even there.
The weather at Hampton's wasn't too great, but even in the wet the suit performed exactly as required, surprisingly staying fairly dry inside even with the ventilation panels on the chest, arms and thighs. I know this suit would be better in the summer months, with all the airflow it allows. But even in the cold and wet, I was happy with it.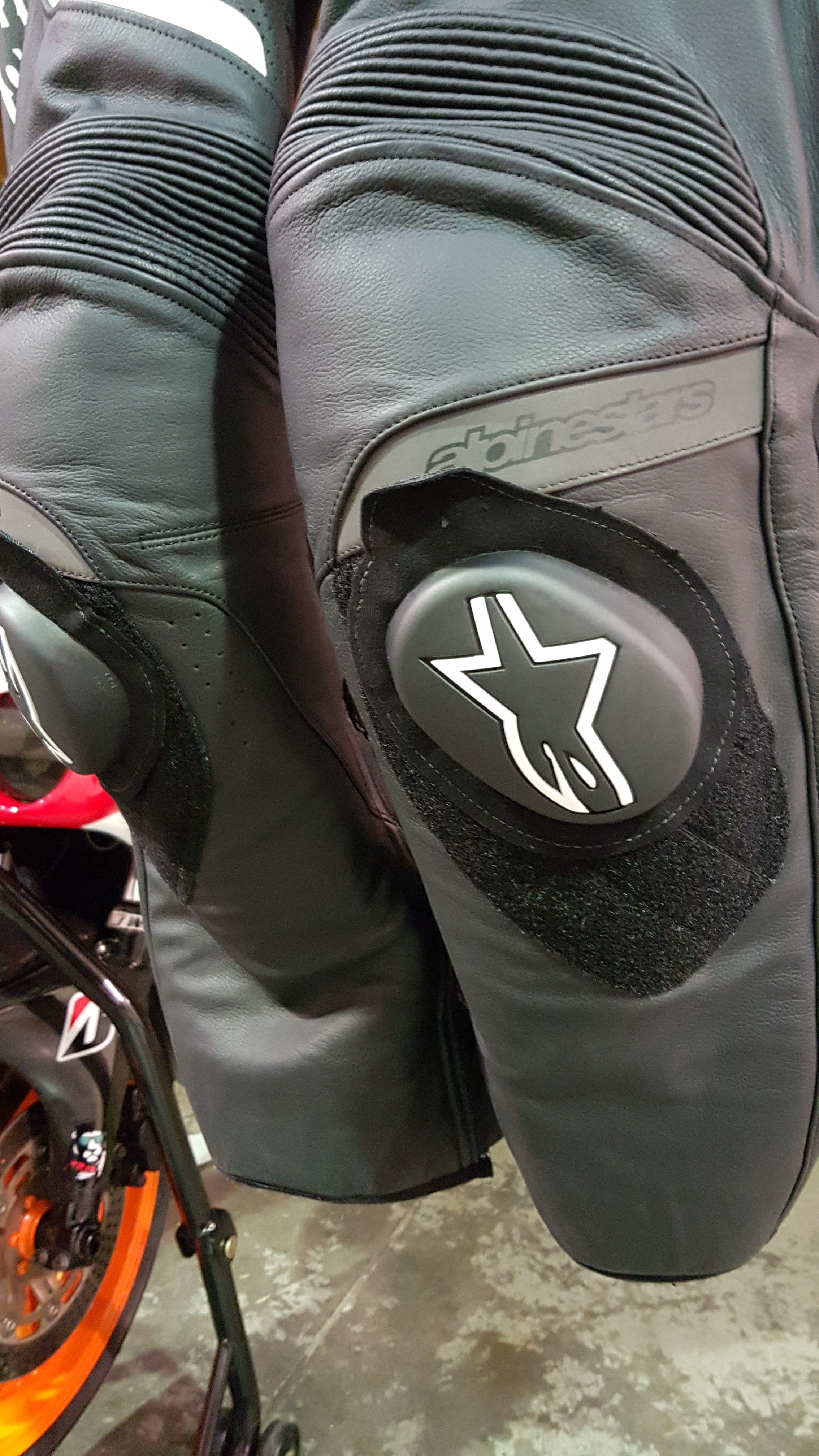 My single favorite feature that they've included is the plush neck-roll. Where previous suits were straight cut leather, Alpinestars have stitched the mesh inner lining all the way to the top seam, meaning less scratching on your neck when you're looking ahead to the next corner at speed. Seriously, the whole suit feels great to wear, incredibly comfortable, and doesn't bind up or cause issue anywhere. And when you're in top gear heading into turn one at Hampton Downs, that's exactly what you want. You can forget you're wearing big heavy stiff leathers, and get on with the job at hand – piloting your bike.
Alpinestars is definitely a top name in bike gear, and for good reason too, so while this suit is a fair bit north of $1000 here in NZ, it is absolutely worth it. Nothing beats the feeling that comes from knowing you're in good gear, that'll protect you should the worst happen. I can't detail how the suit would hold up in a slide or tumble, obviously I don't want to crash anytime soon!
Fact of the matter is, this is an excellent suit, I like it so much that this one is mine! Head over to Alpinestars for a full list of the specs on the suit, you won't be disappointed…
Next week we're getting back to actual bikes, I get to admire something pretty special… You won't want to miss it!
– Scott
The following two tabs change content below.
Empire motoring Journalist, motorbike enthusiast, and spanner monkey. If it has a tuned motor I'm keen!
Latest posts by Scott Patterson (see all)
Comments
comments