Nick tries out the Sony FDR-X3000 4k Action Cam – Camera and Accessories were on loan for review purposes and will be returned
Specs
PRICE $499 NZD ( without wrist monitor) @ Noel Leeming as of publishing of this review
LENS TYPE
ZEISS® Tessar
SENSOR TYPE
1/2.5 type (7.20mm) back-illuminated "Exmor R" CMOS Sensor
WATERPROOF
Up to 60m with supplied Underwater Housing (MPK-UWH1)
DUSTPROOF
With supplied Underwater Housing (MPK-UWH1) 9
SHOCKPROOF
With supplied Underwater Housing (MPK-UWH1) 9
INPUT AND OUTPUT TERMINALS
Memory card slot, Micro HDMI output, Multi/micro USB terminal, Stereo minijack
There were a couple things that Didn't make the video, for example.
Sony made a fairly unique " Finger Grip" which at face value seems like a great way to have a very compact unit to travel with, however years of shooting handguns has taught me that this will not ( for most, especially one handed) be overly stable – the digital stability however should account for shake and vibrations but not large movements so it would need to be in fairly steady hands for decent footage, Also found images online of an external mic being used for a small scale set up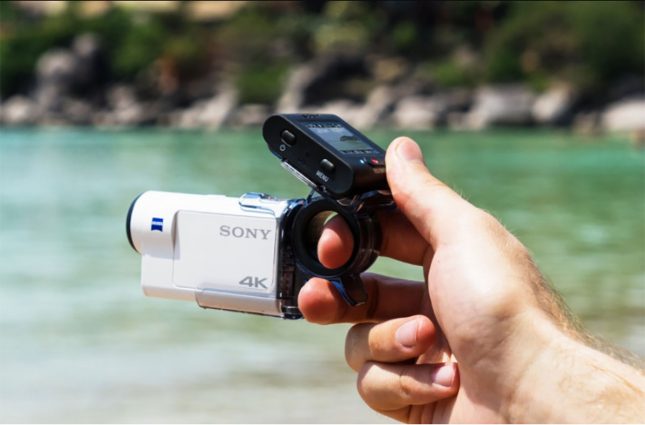 If I'm honest I'm a little disappointed that I didn't like this more, we shoot on sony almost exclusively from our AX53 Camera for shooting events and the Car reviews to the A6500 and a5100 for photograhpy and Vlogging, it would have been nice to have a holistic set up of pure Sony, I just feel like the Go Pro out performs everything else on the market.
For more info / list of accesories etc check out the sony website https://www.sony.co.nz/electronics/actioncam/fdr-x3000-body-kit#product_details_default
The following two tabs change content below.
Empire motoring Journalist, BMX Rider, Yoga Doer and Burger aficionado. Always down for a laugh and or good food!
Comments
comments