At a time saturated with reboots which are usually miss rather than hit. IT Chapter One left a big impression on both critics and audiences.
IT  brought scares and a decent adaptation of Stephen King's book.  At the end the movie slam cuts the title "IT Chapter One"  letting you know that Pennywise wasn't done yet vowing to return in IT's 27 year cycle.
Lets take a look at if the sequel brings a satisfying conclusion to the story of The Losers Club.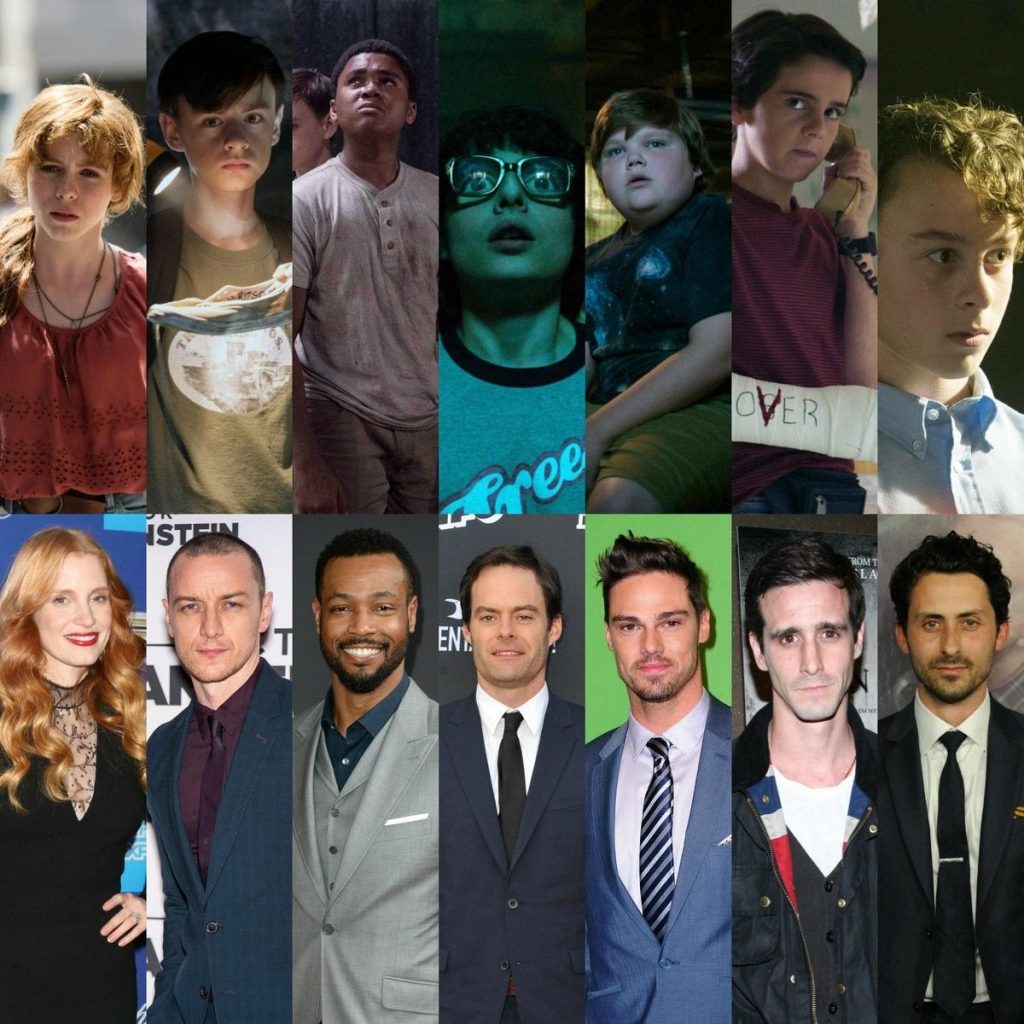 The Cast
James McAvoy as Bill : Jaeden Martell as young Bill
The defacto leader of The Losers Club. Bill lost his younger brother to Pennywise as a child and still carries the guilt of this through out his life. As an adult, Bill is now a successful mystery novelist who everyone gives shit about not being able to write a decent ending to his books. Letting go is a major theme for him.
Jessica Chastain as Beverly : Sophia Lillis as young Beverly
A survivor of abuse from her father as a child Bev has found herself in another abusive relationship as an adult. She has remained strong despite being slut-shamed for being labeled as promiscuous for being a tom-boy. Finding true love instead of control is at the core of her journey.
Jay Ryan as Ben : Jeremy Ray Taylor as young Ben
Bullied for being overweight and hopelessly crushing on Bev since their first meeting. As an adult, he has lost the weight and is now a successful architect. He still carries a flame for Bev and despite losing the weight has the insecurities carried inside.
Bill Hader as Richie : Finn Wolfhard as young Richie Tozier
Richie stole the show in chapter one with his bad language and constant rinsing of his friend Eddie. As an adult, Richie becomes a successful stand-up comedian, but there's still a secret he's had since childhood he has to make peace with.
Isaiah Mustafa as Mike : Chosen Jacobs as young Mike
Mike was main catalyst for bringing the Losers Club together. As an adult, Mike is the only one to stay behind in Derry and becomes the town librarian and again brings The Losers Club back together when Pennywise returns.
James Ransone as Eddie : Jack Dylan Grazer as young Eddie
A foil to a lot of Bill's insults, he is a bit of a hypochondriac and germophobe  due to his mothers smothering influence. As an adult he is struggling with his own fears and bravery
Andy Bean as Stanley Uris : Wyatt Oleff as young Stanley Uris
Stan who's religious guilt and pressures from his parents is the most fearful of The Losers Club makes his confronting Pennywise even more dangerous.
Bill Skarsgård as  Pennywise the Dancing Clown:
Bill once again manages to chew the scenery and the rest of the cast as Pennywise. He makes the performance his own without trying to overshadow the originally high mark set by Tim Curry. Really if they hadn't nailed his casting and performance, the rest of IT would have sunk.
The Story
IT Chapter Two picks up 27 years on when IT's form Pennywise comes out of hibernation to feed on the townsfolk of Derry.
The only people that can possibly defeat IT are The Losers Club who came together as local outcasts to overcome their fears once  and need to do so again to end IT once and for all.
Major themes of acceptance and standing up to your own fears and finding the depths of your own capabilities run deep within both movies.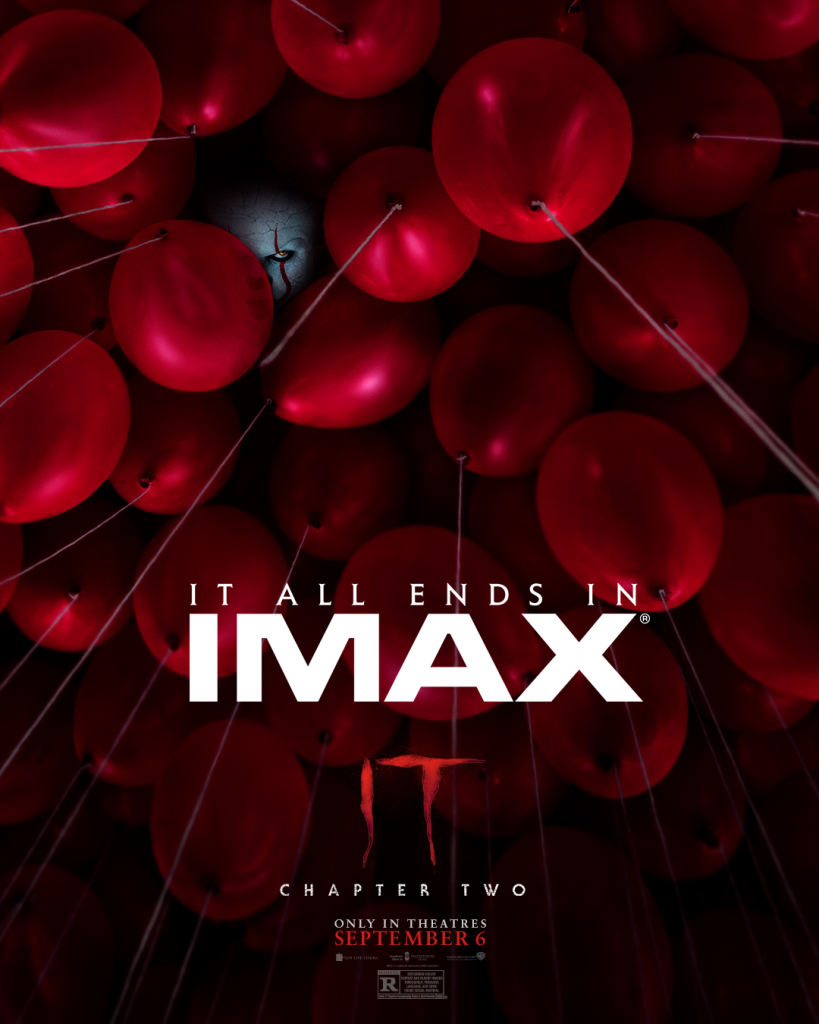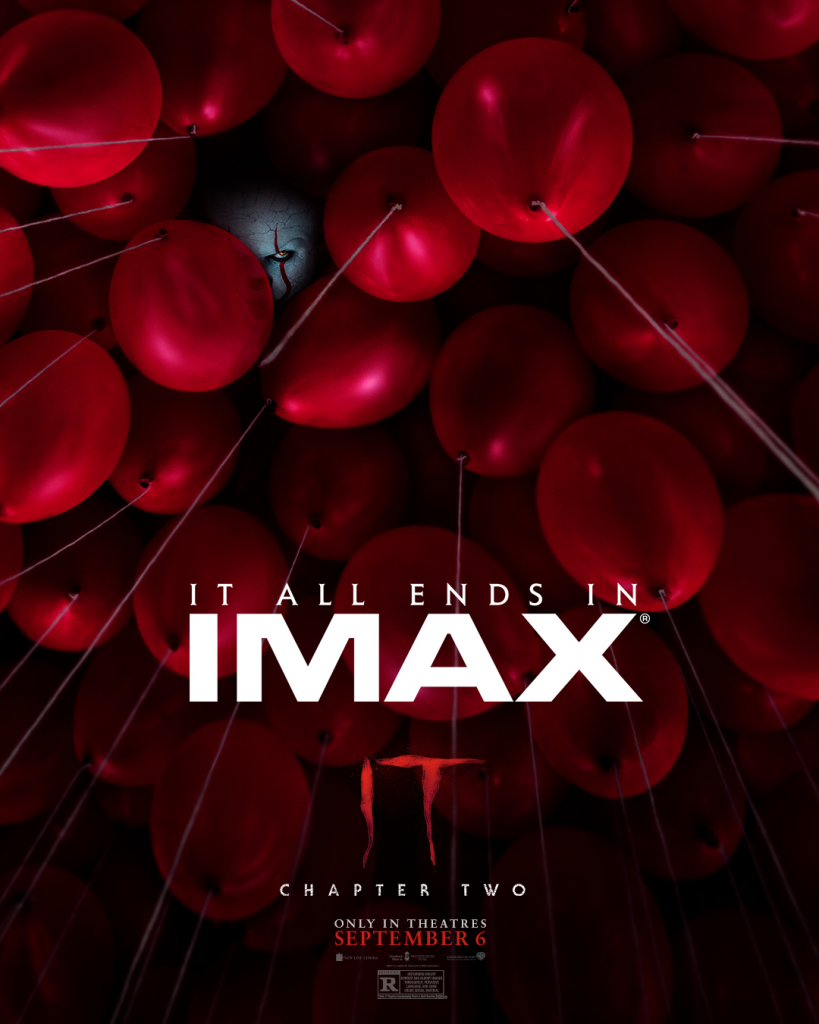 The Problems
Pacing was a big issue in the first movie, IT followed a pattern of something a bit scary happening then one of the kids being terrorized and finally escaping it. Which although interesting at first wore thin after the 3rd or 4th time this happened and just became predictable. IT Chapter Two leans heavily on flashbacks which are the stronger parts of the film.
IT Chapter Two is a visual effects heavy film meaning many different VFX studios probably did the work on this. The effects a bit inconsistent in quality with some ranging from great to ropey at best.
The conclusion may not be as satisfying to everyone, which is a bit of a self referential meme within the movie with James McAvoy's Bill being a writer who cant write a decent ending.
This movie has more strobe lighting than a Parisian rave, if you are even lightly triggered by flashing lights this movie is a hard pass. Even if you aren't photosensitive I found it downright annoying.
It is also pushing 3 hours skip the sodas, it has a lot to cover and will feel as bloated as your bladder by the end.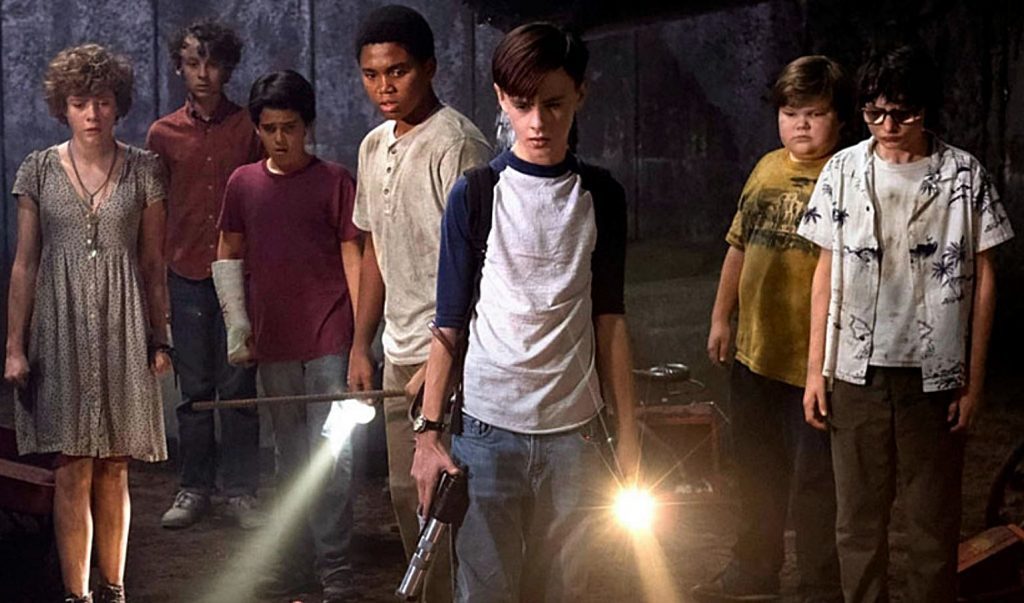 The Good Stuff
There are some stunning visual set-piece's despite some inconsistent visual effects the artistic choices are made with a suitably creepy eye.
The casting overall for the personalities and mannerisms of the kids grown up is spot on.
NZ's very own Jay Ryan in a starring role as Ben gives a solid performance caught in the love triangle with McAvoy's Bill over Jessica Chastain's all grown up Bev. Keen to see where his career takes him next after the long line of NZ actors taking Hollywood by storm.
The humor is brilliant and IT Chapter Two almost works better as a comedy than a horror at times. If it wasn't for the jokes the tone would be too serious and in turn would less credible somehow. Embracing the ridiculousness of it all is a valid coping mechanism for this movies tone.
Jessica Chastain gives an enchanting performance as Bev and you can see the emotions that have been suppressed all these years lurking just beneath the surface.
Bill Skarsgård, have to mention it again, bonkers as Pennywise.
Stephen Kings cameo was a welcome one too, I wonder if he is going to start getting the Stan Lee treatment in his adaptations now.
Overall
The conclusion is cathartic at the end although it may not satisfy everyone.
Pacing and tone are a bit better than the first film.
The cast give a fantastic effort and it does feel like the end of an epic.
It Chapter Two's themes of confronting adversity and embracing and overcoming being expectations is a positive and empowering one.
Also if you never want to sleep again check out this lamp!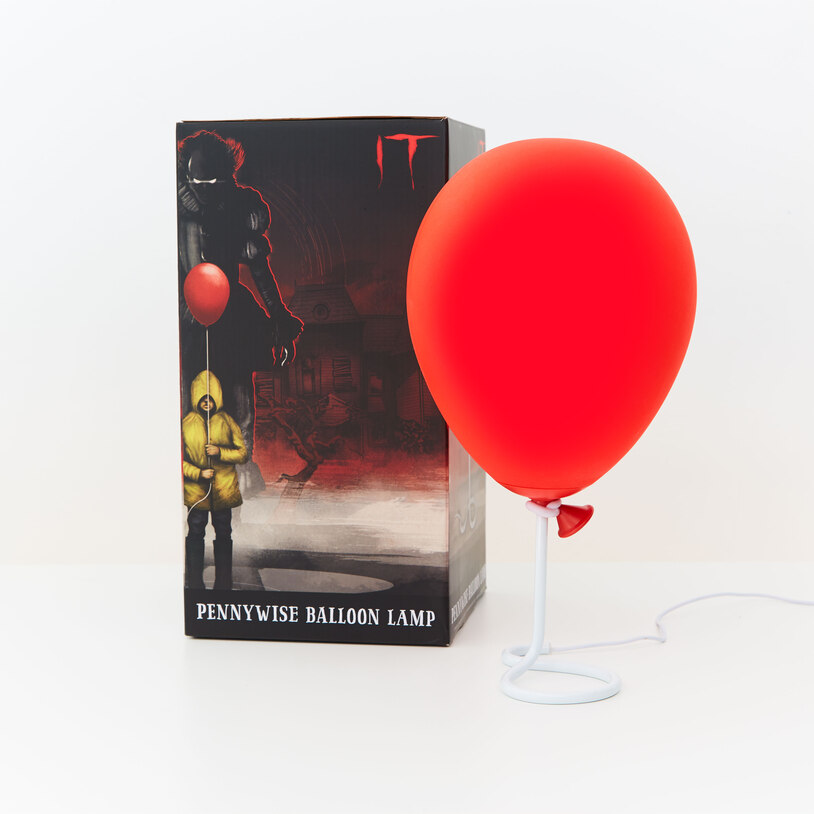 You'll like it if you enjoy:
Horror films
Stephen King adaptations
It Chapter One
Skip it if you:
Are triggered by flashing lights (seriously this movie needs a warning)
Aren't up for 3 hours of scares.
Not a fan of horror or intense scenes.
In cinemas  September 5
Rated R 16
Wide Release
The following two tabs change content below.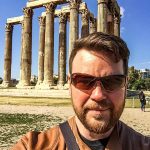 Aryan Gill
Man of the world, Culture Geek, Sometime Digital Nomad, Compulsive Traveler,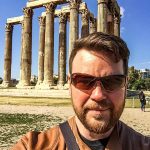 Latest posts by Aryan Gill (see all)
Comments
comments