Two Wheels Tuesday this week brings you the brand spanking new 2018 Husqvarna Vitpilen 401, it has now officially landed in New Zealand, and we have been lucky enough to get one in person to have a close look and snap some photos for you guys!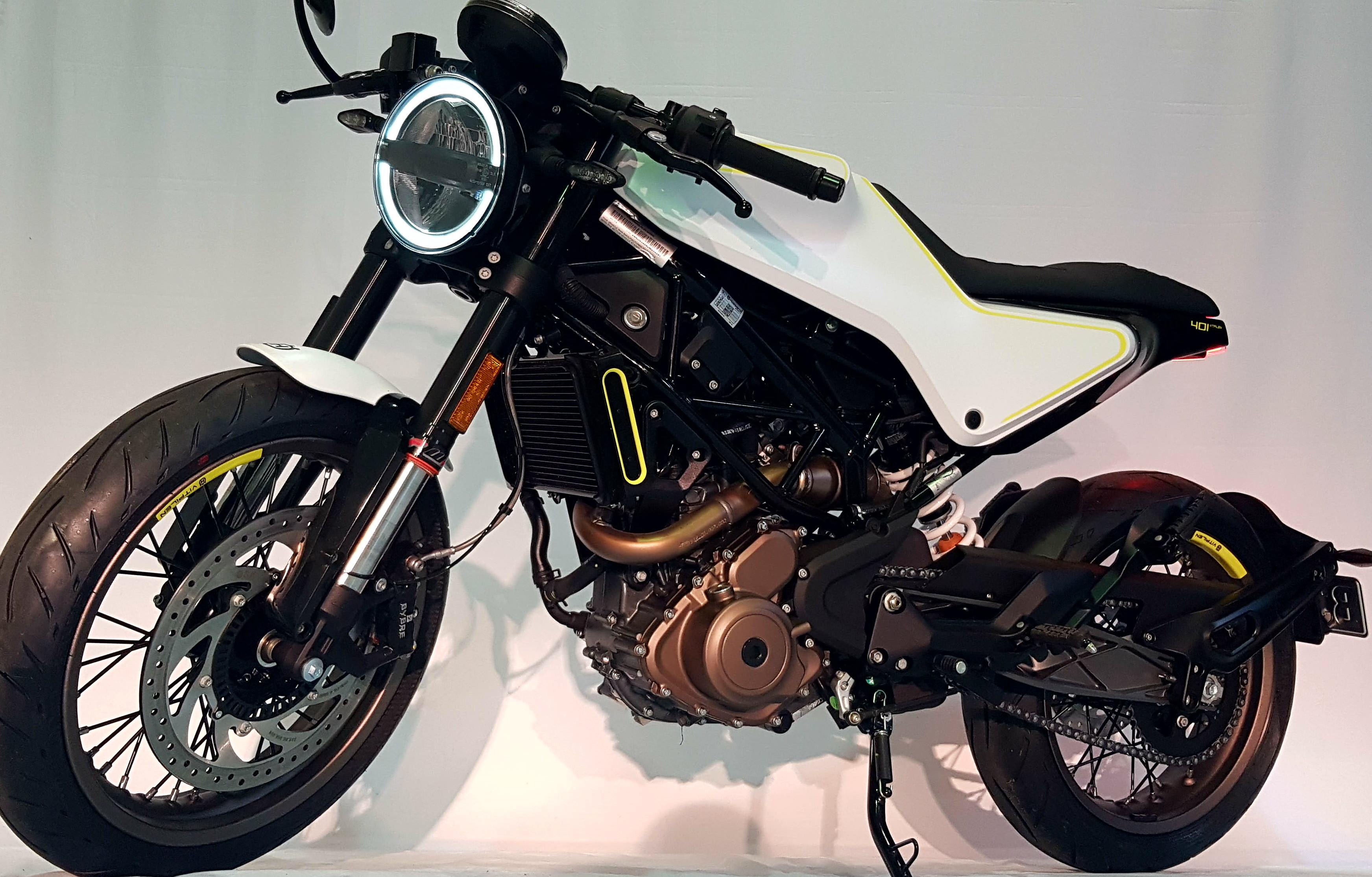 The newest entry in the LAMS market, the ultra-cyber styling is guaranteed to attract attention. If you're a tech-head, or into the Tron movie, then this bike is going to tick the boxes. Featuring LED lights, a digital display instrument cluster, smooth organic lines, anodized fittings and detailed yellow highlights, this bike impresses from every angle.
The first thing that I spotted upon turning the key is the backlit switchgear on both handlebars. All the symbols for your controls are lit up so you can see where your fingers need to go, day or night. Such a cool touch! The digital gauge is simple and easy to read, showing all the information needed cleanly and functionally.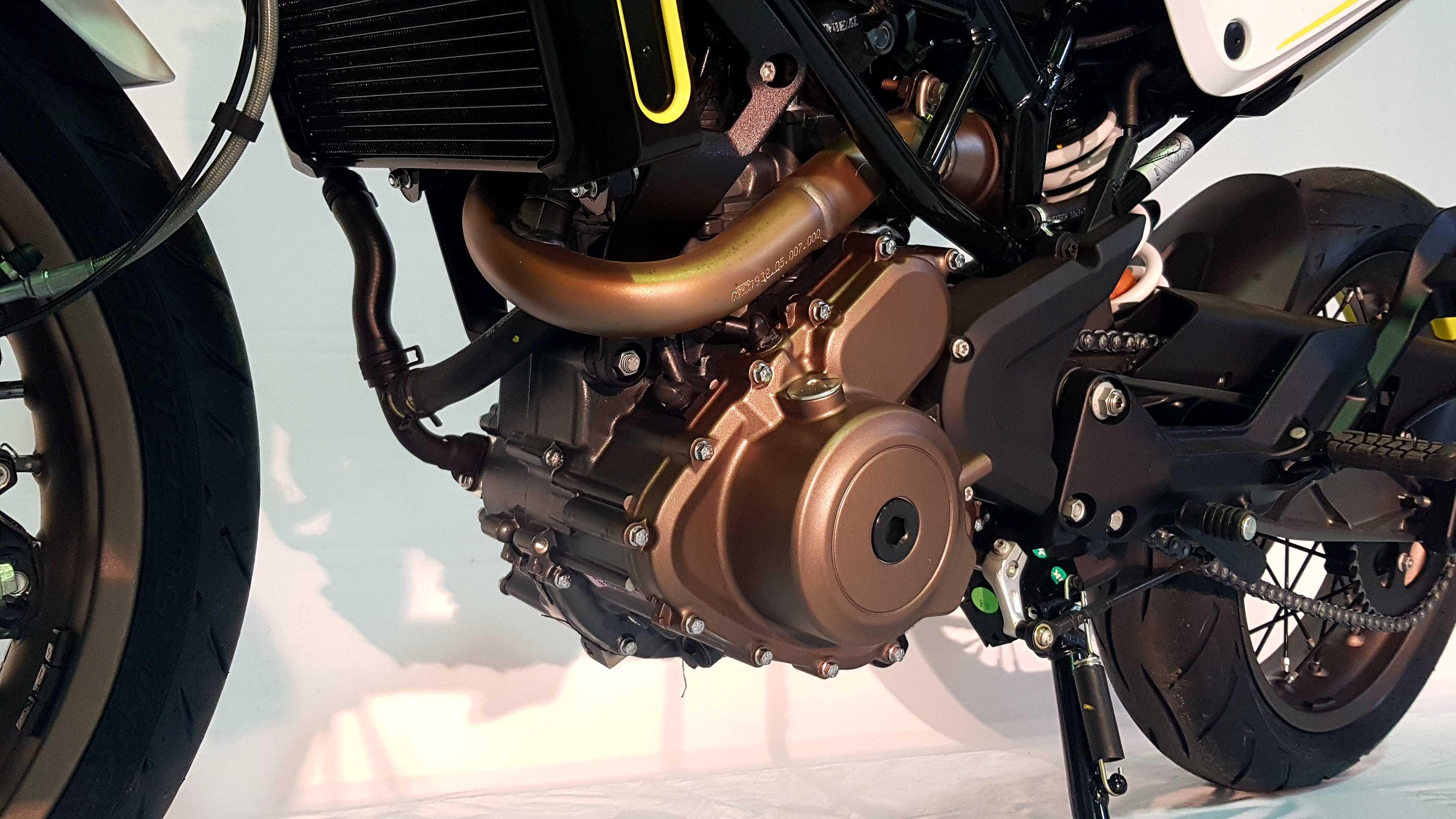 The bike's heart is a 373cc single cylinder, 4 stroke motor, pushing out 44Hp and 37Nm. The bike weighs in at 148kg dry, nice and light for ease of riding. Wheels are 17 inch bronze anodized spoked rims, and suspension is high quality WP performance front and rear. Brakes are 320mm front, 230mm rear, with Bosch ABS as standard.
The factory Husqvarna fitted exhaust system can be upgraded to an 'off-the-shelf' Akrapovic slip-on unit, adding style and a little bit more voice to the motor. Along with that, there is a plethora of extras available, including wave-brake disks, engine case protection, cool ten-spoke aluminium wheels, CNC machined reservoir caps, levers, seats, and even fairing parts.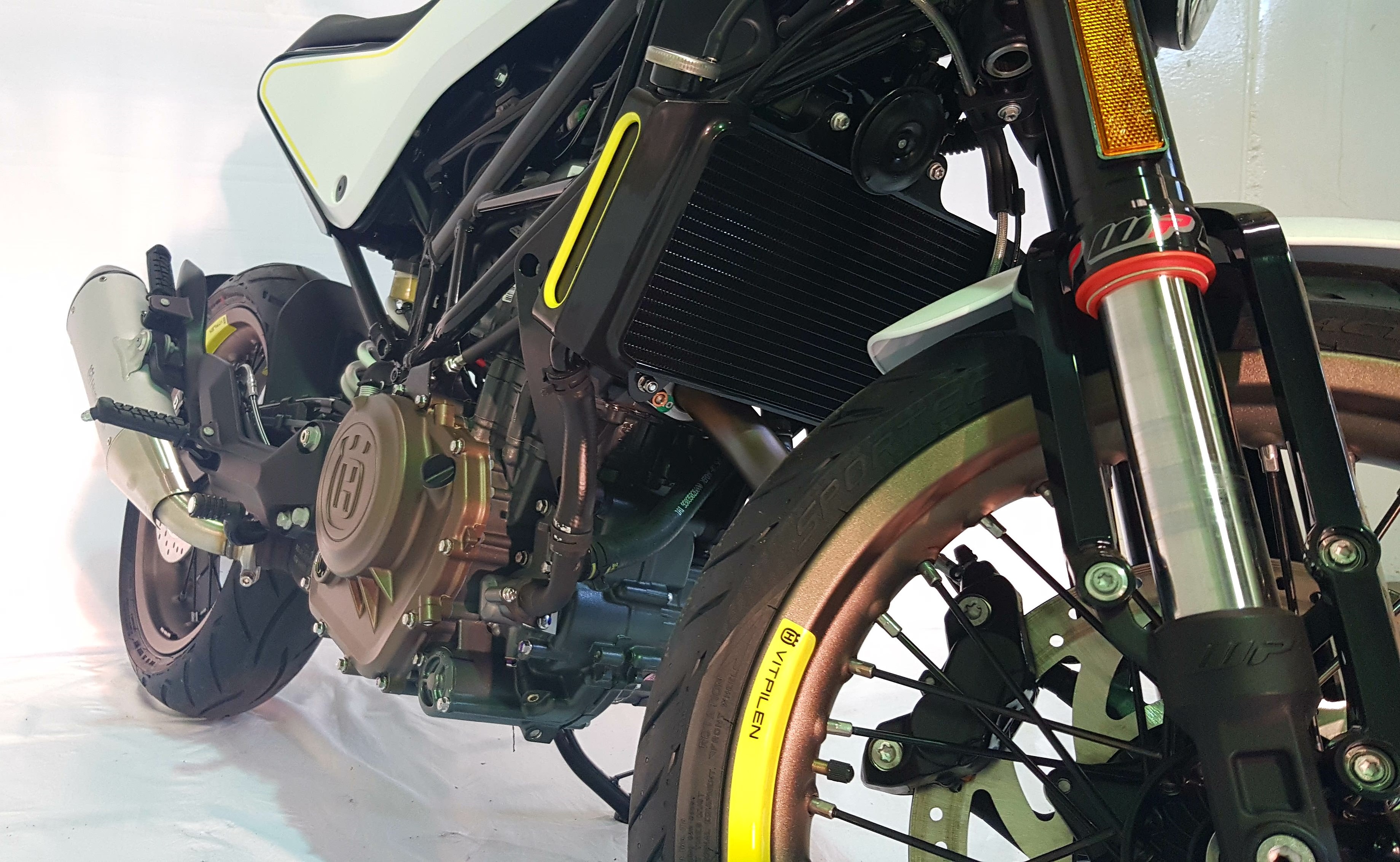 Every little detail has been designed with the moniker "Simple, Progressive". The 401's stripped down, subtle look, along with the eye-catching details and futuristic highlights; unsurprisingly the bike we loaned had already been pre-sold and was on its way to an excited new owner.
Huge and sincere thanks to Vicki and Nick at NV Motorcycles in Morrinsville for letting us take these photos and bring this cool machine to you, contact them on 07 889 1007 for enquiries and pricing options, and check out their Facebook page here!
Next week we've got some bike tech to look at and test; my bike is getting an upgrade that I can't wait to share with you guys… make sure you keep an eye out for it!
– Scott
The following two tabs change content below.
Empire motoring Journalist, motorbike enthusiast, and spanner monkey. If it has a tuned motor I'm keen!
Latest posts by Scott Patterson (see all)
Comments
comments