Hey team so first things first.
Disclosure – These were sent to us by the PR company at their suggestion – This is not a paid promotion in anyway.
Now most of you know that's how we roll but in this day and age it seems it needs to be pointed out every damn time.
Right so, these are the JBL by Harman – E65BTNC Which means – E65 – Bluetooth with Noise Cancelling. Leme just throw down the General specs for those interested in that.
So where to start with headphones I guess right? well, this is a market that is pretty well saturated> Ever since the Hype of Beats by Dre, people have looked at those as a premium headphone, often not the case. Squaring up against the likes of BOSE and Sennheiser is no small task as both have been around for a long time and are well respected brands with great reputations. A quick scroll through the JB Hi-fi website shows some stiff competition in this space.
As soon as I placed these on my head and selected my favourite audio testing music ( Narcissistic Cannibal by Korn) the sensation I had from the feel of the headphones was tight. In a good way these hugged my head and seemed to balance their 258g weight well. It felt like it might have started to be uncomfortable at first but after a good hour they still felt comfortable and I had no desire to take them off due to the weight.
The other instant revelation was the Noise Cancelling, I had music playing on my computer while I was linking these E65's up to my phone, and as soon as they were seated over my ears, nothing… I could faintly hear the snare of my music which was being played at an acceptable level for heavy metal music which, if Wayne's World taught us anything, ain't quiet. So top marks for noise cancellation.
So far so good.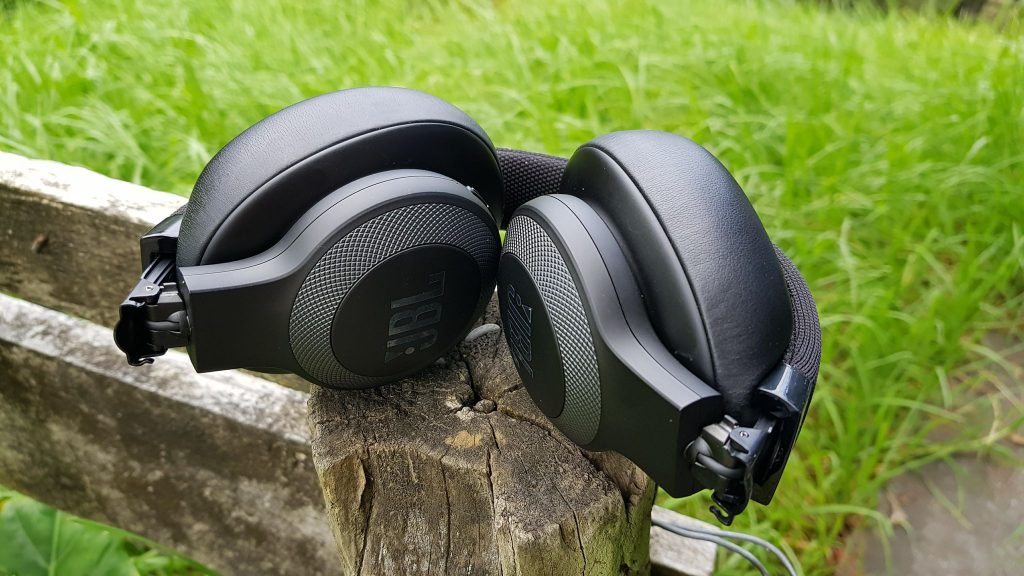 The E65's don't come with any kind of carry case, nor do they pack down super small, but this is of course a trade off against a quality ear up and strong headband. a soft pouch might have been nice tho. I figured this might be something Gym people would be interested in, so I went for a run head bangged vigorously to my dulcet tones and yeah they stayed on really well. My head isn't exactly small, so that might have added to the clingy effect. Certainly going for a run or doing whatever you do at the gym should bode a connected experience. You might find however if you exert yourself too much they might warm up a bit around your ears, even sitting for an hour with them on there isn't amazing ventilation.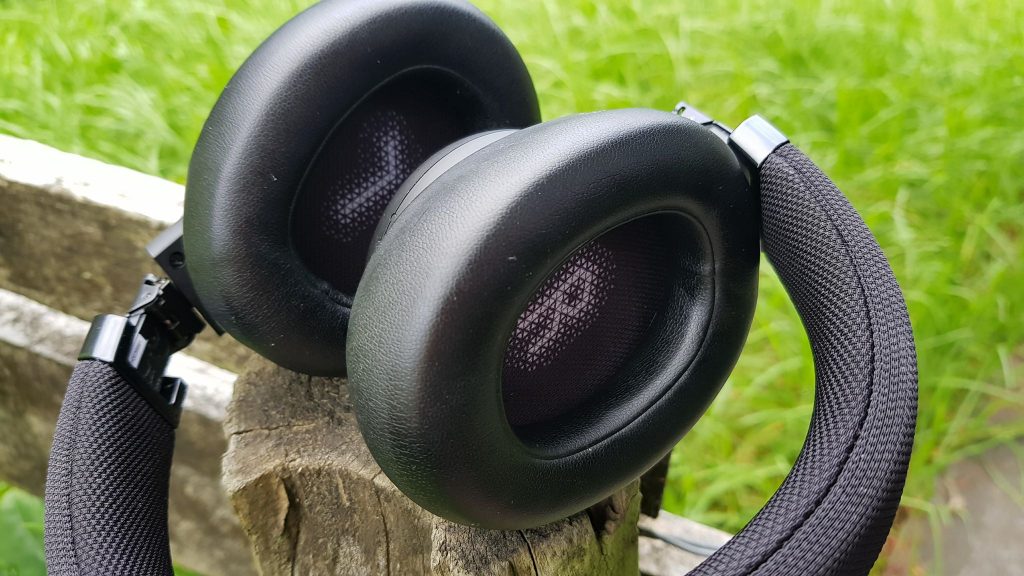 Battery life – claimed 15 hours, I haven't used them that long yet but we shall see, its only a 610mah battery which if it does get the full 15 hours that's pretty impressive. Using these over the included 3.5mm jack its a claimed 24 hours of use. handy for those long flights. USB Type B charging in 2 hours ( again claimed, there was some power on them when I un-boxed them )
Buttons and stuff. Power, volume bluetooth and brightness. – The buttons once mapped in my brain were easy to find on the outer cup – intuitive controls meant I sorta knew what I was doing from the get go, multifunction buttons that do both track skip and fast forward were fairly quickly worked out. Also worth noting these have a microphone for taking calls – yep these can take calls, I tried it and the person I was calling said they could make out what I was saying but the mic sounded like something a bit cheap and nasty; lots of echo and room noise.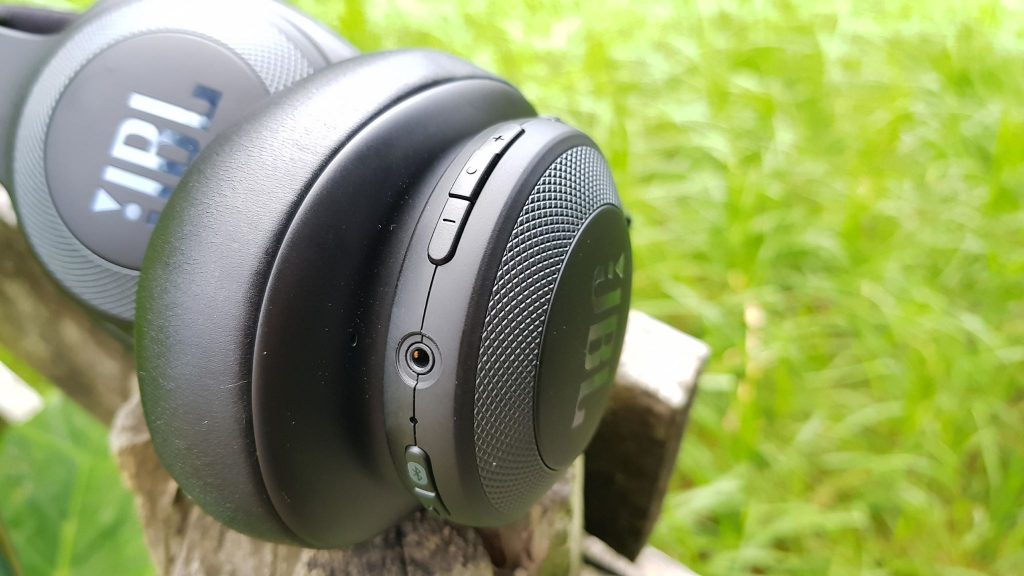 So the all important question, how do they sound?
Well, they sound pretty good through the bluetooth from my phone. I figured that's how most people are going to use them so I did the bulk of my testing that way. Quality overall was good, bass frequencies could have had a bit more presence in the mix from standard settings but a quick EQ sorted that out. Once I turned the volume right up I did notice some distortion, the sound got a bit muddy and some high frequency break up of sound. This should be expected but I thought overall if I had to throw a number at it the sound would be maybe an 8/10 or perhaps slightly better under the testing circumstances. Using the 3.5 running out of a proper hi-fi system, which no one is gonna do most likely but is worth a shot, did yield better results with more volume at a cleaner line sound.
At $299.95NZD RRP these are a fair investment, I'd be surprised if anyone had any major complaints about them. Sure they are not the cheapest out there but the cheap ones will sound like crap and sort of defeat the point. Of course climbing higher up the food-chain will give some slightly better results but If i were to find myself in the market for something like this, the E65's would be a worth contender for sure. I'd say these would suit general music listening while out and about or the Gym bunnies cranking that high energy dance music – personally I'd work out to thrash metal but that's just me.
Any questions feel free to use the comments section and we'l get back to you.
Nick
The following two tabs change content below.
Empire motoring Journalist, BMX Rider, Yoga Doer and Burger aficionado. Always down for a laugh and or good food!
Comments
comments