Hey team,
So this is my first camera review, I'm still very much a novice photograhper but I am very familiar with the sony @5100 which I've been shooting on for about a year now so in part this will compare to that. Full disclosure, not that I should need to keep saying it but. This camera was sent to us on loan from Sony for review purposes, we were not paid to promote this product.
Features
– The world's fastest 0.05-sec. AF with the most phase-detection AF points (425)
– 24.2-megapixel Exmor CMOS image sensor/BIONZ X image processing engine
– 4K movie recording with full pixel readout/without pixel binning enhances images
Specs
Sensor Type APS-C
Number Of Pixels (Effective) Approx. 24.2 megapixels
Image Sensor Aspect Ratio 3:2
Anti-Dust System Charge protection coating on Optical Filter and ultrasonic vibration mechanism
Lens Compatibility Sony E-mount lenses
ISO Sensitivity Still images: ISO 100-25600 (expandable to 51200), AUTO (ISO 100-6400, selectable lower limit and upper limit), Movies: ISO 100-25600 equivalent, AUTO (ISO 100-6400 equivalent, selectable lower limit and upper limit)
Battery Life (CIPA, Still Images) Approx. 350 shots (viewfinder) / Approx. 400 shots (LCD screen) (CIPA standard)
Movie
Recording Format (Movie) XAVC S / AVCHD format Ver. 2.0 compliant / MP4
Audio Recording Format XAVC S: LPCM 2ch, AVCHD: Dolby Digital (AC-3) 2ch, Dolby Digital Stereo Creator, MP4: MPEG-4 AAC-LC 2ch
High Frame Rate Recording NTSC: 1920 x 1080 (24p/12Mbps, 30p/16Mbps), PAL: 1920 x 1080 (25p/16Mbps)
Viewfinder Type XGA OLED, 1.0 cm (0.39 type) electronic viewfinder (colour)
LCD Backscreen
Screen Type 7.5cm (3.0-type) wide type TFT
Adjustable Angle Up approx. 90 degrees, down approx. 45 degrees
Zebra Yes (selectable level + range or lower limit as custom setting)
Of course full spec sheet is available on the sony website, this was more the information I was looking for personally. I figured if you're that interested you'd already know before this review anyway.
It would seem this is a camera for a wide range of people, from mum wanting quality snaps of the kids growing up to budding film makers like myself having something of quality to rival the big kids with their expensive rigs, this small unit does seem to be able to do it all. Needless to say, we tried as many aspects of the offerings of this camera as we could, it's a lot more than just taking photos ya know. After finding my way around the remapped buttons the user interface was pretty easy to navigate as I was already used to it but newbies to the sony UI shouldn't have too many issues, some of the settings I wanted to change were a little hard to find, like making sure I was in the right format for video recording to match the rest of my camera gear for seamless intergration. Some features are interacted with differently, for example the moods setting which is basically AUTO but to a scene like twilight or sunset – the two knobs on top are the mode and mode adjustment dials, which was different for me but alas, we figured these sort of things out pretty quick.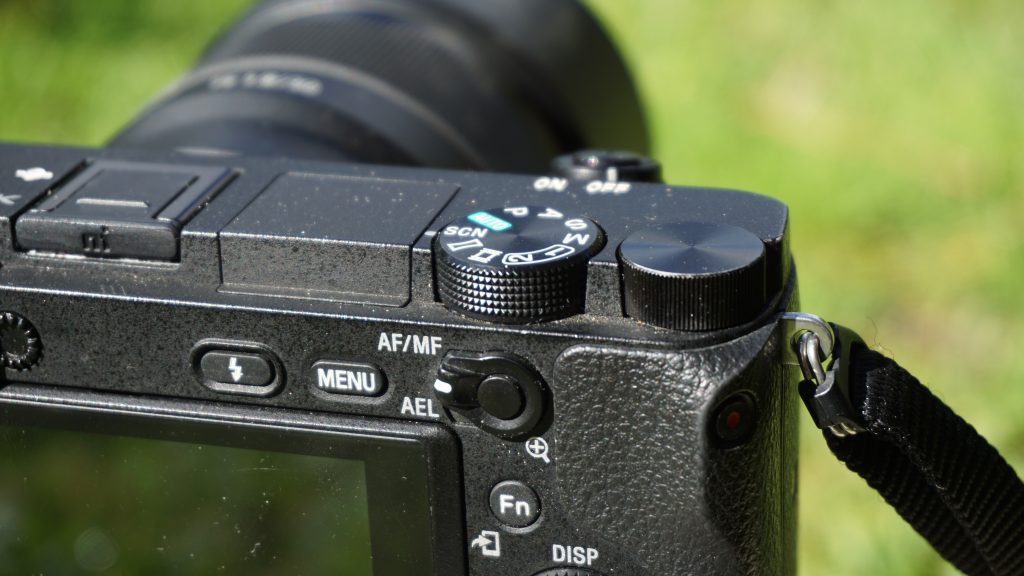 Another aspect that people might overlook however is becoming very popular is the use of a camera like this for vlogging, I use the 5100 often for vlogs as its small and easy to take places and be a bit more discrete. Needless to say the video quality is pretty damn amazing being able to shoot in 4k but the colour representation is very vivid and pleasing to the eye, there are some examples of this in my vlogs, webisodes 48 and 49 if you're interested. The one thing that vloggers like that this didnt do was the full 180 LCD view finding screen, I personally didn't miss that as I'm at the point now where so long as the zoom is on widest I can more or less figure out where to point it even with two or more people in the frame with pretty good accuracy, the great thing this has which I wish I had was a 3.5mm input. Audio is always one of the hardest things to get good for Youtubing and being able to mount something like a Rode Video Mic GO ontop via the shoe and plug it in the side is most welcome. Not to say the on-board audio isn't decent, but its not anywhere near as good as an external mic source for the Semi Pros the extra investment of around $80 or so would be worth it.
Image quality is an obvious importance, so as I said I don't have a huge amount to compare it to, the @5100 I thought was amazing then I got my hands on this, using the same lenses it does produce better images however I did take full advantage of the lenses they sent. From the FE 70-200mm F2.8 GM OSS which is a beast to the very entery level PZ16-50mm F3.5-5.6 OSS which I also own. I found when shooting shannon the camera had some neat features for example when trying to get a manual focus the image actually zooms into a cropped area of the image so you can see even closer just how accurate the focus is, this proved very handy for some night scape images of Auckland City. I did find the Auto focus more than a little slow when shooting fast moving things like downhill mountain bikes however this was only an issue with the massive 70-200mm lens, I guess its just a lot of glass to move around quickly however with other lenses it wasn't an issue infact it was rather quick.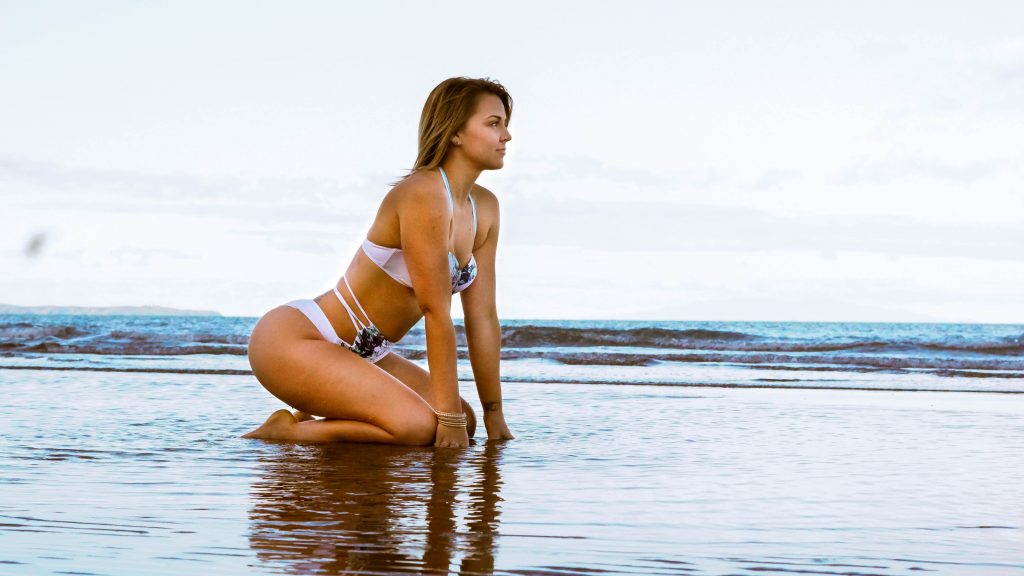 The great thing about this camera is that with a basic knowlage of how the camera works, for example using the correct scene you can produce very high quality images very easily and the camera will do most of the work – for the most part I used the scene settings to let the camera show its capabilities and to hide my lack of skill over all I think we created some great pictures and videos with minimal effort or experience which is why we rely on technology. Purists will of course say that's a cheat way of doing it but.. we did so ? for most people who don't take photograhpy as a hobby or enthusiast level but want to have great images for whatever reason this is more than capable of making a novice look like a pro, for me the end game is either images of procudts we're reviewing or images for instagram. On that note quickly, the sony app is great! it's not the most polished app I've ever seen but it works well, all you need to do is open the app on your phone, show the phone the QR code on the display and bam you're connected and you can wirelessly transfer images from your camera to your phone. Transfers take about 2-3 seconds per image depending on size and you can upload right to your chosen platform or editing software. I used this feature a lot while out and about. But quickly back to the scenes, this image was shot as a reaction to a photo of me being taken and I happened to be on the sunset scene as we were taking pictures of the sunset and I'm pretty happy with how this turned out
As for being able to produce images for product reviews, it did rather well I think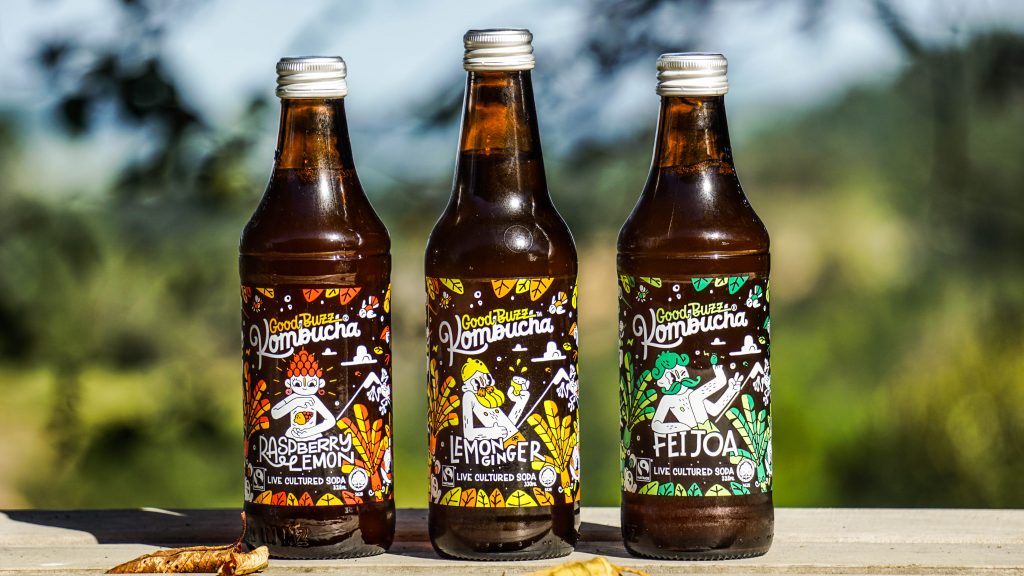 Something that's always important to us when traveling short or far is how much space our tech takes up in our backpacks or carry on etc, Now the 5100 I've been using fits into a pouch that would hold a standard 355ml can of drink at a squeeze. The @6300 is a slightly larger body than that, which feels nicer in the hand however does take up more space in your chosen luggage for the outing. Naturally this is also relative to what lenses you choose to take, the 70-210 lens is no small unit but if you were to run the smaller 16-35mm which is a great little starter lens it should see you right for most photos and wont take up too much space or weight, however I did choose to take the much larger lens with me as it was too good an opportunity to pass up, however I don't think I'd make it part of my regular kit purely based on its size.
Of course there will always be a number of accessories you might want with your camera, if video recording I'd suggest a rode mic, and perhaps a cage system for alternative mounts and grips – Photogear is a great place to find that sort of thing, its where I go.
Overall for $1490 This isn't a small investment with lens extra you're looking at least $2500 for a zoom lens and basic accessories, but how much of a price can you put on memories? Personally had I known about this camera when I got the @5100 I likely would have gone for it for the 4k and mic input, however I'm not mad Its just a logical step in the product line up. I'd highly reccomend this camera to most anyone for most anything, it can do so much so well it's pretty hard to fault. I think as I get more experience I might look back and think differently and thankfully we've got more cameras coming to review both from Sony and other brands so that's rather exciting for me and these reviews should get a bit more in depth and from a place of knowlage not gooey eyed kid with a shiny new toy!
Of course questions are more than welcome in the comments below!
Chuck us a follow on instaram and you'l see what new cameras we're testing and photos from said cameras!
The following two tabs change content below.
Empire motoring Journalist, BMX Rider, Yoga Doer and Burger aficionado. Always down for a laugh and or good food!
Comments
comments