If like me, you're a gamer of a certain vintage (which is just another way of saying getting old), you will remember the Commodore 64, often touted as the "World's best selling Home Computer". In the UK, there was a schoolyard divide between the kids who had the C64, those who had the ZX Spectrum, and those who had the Amstrad PC. Games-filled Cassettes would change hands in the playground, and you always had a mate who could figure out how to use high-speed dubbing on their Dad's cassette recorder at home to make sure that everyone could get in on a game that their pocket money wouldn't stretch to. It was a simpler time for sure, but painful when you consider how bloody easy it is to fire up a good game today.
Still, for those of us who have that specific rose-tinted view of the early days of computing, then there is good news! This venerable 8-bit precursor to modern computers is due to be re-released as THEC64 Mini on March 29th.
It's a pretty good time for small retro machines to be making their way out onto the market, after all the mini NES and SNES were runaway successes for Nintendo and this could be a nice little addition to your collection, especially if you already have experience with the computer or any of the library of included games.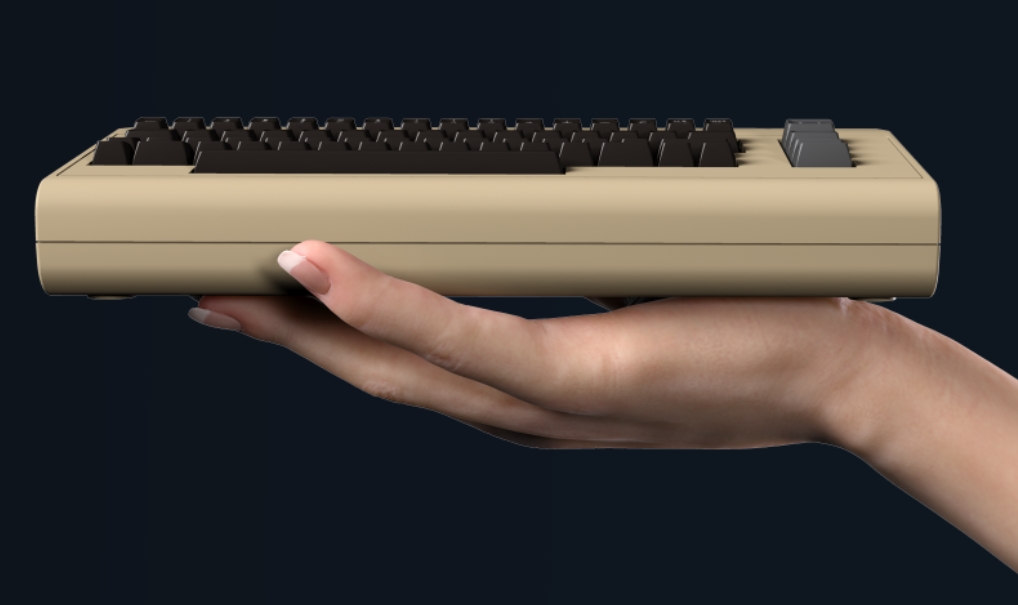 It comes with 64 games (but of course!), all licensed, it's USB powered, has a 720p HDMI out connection, can emulate CRT scan lines for the display, much like the NES and SNES mini consoles, and it's all been put together in a mini-sized shell, which has the keyboard on top but sadly is non-functional, which seems like a huge missed opportunity, especially as the original C64 had Cherry switches in the keyboard. If they'd been able to get that click-clack feeling in there, it would've been amazing.
You also get a 2 button USB joystick which plugs into one of the 2 USB out ports on the side of the box (which is where the joystick ports were originally placed, so that's a nice touch).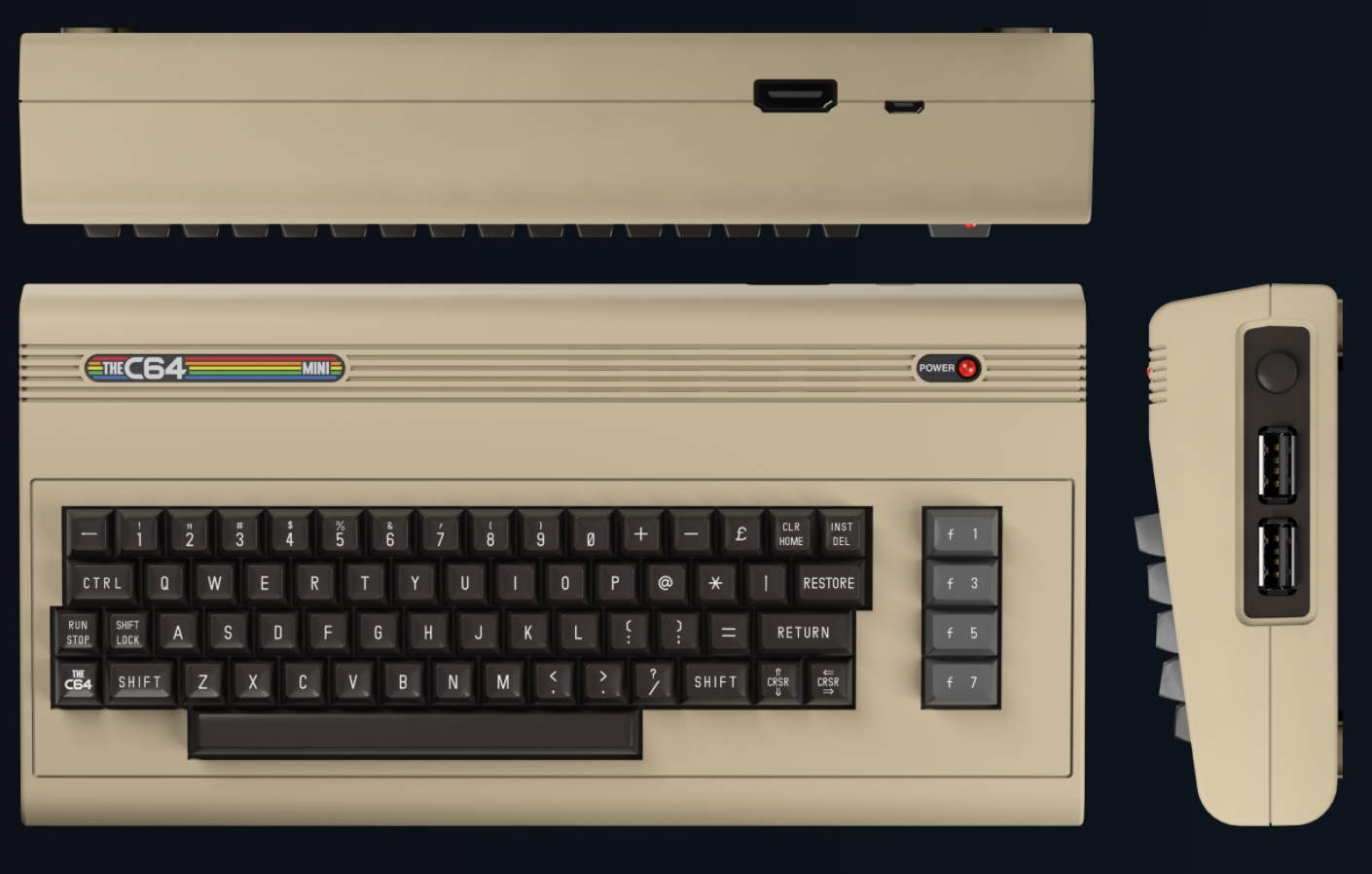 I can't see anything about whether there's space or capability around loading up the remaining 1,957 C64 games onto the unit, and I must admit that outside of Bounder and a couple other titles, I haven't played most of these games. I was more of a fan of the Ocean and System 3 games myself – Rambo: First Blood Part 2, Batman, 720o, and The Last Ninja 2 were my obsessions on my Commodore.
Whilst there's no doubt that you could pretty much plug in a generic controller into any PC and fire up an emulator and get pretty much the same effect, sometimes there's something nice about having a physical thing that gives you that nostalgia trip. For me, that trip is more associated with the games I played, and for the C64, probably the music, because that SID chip was a triumph of its time. In some ways, classic gaming systems like this or the NES Mini are a bit like Georgie Pie. You've got fond memories of them from your childhood, but if you go get one now, you've got better options these days.
If you're interested in this mini re-imagining of a classic, and it's all about the look, then this one might be right up your alley. If it sounds like something you'd want, go check out their site here (External Link).
– Dave
The following two tabs change content below.
Gaming & Technology Editor
at
The Empire Digital Media Ltd.
Gadget fiend, maker of beer, technology enthusiast, and Dad of three, Dave enjoys trying to protect expensive gadgets from the destructive power of tiny people, and frequently fails.
Comments
comments