Okay, so the internet is awash with the spec list being released for the latest Xbox console, codenamed Project Scorpio. The spec sheet (which comes courtesy of Eurogamer's Digital Foundry), and some other details that have been revealed are surprising, in a good way.
Looking at the raw specs, there's a lot to like:
– A 2.3 GHz Octo-core AMD Jaguar based APU (not Ryzen though, boo!).
– Fast GDDR5 Memory across the board, and plenty of it (12GB!), running across a 384-bit memory interface.
– Customised AMD GPU technology, based off the Polaris architecture, pushed about as far as it can go.
– Plenty of numbers that sound impressive (6 Teraflop GPU, 326 GB/Sec memory bandwidth, etc.).
Purely spec-wise, this is creeping into serious gaming PC territory, and Xbox has made no qualms about stating that their desired aim is Native 4K at 60FPS. In fact, they want everything to be rendered in 4K, and then downscaled if you're only running on a 1080p screen, so they're pretty serious about it.
Make no mistake though, the pairing of a Jaguar APU and Polaris GPU architecture is already utilised in both the existing Xbox One and The PS4. So, what's new?
The PlayStation 4 Pro is already a serious, and seriously impressive piece of gaming hardware, with a similar, if slightly more conservative approach to its hardware, but there's a couple gotchas to their 4k claims. Most titles have optional 4K modes and there are some pretty hefty patches to download if you're looking to take advantage of the extra gains. If Xbox can deliver a consistent approach as they've implied, then you should always get a more consistent experience from their console. I believe that this approach to the software layer will give those gamers that have to have the latest eye-candy on their consoles that which they crave.
There was a tech demo from Forza Motorsport with 4K textures which was demo'd as well, and it looks lovely. Having spent some time with Forza Horizon 3 on PC @ 4K, I can say that my 980Ti struggled to get that consistently running at 4K/60. Looking at the screens provided, Microsoft has been able to achieve this with about 30% GPU utilisation to spare. Whether or not this pans out into the finished product, we will simply have to wait and see.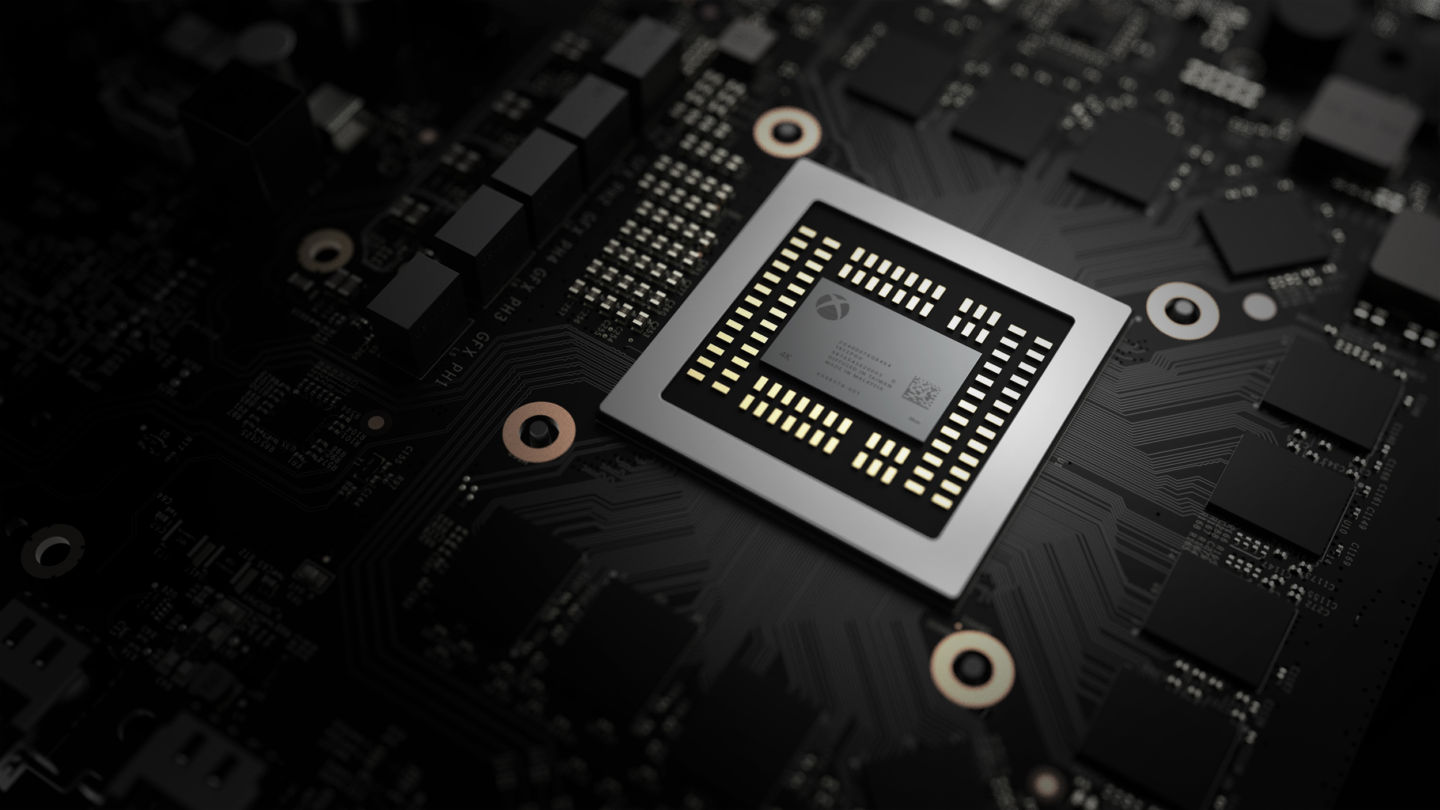 Scorpio holds a lot of promise, but I don't think that power alone will be enough to push it into every living room in the land. A lot of their success depends on how well they are adopted (e.g. PlayStation's unwavering stranglehold on the Japanese market, no matter how enticing Microsoft makes their offering), what your mates play, and what games are available.
A long time ago, Microsoft became one of the most powerful corporations in the world because Bill Gates understood that the success of Technology wasn't in the hardware, but the software which runs on it. Scorpio will be a beast, no doubt about it, but it's got to have supporting games that really pull people towards it as their preferred platform.
– Dave
The following two tabs change content below.
Gaming & Technology Editor
at
The Empire Digital Media Ltd.
Gadget fiend, maker of beer, technology enthusiast, and Dad of three, Dave enjoys trying to protect expensive gadgets from the destructive power of tiny people, and frequently fails.
Comments
comments