Samsung. Like 'em or not, you have almost certainly interacted with one of their screens at some point in the past. Heck, I'd be impressed if you haven't. They've been the world's largest TV manufacturer since 2006. The last couple of years have seen these boys n' girls introduce a lot of the technology that we just take for granted when deciding whether we really, really need that 85″ TV that is almost as big as the wall we're planning on putting it on (and the answer is usually "Yes. Yes we do need it"). So, when they invited me along to Te Papa in Wellington to have a look at their latest and greatest Telly boxes, I was certainly intrigued.
I'd been invited to have a look at their upcoming Q series of UHD 4K LED TVs. They're not released yet, but will be coming out in New Zealand in May so if you're interested in picking up a new UHD TV, you should be able to see them for yourself soon. I noticed a couple of things during the event that are worth mentioning up front though.
– These TVs are bright. Like, seriously bright. The snaps I took don't really do justice to the clarity and brightness on display with the new lineup, but all the screens that were present were flooding the area with light. They were bright enough that when a completely white screen was present, it almost hurt my eyes to look directly at it. Considering that NZ is a sunny country (although you'd be forgiven for not believing that at the minute), you shouldn't have to worry about sunlight preventing the picture from coming through well.
– This range of TVs has some crazy anti-reflective technology in the screen panel. If you're worried about light sources reflecting off the screen and upsetting the image, you might want to look at these. The demo area had a lot of windows, and even though Wellington was doing its best to be a bit dreary on the weather front, there was a lot of ambient light in the room. The screens just smashed right through it though.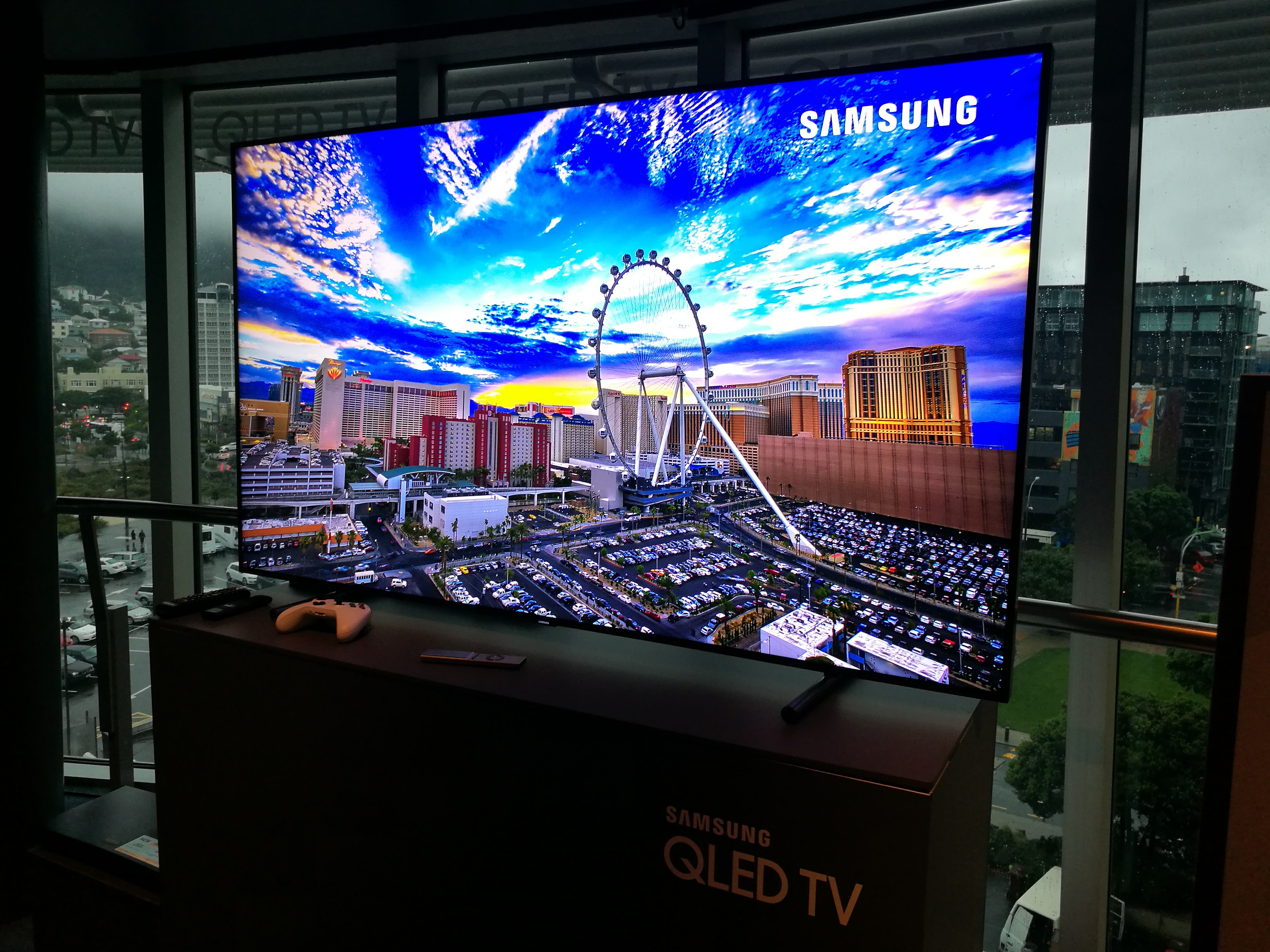 – They spent some time talking about their new style of remote. It's not exclusive to the Q line of TVs so you'll probably be seeing these more regularly. Samsung were touting it as a universal remote which doesn't need to be syncronised or configured to work with other devices, it should just do it out of the box. I'm a little skeptical of that one, but I'd love to be proven wrong! Only the premium TVs get the shiny new metal remote though, those of us in the cheap seats will have to make do with plastic.
One thing that I was particularly drawn to and something that should generally put Samsung TVs on the radar of the PC gamer crowd out there is this: Samsung's TV operating system (called TIZEN) supports Steam Link. You can plug in a steam remote to the USB ports, or even a mouse and keyboard, and stream your Steam library games straight through from your PC across your home network in 1080p. In-home streaming has been growing quite a lot in recent years and Steam is one of the more mature platforms for it these days. The fact that this kind of functionality is supported is really encouraging, and on the occasion that I did want to bust out some Witcher III on my living room telly, would mean significantly less faffing around than dragging my PC into the room.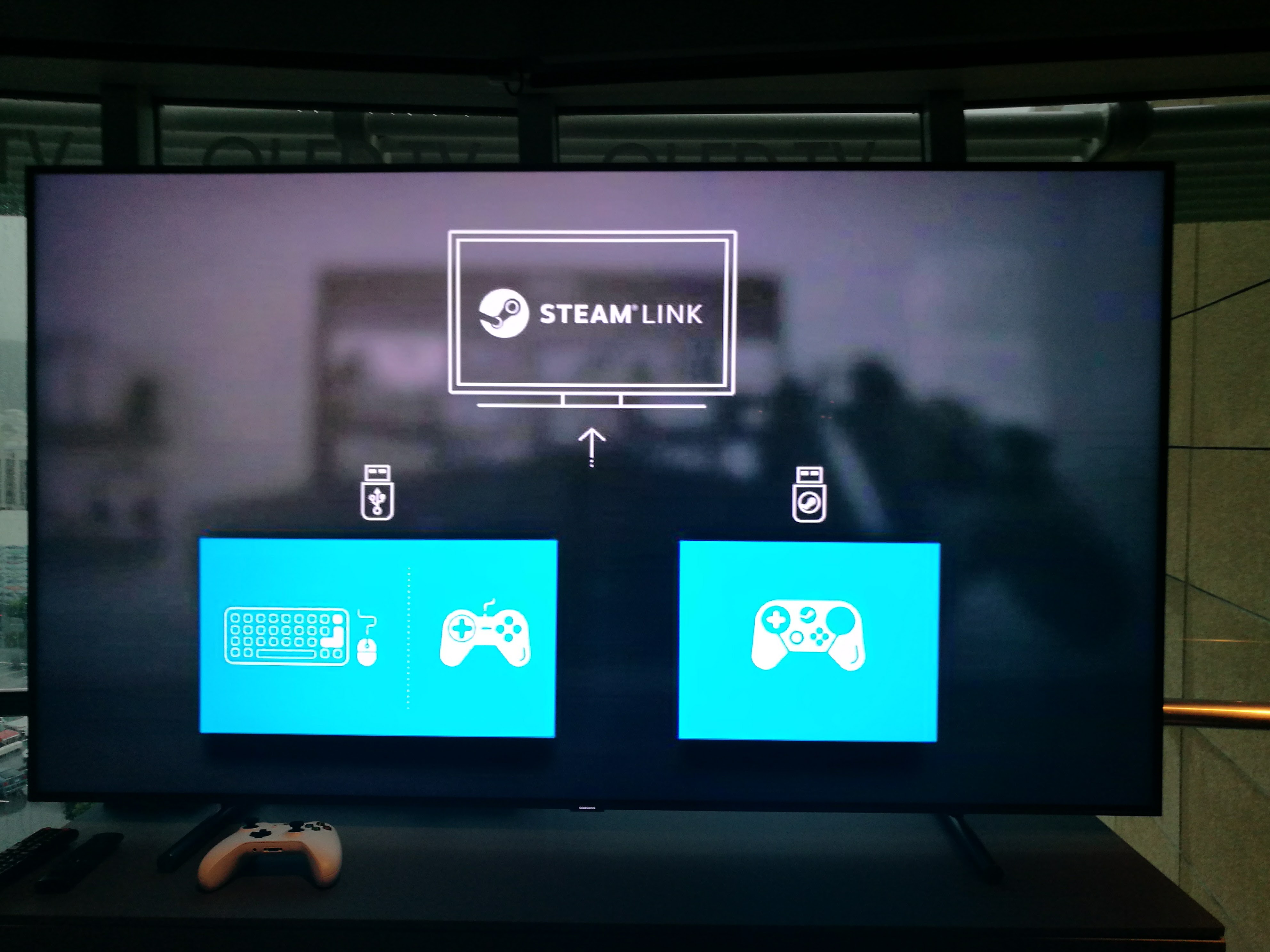 The kicker to all of this? These puppies are expensive. Prices will be starting at $5,200 for the 55″ Q7F, and go all the way up to $34,999 for the flagship Q9F at 88″ screen size.
If you're in the market for a new UHD TV, it's an interesting portion of the TV market that is seeing a surge in content availability thanks to evolutions in consoles (Xbox One S, PS4 Pro and the upcoming Project Scorpio) supporting HDMI 2.0, and with Netflix and Amazon Prime lining up content in 4K now as well, it's not just the kind of thing that you can tell your mates about but never really use. There's a lot of competition out there for Samsung, but I do think that these QLED panels are shaping up to be a bit special though.
You should make sure you take a good look at them in your local telly shop when they're released in May. Just remember, the TV should always make the wall it's on look a bit small.
– Dave
The following two tabs change content below.
Gaming & Technology Editor
at
The Empire Digital Media Ltd.
Gadget fiend, maker of beer, technology enthusiast, and Dad of three, Dave enjoys trying to protect expensive gadgets from the destructive power of tiny people, and frequently fails.
Comments
comments