I've had the videos coming in hard and fast recently, and this hunt was exactly that.
Managed to tip this fulla over and put some meat in the freezer!
Not the best weather for it, but you won't shoot any deer from the couch..
Giveaway
So the Good people over at Radix Nutrition, who supplied some packs for the last video have offered up a giveaway pack as well as the Discount code for you guys!
The discount code is simply " thebloke15 " for 15% off for the next couple weeks – More can be found on that in the PREVIOUS VIDEO where it was tested and reviewed.
The giveaway itself is Simple – Just email us comps@theempire.nz with the subject " RADIX " and your contact info and we will put all the names in a hat and pick a winner at random
Terms and conditions
* NZ residents only ( no international shipping)
* Please check the Radix dietary requirements to make sure its suitable for you ( available on their website)
The Prize
Expedition Giveaway Special = 2 breakfasts and 4 main meals):
1 x Expedition | Apple & Cinnamon Breakfast
1 x Expedition | Mixed Berry Breakfast
1 x Expedition | Indian Style Free-Range Chicken Curry
1 x Expedition | Mexican Chilli with Organic Beef
1 x Expedition | Moroccan Style Grass-Fed Lamb
1 x Expedition | Wild Alaskan Salmon, Lemon & Garlic
Pictured – Mexican Chilli with Organic Beef


Designed for those who defy limits and thrive on extreme adventures, the new V5 Expedition Meal Range is the most energy-dense we've ever made.
Combining up to 830kcal and 3.2 servings of vegetables per meal with a 33% reduced space requirement, 4 grams less packaging, reduced water requirement and our best rehydration ever, they are the perfect meal to support your next great challenge
Normal price (if you buy them individually) is $82.60 but they have a sale going for the packs so they are currently $77.64.
For more information about the meals and to see all the other cool stuff they do, go visit their website and don't forget that discount code if you see something you like radixnutrition.com
Go check me out on Instagram as well!
The following two tabs change content below.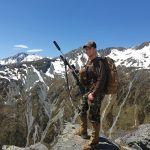 If it's outdoors, it's likely that I'll enjoy doing it.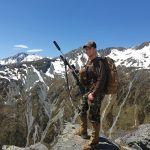 Comments
comments