Today I was lucky enough to be one of the first to lay hands on the Galaxy S7 at a private event in Auckland
Samsung was showing off their latest wares for the coming months
GEAR VR
With the backing of Occulus this is proving to be one of the better VR headsets, being one of those people that can't take them for long and will feel ill quickly if they are bad this unit while not the top of the class was pretty good, after a quick hoon on a pretty basic game the picture was pretty good, I couldn't get rid of some of the blur after dicking around with it but the focus was easy to set. The controller left a little to be desired if its to be a proper gaming alternative, alas if your planning on having a bit extra fun on phone based games for giggle shits it's not bad… I personally wouldn't rush out to buy one but I know Ross is right into these and he's had a hoon on the current model and loves it
One thing I did get very excited about is the new 360 camera, basically it takes 2 lenses with 190degree angle and sticthes them together, the video resolution wasn't half bad and given this is made directly to go to youtube / facebook it should be pretty user friendly once the software is finalized, I can see this being one of those things people will buy and use once or twice but, I would expect there would be some people like myself that it would become a pretty regular part of their arsenal perhaps a real estate agent or travel blogger, or for me, giving the 360 of the cockpit of a car – the downside being this would be seperate from the main video but still a fun thing to have as an extra on the facebook page.
Smart watches get a pleasing update to make them not look like smart watches… kudos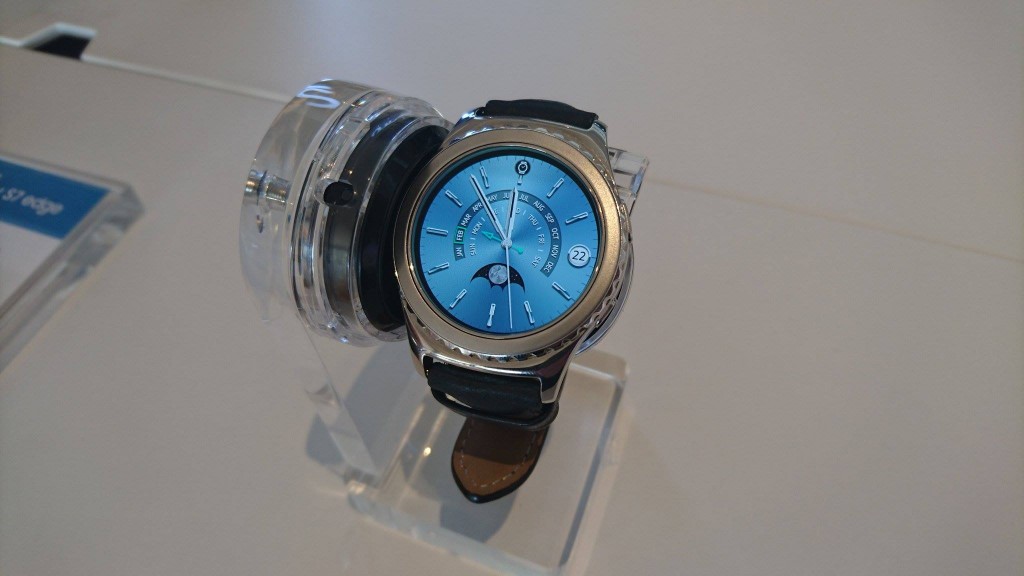 Now the flagship…
The Samsung Galaxy S7
Well, it seems they listed to what people wanted… this isn't a game changer, pretty much a logical and reasonable upgrade from the S6 with a few things un-fucked
Firstly let me say I don't like the edge phones, dont ask me why I just dont…. I played a game on an S7 Edge and for example one of the buttons was right on the cusp of the curve and you had to roll your thumb to try get it to work, but more on that in mo
SD Cards, yep back — Good job 40% ( claimed) longer battery life, we'l see about that… 3600mAh
Edge screen is 5.5 inch and the standard remains 5.1 inch, the edge in the hand is getting pretty damn close to the note 4 size and personally I'm not a big fan of that, I loved the note for what it could do but being tricky to use one handed and bulky in the pocket its not for me – games looked good and I did notice playing a very grahpicly intensive game there was little change to the heat felt through the phone I could tell a hotspot where the processor was but it was luke warm at best instead of the fire of mount doom which is the back of the Z5 sony phone while playing candy crush on the throne
Water and dust-proof is back, and they figured out how to have that feature without the stupid flap most people broke on the S5 which is great, one of those things the amount of phones that get water damage with kiwi's being island lifestyles always near or in the water, now you can pretty much take your phone with you, I do want to dunk one and see how responsive the screen is when it has moisture on it, the S5 would flip out with droplets on the screen but hey its a small price to pay for underwater selfies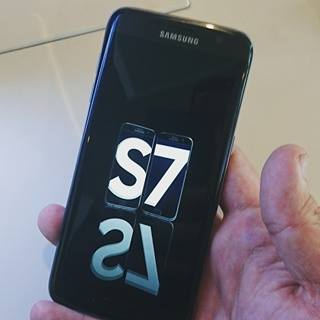 For many people most important would be the camera
Low light has been made a crapload better which means those drunk town pictures that used to look like they were taken with a calculator will now be uploaded crystal clear to facebook for you to check when hungover! the image quality of the 12mp camera is quite impressive with normal shooting tho, we had on display some untampered images that were highly impressive for a smart phone.. they have added dual pixel sensor technology and really I don't know what that means, but in normal person terms you can whip out your phone and get a nice picture very quickly
Along with some other nice to haves its a decent package and I would say its a far better phone than my Sony Z5 and I hope they give me one…
Nick
The following two tabs change content below.
Empire motoring Journalist, Vlogger and general larakin. Pro food and lifting heavy things.
Comments
comments