The Ideacentre Y Series was Lenovo's foray into gaming laptops. With sleek lines and a pulse of red, they have been a welcome addition to the gaming laptop market.
Lenovo have recently expanded their Y series range into gaming accessories, and sent me their latest offerings to try. These were the Y Gaming Surround Sound Headset, Y Gaming Mechanical Switch Keyboard and Y Gaming Precision Mouse.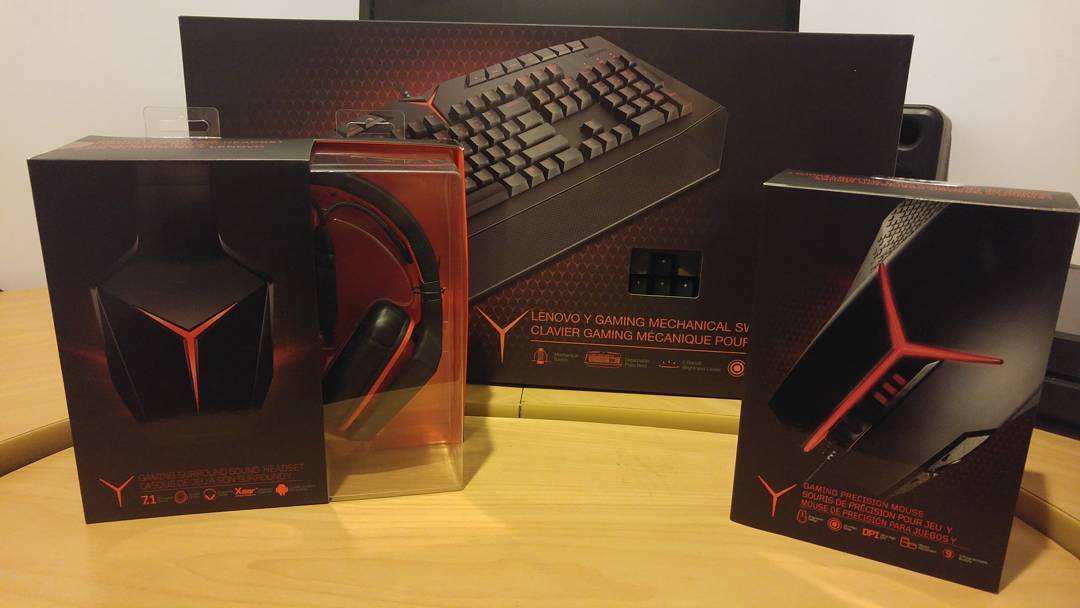 Y Gaming Precision Mouse
I'm not going to bore you all with a list of specifications. It has the usual offerings you would expect; up to 8200 customizable DPI settings and  9 programmable buttons.
How did it feel? Really nice. It's quite large, but the side rest area for your thumb felt surprisingly nice and I had no issues with long bouts of The Division. I did however have difficulty with reaching the primary thumb  button without completely wrapping my hand around the mouse itself.
Here I've compared it to the Turtle Beach Grip 500 and Logitech Hyperion Fury.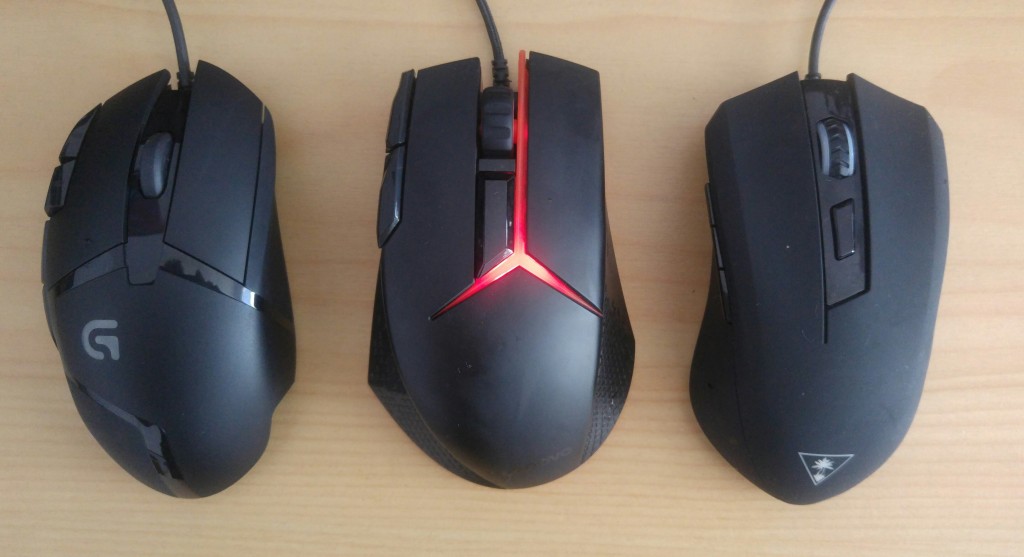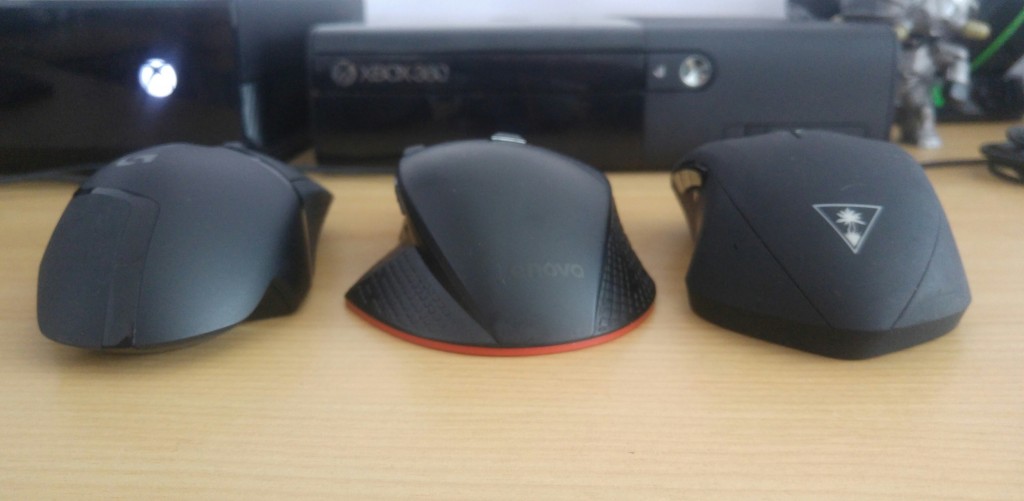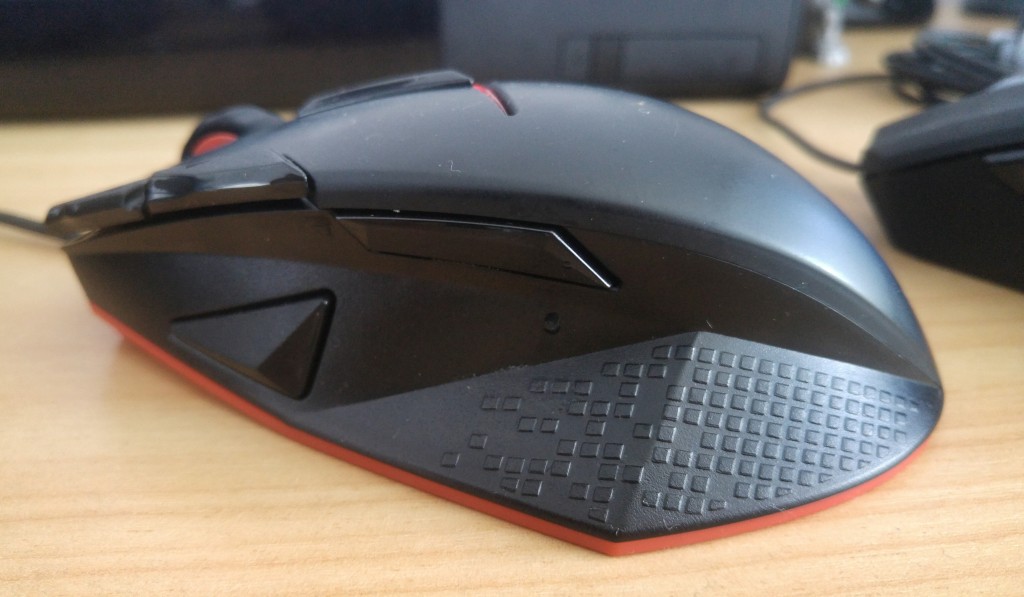 The really liked the additional weight control this mouse offers. The entire built is lightweight plastic, so initially it's extremely light. Fortunately, Lenovo provide 4 x 5g weights that you can insert into the mouse itself. It's a nice touch and gives you an additional layer of customization. I felt very comfortable using the full additional 20g weight.
The additional software provided allows you to assign profiles and change button layouts. The app itself is fairly easy to use and does not take up much resource when left running. It's not as deep as the Logitech offering i.e. no downloadable profiles, but it certainly does the job quickly and easily for simple configuration.
Y Gaming Mechanical Switch Keyboard
Firstly, what exactly are mechanical keyboards for the uninitiated?
Well, I did find some great explanations and fierce debate. But essentially, many cheaper keyboards use softer, rubber switches. Many cheaper keyboards and laptops sit on a soft membrane and the keys are not individual parts. You're essentially just pressing down on one giant pad in specific areas.
Mechanical keyboards have independent switches for each key. This provides faster response, reliability and an increased durability.  The Lenovo Y Gaming Mechanical Switch Keyboard use Khail Red switches, which are slowly becoming standard across Lenovo, Razer and Madcatz products. Again, there are some fierce debates about Kailh vs Cherry switches you can find online, but I found them to be very responsive and extremely easy to type with. I average 100wpm and found this keyboard extremely comfortable.
Mechanical keyboards are loud, and this was no exception. I would recommend trying a mechanical keyboard before purchase, as you may find the increased volume problematic in shared living areas. My wife could hear me clacking away in my office!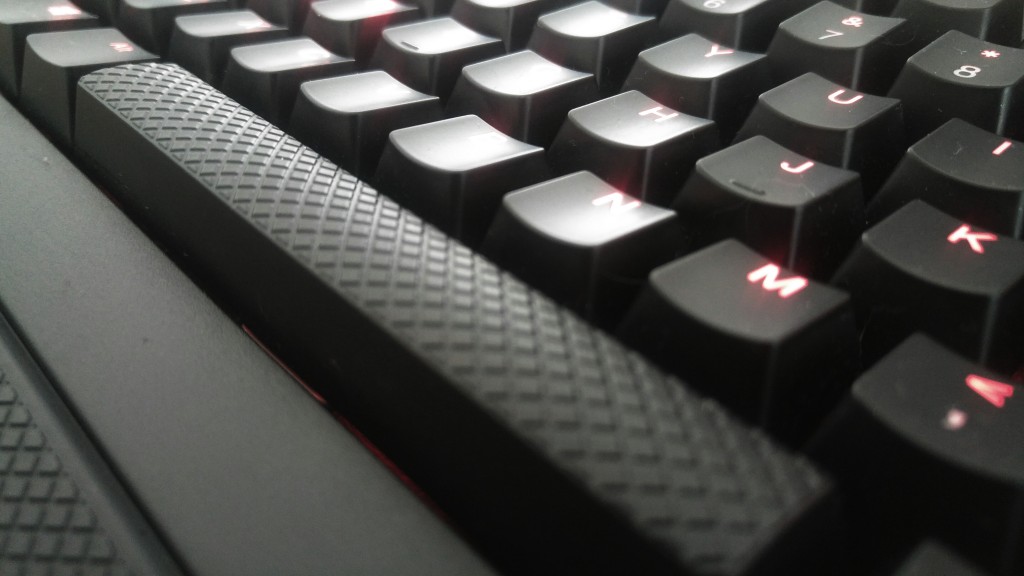 The wrist support and keyboard have a rubberized grip, which I found quite comfortable. I've spent about 10 hours on The Division so far, and the spacing/layout between my primary FPS keys is spot on.
The keyboard itself however takes up a lot of real estate, with its sharp edges and extremely large profile. I've included a shot below of my workstation for reference. The size and bulk of this keyboard has been no issue for me, but you may want to check your setup first to determine if you have the additional space required.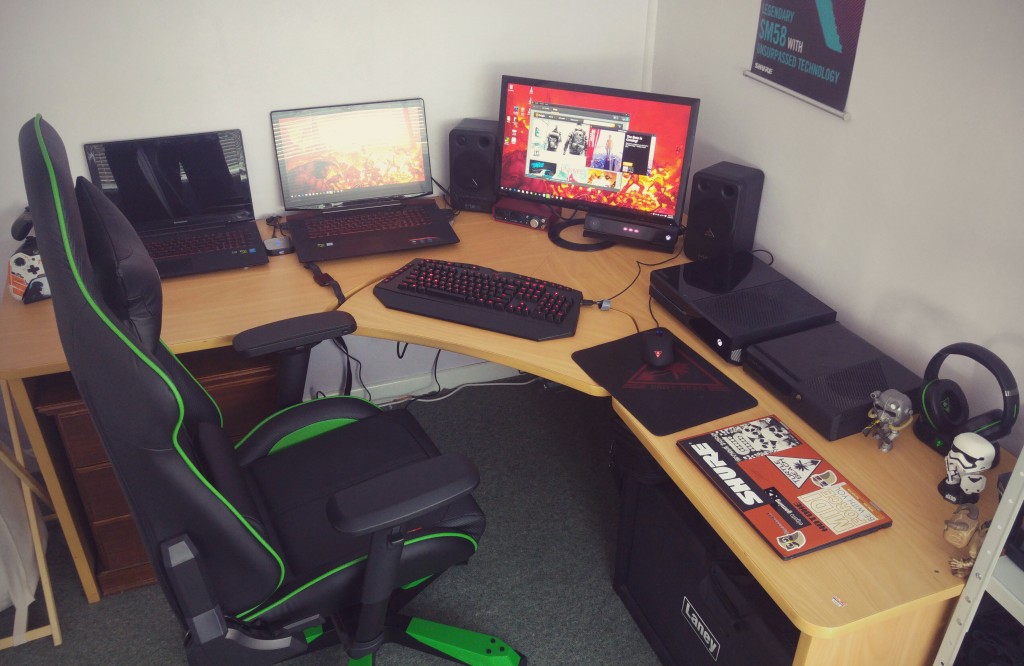 As you can see, the additional angles allow for key binding on the sides and extremely handy usb ports and audio/mic inputs to the left. This feature alone has been extremely helpful for me, as I was close to running out of usb ports on my laptop for my various inputs. The mouse connects through via the keyboard, which is very handy and eliminated clutter.
Y Gaming Surround Sound Headset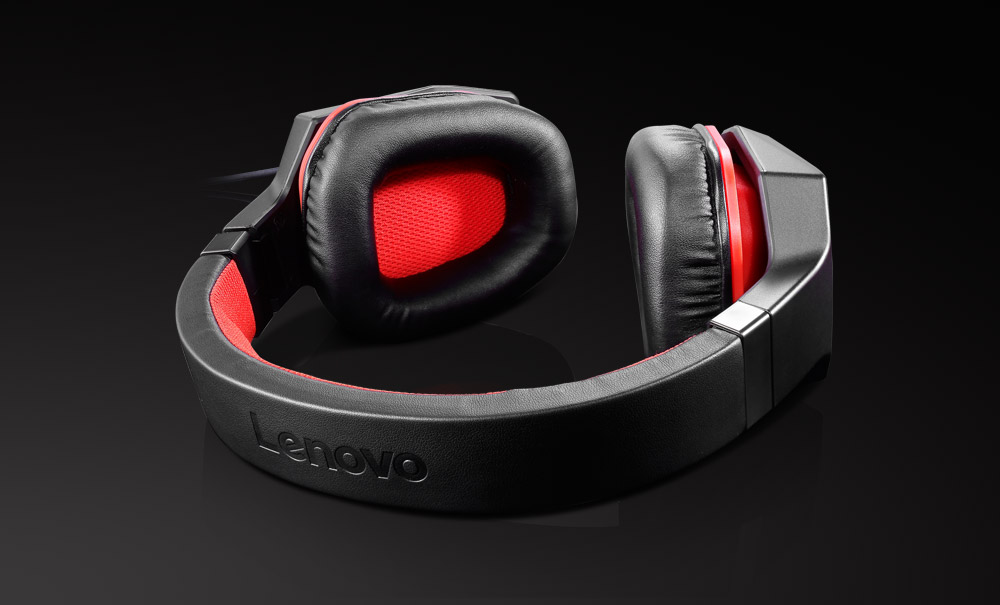 Lastly, the Y Gaming Surround Headset. Admittedly, I found this the weaker product of the three. I compared my experience with the Turtle Beach Elite 800X for Xbox One and Turtle Beach Ear Force Z60 for PC.
The Y Gaming Surround Heatset provides 7.1 virtual surround sound, and comes with an extremely extensive app to control quite a large amount of configuration options. Personally, I did find this somewhat overwhelming, and I was longing for the ability to download game profiles much like the Elite 800X can. I found the stock/flat output extremely muted and lacking dynamics I would expect, and it did take a far bit of tweaking to get rich, dynamic sound. I do understand that not many headphones in this sub $100 price range can provide the level of options and surround sound quality I'm after, but there was an extremely noticable difference between this and the Turtle Beach Ear Force Z60s I used as reference.
They were comfortable for long bouts of gaming and the fabric wrap on the chord is extremely durable. You'd be hard pressed to damage this. Plus the entire headset folds up quite nicely! Although I do wish it came with a dedicated hard cover for it in this state.
Summary
The Y Series Gaming accessories are a welcome additional to the peripheral market. The mouse weight control is a nice touch of customization and the Mechanical keyboard performed extremely well. I did however find the headset to be lacking in dynamics and audio quality.
Disclosure
Ross was provided the Y Gaming Accessories as part of his current affiliation as a Lenovo Insider. This article is not a paid endorsement.
The following two tabs change content below.
Comments
comments