My PC setup had a few glaring issues. My existing mechanical keyboard could probably have be heard from Norway, no one could see me during my Virtual Reality streaming and I had no way of communicating wirelessly during them.
The good folk at Logitech New Zealand sent me a few of their newer Logitech G devices to see how they fared.
Logitech G810 Orion Spectrum RBG Mechanical Gaming Keyboard.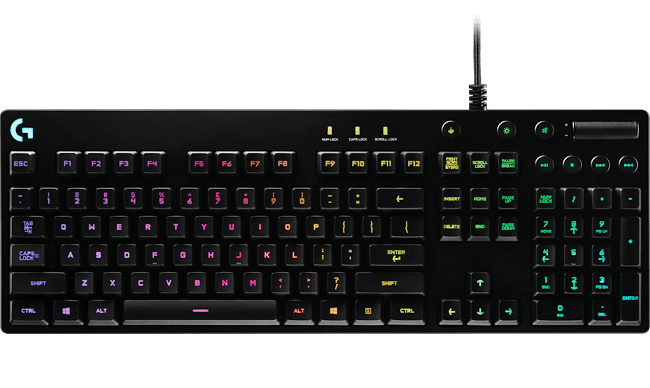 The Logitech G810 Orion Spectrum RGB Mechanical Gaming Keyboard features Romer G mechanical switches. Introduced by Logitech in 2014, the Romer G switches feature an actuation point of 1.5mm, and a total travel distance of 3mm. This actuation point is stated to be 25% shorter than standard mechanical switches and should ensure a fast keystroke.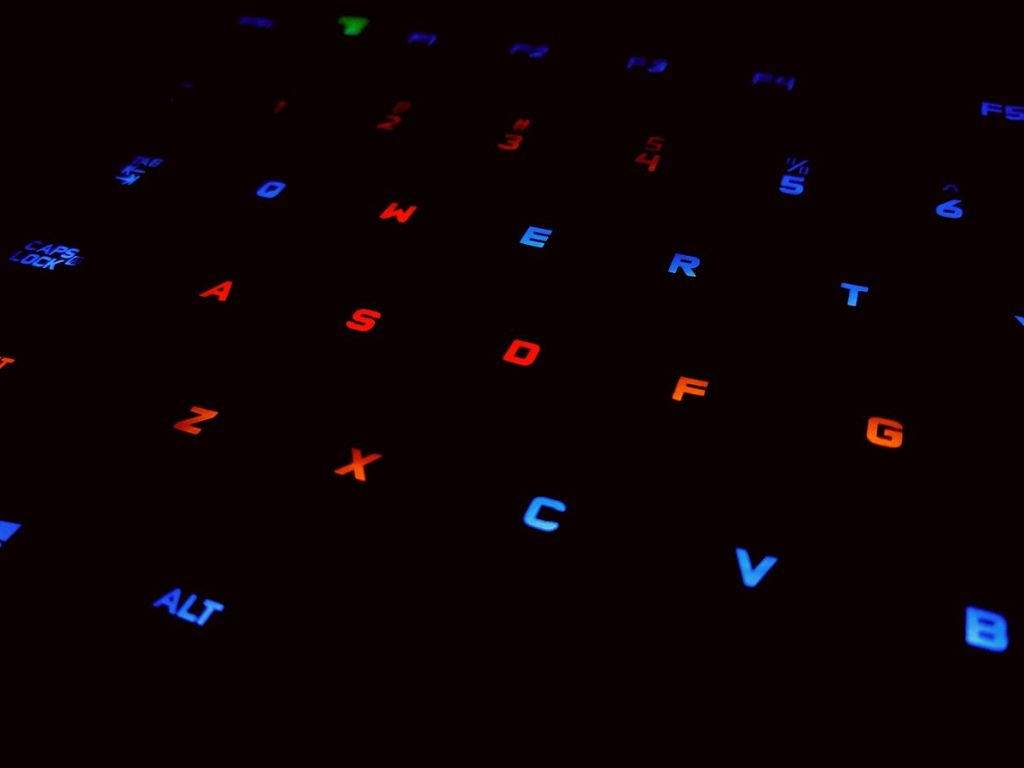 I've spent the last year using Kailh Red and Razer Green switches. I found the Romer G does indeed require much less keystroke effort during use and a thankful by-product of this is a much quieter keyboard. Whilst I enjoy the snappiness and clack of the Razer Greens I have used in the past, they would wake my wife up from the other side of the house. The Romer G keystroke volume and tone received the seal of approval from my wife, in the form of no late night messages to stop typing to damn fast and loud.
Here's a example I recorded. This was using the Logitech C922 Pro Stream Webcam, a Focusrite Scarlett 2i2 audio interface and a Shure SM58 microphone with no E.Q or compression.
Various users online have compared the tactile feel to the Cherry MX Brown switches. The Romer G has a softer, spongey response feel, which may suit users who would normally install O-rings to their switches. This softness may detract users who would want a louder, snappier feel to their keyboard, but it suits me (and my sleeping wife) just fine.
Design wise, this is a great looking keyboard. The LED back light design has minimal light leakage, which will suit users wanting RBG lighting without illuminating their entire desk. The inclusion of media controls, including a volume roll bar, is a welcome addition. It also features a cloth USB chord and additional gaming controls which reduce accidental key strokes such as the windows key.
The additional configuration and customization via the Logitech Gaming Application is robust. Gaming and lighting profiles, macros and input analysis can easily be configured. I appreciated that the software recognized key configuration, such as in Battlefield 1 where my assigned keys automatically changed color as soon as my game loaded.
Logitech C922 Pro Stream Webcam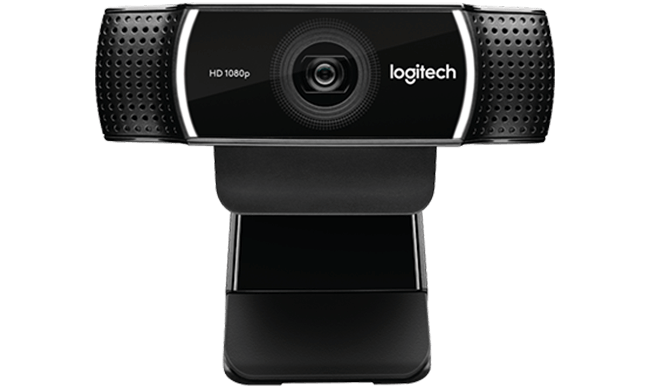 The Logitech C922 Pro Stream Webcam is, as its very name suggests, built for streamers. To drive this message home, the C922 also comes bundled with a free download of Personify and a 3 month subscription for Xsplit.
The C922 can record at 1080 @ 30fps or 720 @ 60fps, which is quite impressive for such a small device. The picture quality at 1080 is crisp and clear.
The 720 @ 60fps is a welcome inclusion, as this is my resolution of choice for my streaming across Facebook Live and Twitch.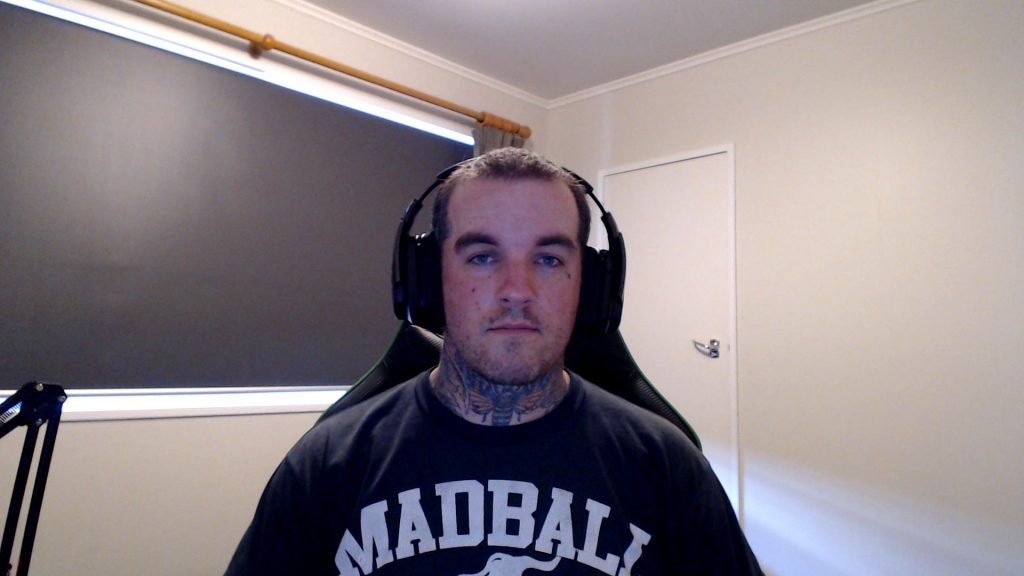 I found the webcam extremely easy to use across both OBS and Xsplit. Users may have to do some additional tweaks to hit the full 60fps experience however, such as removing the setting for low light compensation and seting the gain/brightness control to manual. The primary audience for this product however is video bloggers and streamers, who will no doubt be well versed in configuring and optimization of their scenes within Xsplit or OBS.
The bundled application Personify is an interesting one. This is a software driven green screen alternative. Traditionally, streamers will use green screens and chroma controls to remove backgrounds for their webcams. Personify is an application that gives you this without the need for any additional equipment or screens behind you.
A quick example of the Personify application can be found below.
In theory, this is great. It is however a software solution, and resource intensive. I found this completely unusable with most AAA titles such as Battlefield 1, as running Personify and OBS was simply too much.
I found this to be a novel tool, but I currently don't replace my background during my streams and this is an incredibly resource heavy application.
Disregarding Personify, the Logitech C922 Pro Stream Webcam is easily one of the best webcams for gamers and streamers alike.
Logitech C933 Artemis Spectrum Wireless Headphones
The Logitech C933 Artemis Spectrum Headphones allow you to play wired or 2.5Ghz wireless. The wireless allows for up to 12 hours per charge. I haven't been able to test this thoroughly, but have confidently done extended gaming sessions of 5 to 7 hours a night with no battery life or audio issues.
The C933 features programmable keys on the back of the left ear piece, and a roll bar volume control. The Logitech Gaming software allows you to configure 7.1 surround sound with Dolby or DTS Headphone:X Surround Sound, plus the usual E.Q preferences and in depth controls one would expect.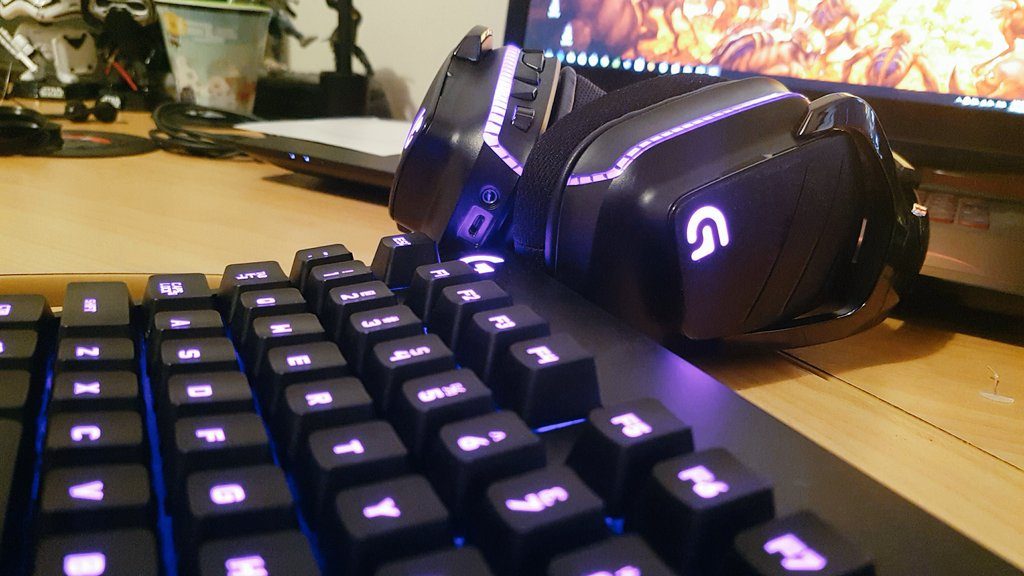 The in build microphone is is clear and a much needed improvement over my HTC Vive earbud microphone. The inclusion of a robust microphone into the wireless headset has solved my primary issue with streaming; interaction. An example of the C933 microphone can be heard in my Doom 3 Virtual Reality Stream below.
The C933 also includes RBG lighting and can be synced to all other Logitech devices using the Logitech Gaming software.
I found the C933 to be an extremely comfortable headset for long gaming sessions and the audio quality was excellent.
Logitech G403 Prodigy Wireless Gaming Mouse
The Logitech G403 Prodigy Wireless Gaming Mouse is the first wireless gaming mouse I've used. I was a tad reluctant, as I was worried about additional lag or other such issues with wireless mouse activity during gaming. Thankfully, my fears were put to rest, as the G403 features a minimal 1ms report rate.  I found this to be incredibly response and experienced zero issues during its use.
The G403 features up to 12000 DPI for lightning fast maneuvers. DPI and report rates tend to be a personal choice, thankfully both are configurable within the Logitech Gaming software to allow you to find your sweet spot.
The G403 features RBG lighting also, which controls the scroll wheel and Logitech 'G' logo.
The biggest concern for me with gaming mice is comfort. The G403 is extremely comfortable, and is one of the few mice I can confidently hit the two thumb buttons with without altering my standard hand placement.
Fans of the Razer Diamondback, Turtlebeach Grip 500 or similar designs will feel right at home with the G403. It's an extremely similar feel and shape. The G403 also features a 10g weight that can be easily removed from underneath.
The G403 can also features surfing tuning. There are pre-sets for Logitech hard or cloth gaming pads, otherwise you can tune and configure your own.
I found the G403 to be an extremely comfortable wireless gaming mouse to use for extended periods.
Summary
Where all of my initial concerns resolved? I can confidently say yes. The G810 is an extremely comfortable mechanical keyboard and the Romer G switches are excellent. Whilst Personify is lacking, the C922 Pro Stream Webcam provides an crisp, clear video at a high framerate. The C933 Wireless Headphones are extremely comfortable and the G403 Wireless Mouse was a comfortable and accurate gaming mouse.
The following two tabs change content below.
Latest posts by Ross McDougall (see all)
Comments
comments