You know, I should really have known about this by now, but I'm just finding out that this is a thing today – although, considering that Polyphony Digital is no stranger to producing real endurance racers through involvement in its long-running Gran Turismo series of games for the PlayStation, I shouldn't have been surprised that they'd also taken that passion into e-sports and officially partnered with the FIA to create a series of events. Check out this teaser of the upcoming event in Sydney:
When I get right down to it, I'm more of a Forza Motorsport person myself (heck, I even did the Oceania qualifiers for the Gfinity Forza Motorsport 7 series a few years back. I was very, very average at it), but that's simply through it being the game that my friends and I played together. What Polyphony and PlayStation have put together here is a fantastic set of events, and there's no question that e-sports racers have to have the same kind of focus, mental discipline and sheer racecraft of their tarmac-bound counterparts, so I suspect that this will be quite a cool one to watch. I would like to know if there's any local equivalent of this in NZ, I'll have to get involved!
Press release follows:
THE FIA CERTIFIED GRAN TURISMO CHAMPIONSHIPS HEAD TO SYDNEY FOR 2020 SEASON OPENER
Catch all the racing action at the Big Top Luna Park on 15 and 16 February
Australian Cody Nikola Latkovski one of the favourites to take the win
January 23rd 2020: The FIA Certified Gran Turismo Championships arrive in Sydney on Saturday, 15th and Sunday, 16th February. The Gran Turismo World Tour Sydney event is the first of the 2020 season and will take place at the Big Top in Luna Park in front of a live audience and the TV cameras that will broadcast the spectacular racing around the world.
Fifty of the world's fastest Gran Turismo racers will fly in from Europe, North and South America, Asia and New Zealand to join some home-grown talent in two competitions – the Manufacturer Series, that pits 12 teams of three representing different manufacturers against each other, and the Nations Cup, an individual competition with 24 players representing their respective countries.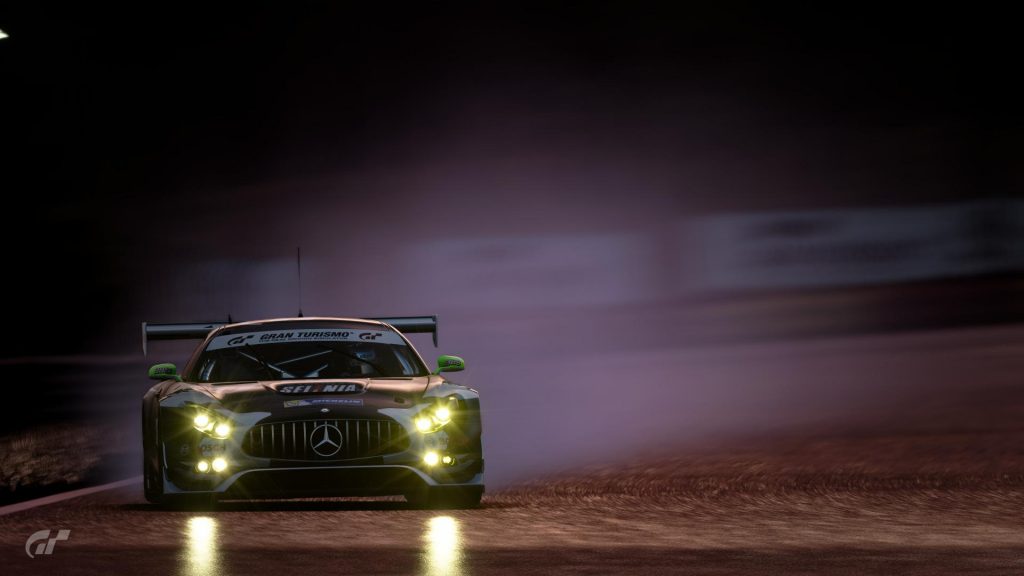 Australian hopes will ride high with regular front-runner Cody Nikola Latkovski having finished second in both the Nations Cup and Manufacturer Series at the 2019 World Finals in Monaco in December. Latkovski will be joined at the Sydney event by former GT Academy winner Matt Simmons and World Tour-regular Adam Wilk.
An esport–motorsport hybrid, the FIA Certified Gran Turismo Championships is entering its third year in 2020 and continues to grow in popularity. The exciting racing is played out on racing seats on stage equipped with the PlayStation PS4 Pro and the Gran Turismo Sport game, with the action shown to a live audience on a huge screen and broadcast around the world on YouTube and Facebook.
Within one evening, the audience can be transported from watching formula cars racing around Interlagos in Brazil, to exotic concept cars on a street circuit in Tokyo or perfect recreations of Group 3 race cars on Bathurst's Mount Panorama.
Tickets for the Luna Park Sydney event, which will run from 16.00 to 18.30 on both Saturday, 15th and Sunday, 16th February, are being offered free of charge via the following link: https://www.gran-turismo.com/world/gtsport/worldtour2020/sydney/.
–ENDS–
– Dave
The following two tabs change content below.
Gaming & Technology Editor
at
The Empire Digital Media Ltd.
Gadget fiend, maker of beer, technology enthusiast, and Dad of three, Dave enjoys trying to protect expensive gadgets from the destructive power of tiny people, and frequently fails.
Comments
comments