Unit supplied by Logitech for review. G305 Available now in electronics retailers and online
Now, for a lot of people, a computer mouse is a very utilitarian thing. It doesn't have to have the most ridiculous polling rate or DPI settings imaginable. It generally just needs to do what a mouse does best and connect your hand to the on-screen pointer so that you can surf the internet, play some PC games, occasionally do productivity things, and it's all the better if you're able to do that wirelessly.
Some people, however, do need those absurd DPI settings, polling rates, and macro key availability as part of their regular use, but there's a few things that both the regular, and the power users can generally agree on.
A mouse must be comfortable to use, have a satisfying-to-wield but ultimately low weight, and, if wireless, should ideally have a very long battery life.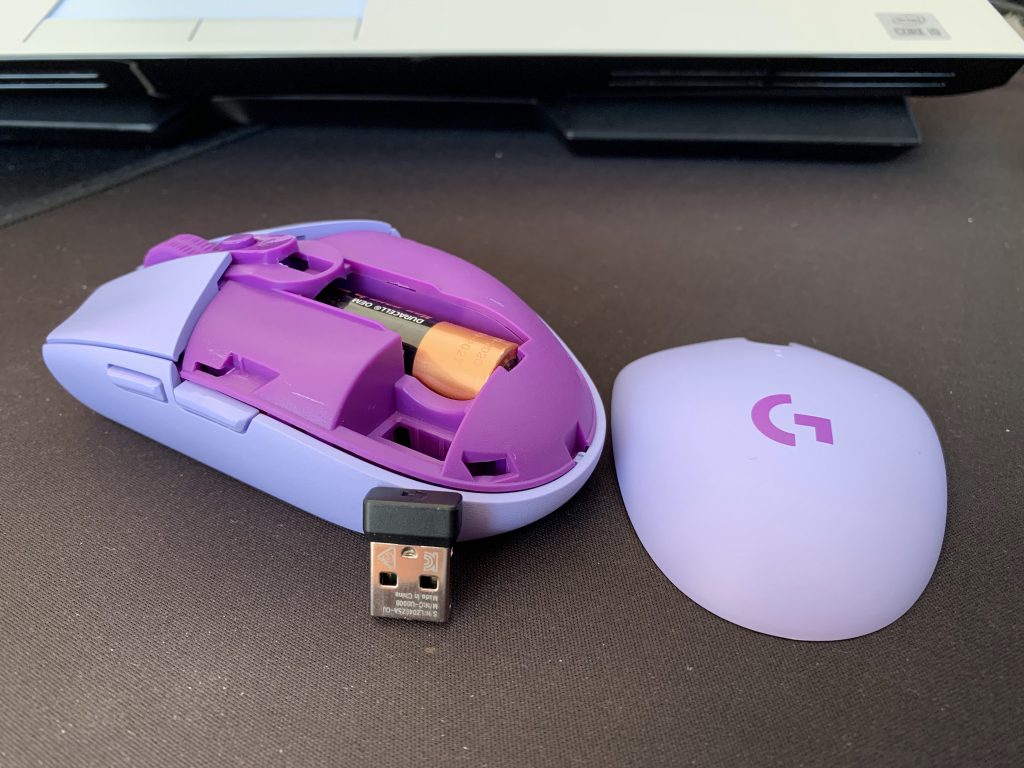 Enter the Logitech G305 Lightspeed – It's 99g, can get over 200 hours actual use from a single AA battery, and, through the Logitech G Hub software on your PC, can be easily turned into a macro-loaded power user's dream. It's got a HERO sensor and can achieve up to 12,000 DPI, which is an absurd amount. It also comes in a choice of 5 colours, so you can easily find one that suits your current aesthetic in your home office or battlestation.
Now, I'm hardly an authority on computer mice. I've had my fair share over the years, including at least two previous logitech wireless offerings. I currently use the Alienware 610M wireless mouse for my home office. It does perfectly match my desk layout and I have a fair whack of Alienware gear as a result of buying a new laptop last Christmas, and then some January sales leading me to buy into the brand in a pretty big way.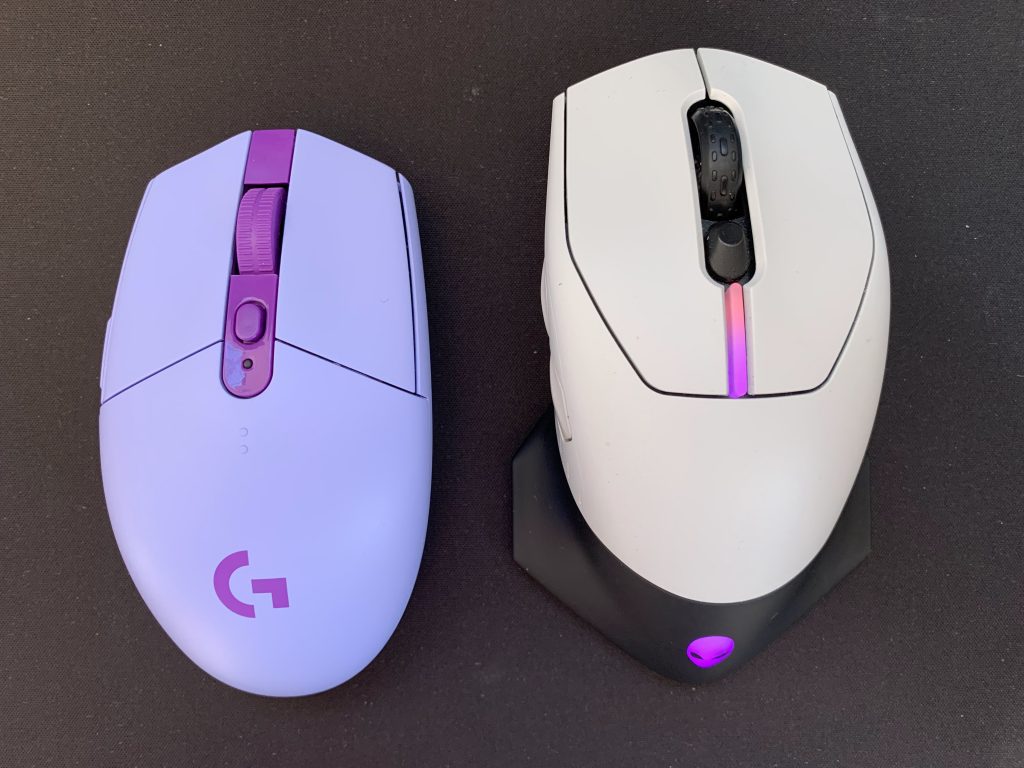 That being said, the Alienware mouse is fine, but not spectacular. It's a bit heavy, quite large in my hand, and the internal battery does need a top up every few days. Sure, it looks cool on my desk, and I'm not a serious enough M&KB user to be able to notice a difference most of the time, but I have to admit, that having used the G305 for a few weeks, I've been tempted to track one down in white as an alternative to the 610M.

Things I like about this mouse:
– It's a better natural fit for my hand over a longer time at my desk. I have used this mouse just as much for my home office & laptop needs as I have used it as my main desk mouse.
– It's light enough to be versatile without feeling cheap. This is good because it retails for about NZ $120 online, so it's definitely not cheap.
– the battery and mouse dongle are easily accessible, and the battery legit appears to last for a very, very long time. I've got it in endurance mode, and it's still reading a full battery after 3 weeks.
– Multiple colour choices make this able to find a home on almost any desk.
Challenges:
– Wireless only, there's no cable for hybrid connectivity. Many moons ago I had a Logitech mouse which was both AA powered and had an integrated battery charger so you could plug it when you needed to top up. Mind you, I don't think they could do that and hit a svelte 99g mouse weight.
– Right hand only. Not a problem for me personally, but my last Logitech mouse (G900, about 3 times the price of this) could switch out the side buttons for a blank plate depending on your primary hand. No such joy here. 2 buttons on the left-hand side of the mouse is your lot.
Now, before I wrap up, I will say this. Logitech's G Hub software really unlocks a lot of the potential of this mouse. When you bring up the settings, you can make a huge range of adjustments to the DPI cycling, the button assignments, add macro functions, etc. It's a bit of a game changer, and if you need that extra level of feature, one that is well worth investigating.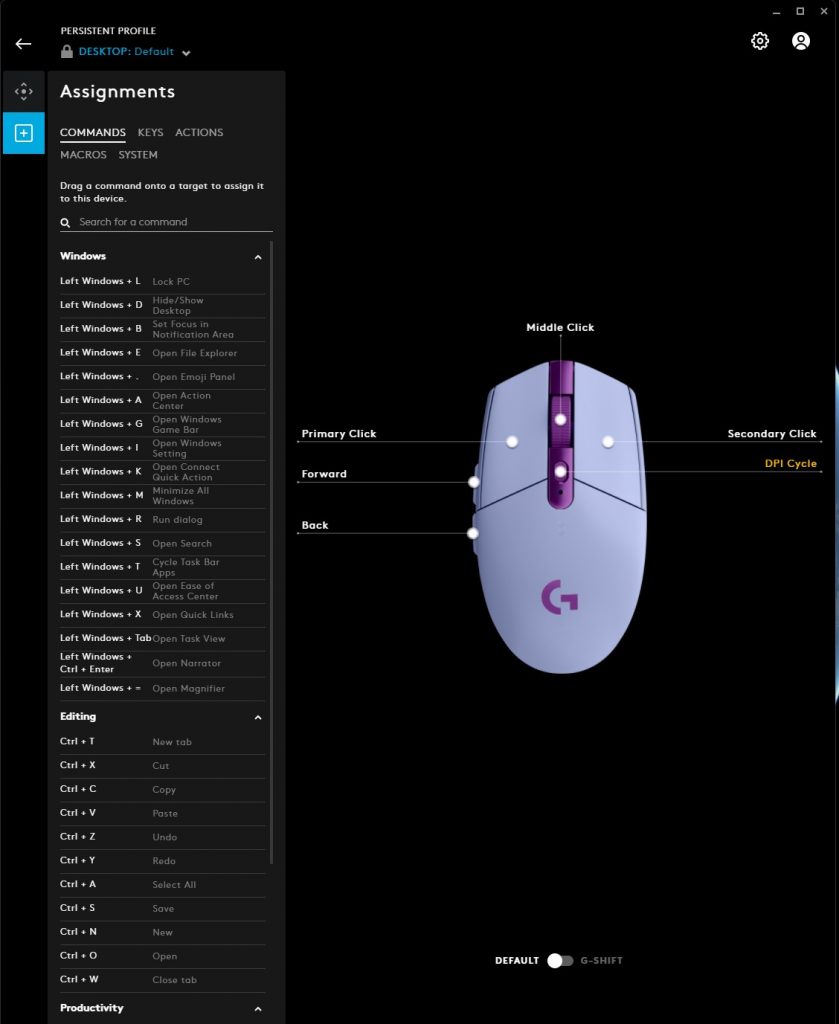 Now, for me, this is a solid 8/10 – it's a reasonably priced (for a wireless) mouse, with a spectacularly good battery life, decent weight & size, and heaps of customisation options available through the G Hub software. If you need to pick up a new mouse, it's well worth considering.
– Dave
The following two tabs change content below.
Gaming & Technology Editor
at
The Empire Digital Media Ltd.
Gadget fiend, maker of beer, technology enthusiast, and Dad of three, Dave enjoys trying to protect expensive gadgets from the destructive power of tiny people, and frequently fails.
Comments
comments