Unit Reviewed: Microsoft Surface Laptop 3, Black Aluminium body, 15″ screen – AMD Ryzen 5 8GB 256GB, with Windows 10 Home Edition. RRP: $NZD 2,800
So, I have recently found myself in short-term possession of a Microsoft Surface Laptop 3. As the name suggests, this is the 3rd iteration of Microsoft's own take on the laptop, and part of their broader Surface range of Windows machines. I have the Ryzen 5, 15.5 inch device in a beautiful Slate Grey finish, and I've got to say, I'm really digging this machine.
It's a general purpose PC, not specifically gaming-focused, which is both entirely reasonable and to be expected from Microsoft, and whilst the Ryzen 5 does have some graphical capability in the Vega 9 integrated GPU, any attempts to run modern games at anything above 720p and with minimum settings will result in a choppy gaming experience. More on that later though, because there's an awful lot of good things to talk about with this laptop.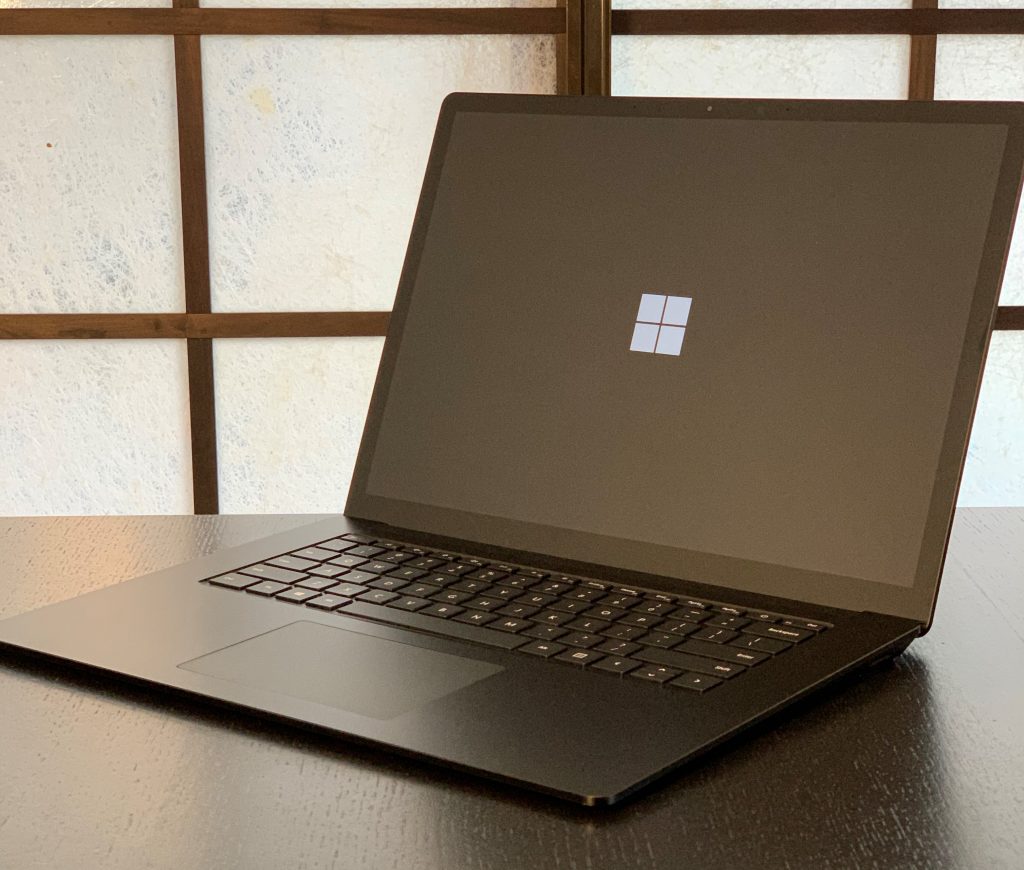 Construction wise, this laptop is beautifully put together, as you would expect from the 3rd iteration of Microsoft's take on the laptop. This aluminium-cased, 15″, Ryzen 5-powered model feels beautifully solid in the hands or on a desk. When you consider that it's also very lightweight at just over 1.5kg, it lends itself to be a genuine flagship device in the Windows 10 ecosphere, and that's saying something. Other things that I like about the construction of this machine include: an "invisible hinge" design, which whilst not being truly invisible, does look really good and does a great job of making both the screen hinge and the exhaust vents remain firmly out of sight. I'm also partial to the keyboard, which is nicely backlit, and has a surprisingly good feel for a scissor-switch offering. I think a part of that is the natural taper on the design of the laptop, with it being slimmer towards the trackpad, there's a subtle, but natural feeling tilt towards the keyboard layout.

On the negative side of this, I'm going to have a bit of a whinge about the number of USB ports available on this thing. There's only one USB-A, and one USB-C port on the left hand side of the laptop, along with a 3.5mm headphone, which frankly, isn't enough. The right hand side only has the charger/docking station connector. Part of me thinks that they could've easily popped another Type-C port in there to allow another device. Still, there are well thought out peripherals for docking this laptop if you need several ports, and there is one extra Type A connector on the included power supply, which sounds great, but it's only good for charging things.
Screen-wise, the laptop has a gorgeous display – it's a 15″ PixelSense™ Display, with a 3:2 aspect ratio instead of the more standard 16:9 and sporting a resolution of 2496×1664. It's a crisp, clean, bright screen, and even on-battery and in outside environments, it's very clear and visible. Being a surface product, this laptop has a full 10-point multi touch capability, and support for active stylus offerings from Microsoft, HP, and Dell (amongst others). I wouldn't recommend this one for the artists out there though, as it's a laptop first and foremost. I would struggle immensely to draw comfortably on this screen. If that's what you're looking for, but keyboards are important, you should consider a convertible offering such as the HP X360 series. But, if you're looking for a beautiful, bright, high resolution display as part of your buying process, the Surface's is amongst the best!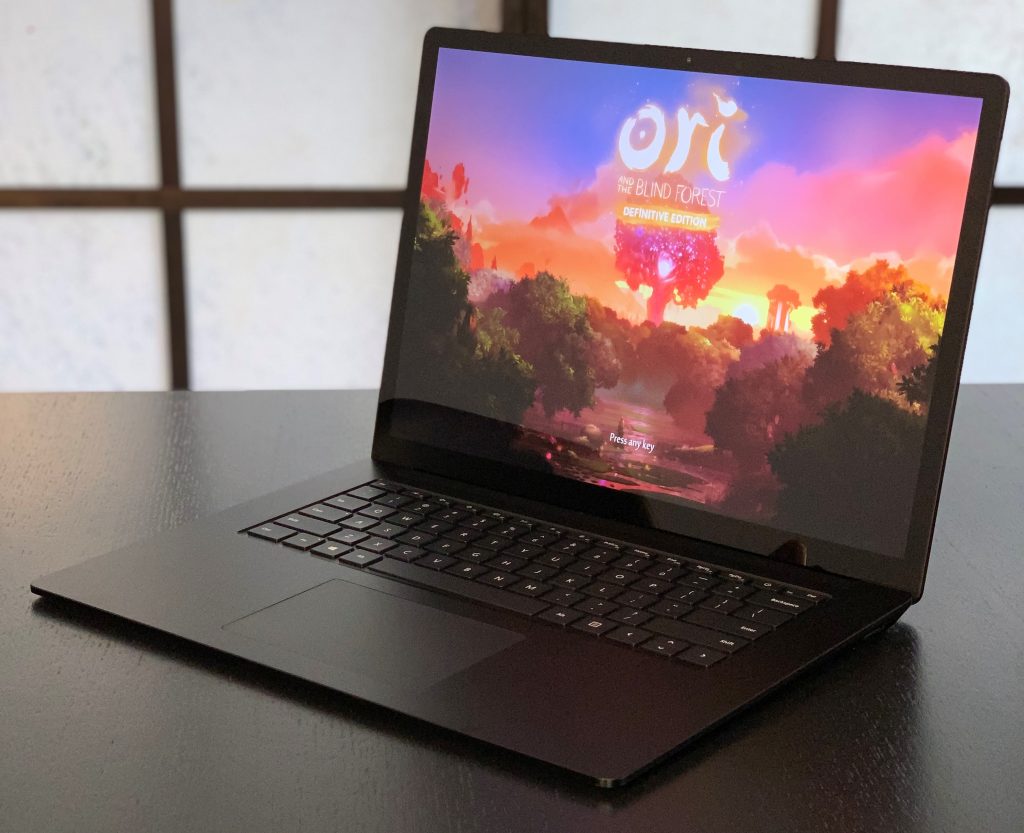 Battery life and use are generally excellent – although I couldn't get the 11.5 hours advertised battery life in my own tests – I found that 8-9 hours of medium to heavy use was about where I landed before I had to plug in the power with about 7-10% battery left. Medium to heavy use included video streaming, office apps, web browsing, and some little photo edits and other bits-n'-pieces.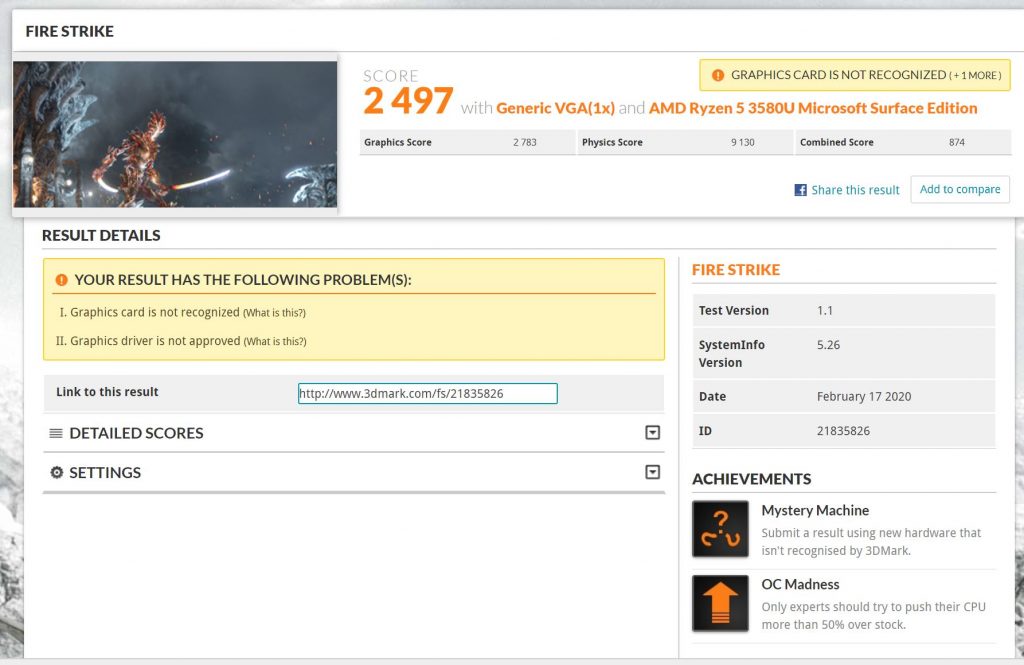 I'm just going to go ahead and say this, but the Ryzen 5 with Vega 9 graphics, is not for gaming. It's not to say you cannot, simply that you should not look to game on this. I tried a handful of games. 2D titles such as Dead Cells worked well enough, but even they showed some deep FPS drops from 60 down to 30-40 when it got busy on-screen. 3D titles such as HALO: Reach and Forza Horizon 4 were able to just about run on minimum settings on 720p resolution at 30fps.
So, wrapping all of this up, what do I think? I think that this is a very capable machine, aimed squarely at the general-use or maybe even business market. It's well built, sturdy, lightweight and has a beautiful screen, coupled with good battery life which makes it great for a lot of use cases. However, it's not well-placed for specialised tasks such as heavy 3D work, CAD, or gaming, so you should bear that in mind if you need something oriented towards these tasks. With its pricing set to around NZD $2,800 for the 256GB unit we reviewed, there is quite a lot of competition from established vendors. However, I've got to say that no other machines I've played with are quite as well built, or quite as nice to use. This may be enough to lure over some premium users.
In the end, it's an 8/10 from me.
– Dave
The following two tabs change content below.
Gaming & Technology Editor
at
The Empire Digital Media Ltd.
Gadget fiend, maker of beer, technology enthusiast, and Dad of three, Dave enjoys trying to protect expensive gadgets from the destructive power of tiny people, and frequently fails.
Comments
comments