Hey Team!
As you know we were invited along to the launch day for the Samsung Note 10 and note 10+ a while back when it came out, Typically we like to get our reviews out before the phone goes on sale so that people that want to get it as soon as its availalbe can go in armed with hands on knowlage. However we never got review units for this phone, so I just bought one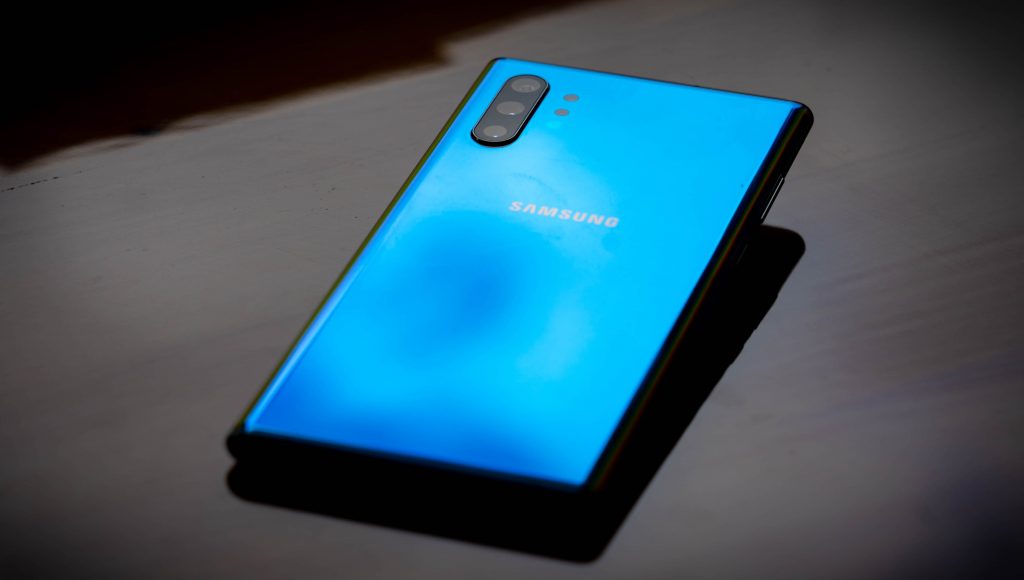 And thankfully this review is sponsored by PriceSpy! so I didn't have to pay the $1900 bucks for a new phone! – more on Pricespy in a moment. but there's your transparency disclaimer, Pricespy supported this review by way of sponsorship and have no vested interest in weather or not we like this Note10+ – What we do want to share with you is ….
Five ways to win at Black Friday
With just days to go until Black Friday hits, major retailers are getting ready to slash prices on everything from technology to homeware and fashion to kick off the Christmas spending period.
, the fully impartial price and product comparison service, shares five top tips to ensure shoppers get the best deal. Saving time, money and energy.
1. Check out the competition
Many shops try to be fair by comparing prices when they discount goods. But there is every reason to be sceptical of a shop's own comparisons. Shops quite clearly have a lot to gain by making the difference between the regular price and the sale price appear as large as possible.
The first thing to check if an offer really is as good as it sounds is to suss out the competition. Is the same TV set available at an even better price elsewhere?
Using the PriceSpy app will help you do this, as it provides access to thousands of prices and products instantly.
2. See through the 'normal price' bluff
Shops have another trick to get discounts to look bigger than they are. A known approach is to raise the price shortly before the sale and then compare the sale price to this elevated standard price. The shop has a good chance of success if: a) shoppers do not compare the sale price to a competitor's price and b) shoppers do not compare with what the product actually cost in the past, before the shop did the 'bluff raise'.
To help avoid paying over the odds, we suggest using the price history graphs on PriceSpy. These allow you to check the previous price of a product, offering consumers full transparency.
3. Compare the features
If shoppers don't know exactly what they want, it's common to just buy up the biggest bargains during a sale. However, they may not be getting the best deal. A mobile phone for $200 may seem like a bargain, but if it has significantly poorer performance than a mobile phone for $400, shoppers may be fooled.
Be sure to compare product features and characteristics of similar models. And go into sales with an idea of what to buy to avoid panic buying!
4. Preparation is key
The best chance of finding a good bargain comes from preparation. If shoppers know in advance what they are interested in and have a rough idea of the price, they're less likely to get carried away and buy the wrong thing during the sales event. Create a wish-list of products and keep it updated with different prices.
Setting price alerts through the PriceSpy app will notify shoppers as soon as the prices drop, so they don't miss the boat.

5. It's not just gadgets
A lot of people still associate flash sales days with consumer electronics – TVs, tablets, mobile phones. This is no longer the case. In fact, a diverse range of shops discount their products.
Buying products out of season is also a way to save money. Discontinued seasonal products can be snapped up during flash sales days for big reductions.
Liisa Matinvesi-Bassett, New Zealand country manager for PriceSpy, says: "When it comes to making the most of Black Friday, preparation is key. Whether shopping in-store, or bargain hunting online, shoppers should research items they want to buy well in advance rather than splashing out on a whim.
The PriceSpy app and website is designed to help consumers conduct research quickly and easily. They can even check out delivery costs, delivery times and for online shopping, whether click and collect is available.
Keep up to date with all the Black Friday offers,
.
So as for my motivation for the phone itself and the reason I was willing to make the investment, obvously from the things we do here its very often that I will whip out my phone and capture something be it a video or an image. Not to mention that almost every single instagram story is shot with the device I have at the time. Now the phone I'm moving up from was a Galaxy8 + that was a gift at the time it came out from Samsung and given that I had chosen to spend my own money to stay in the brand shows how much I like it.
As far as things I invest value in when looking for a new phone, How good is the camera? how long does the battery last? can it run high end games when I'm on the throne? well lets pick these apart and work through the features. But first – overall specs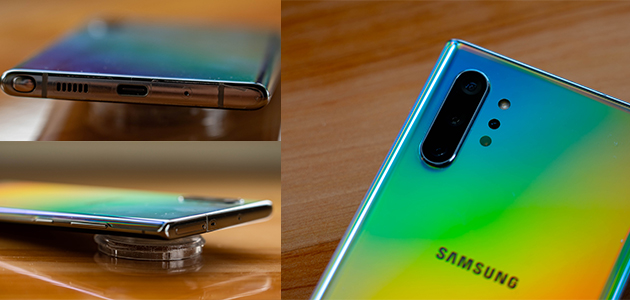 Note10 +
IP68 Water resistant
Dimensions: 77.2 x 162.3 x 7.9 mm
Weight: 196 g
Display
6.8″ Quad HD+ Dynamic AMOLED Infinity-O Display (3040×1440)
498 ppi
HDR10+ certified
Battery: 4300 mAH
Memory: 12GB RAM with 256GB internal storage – and Exandable – note* the note10 ( not plus) does not have SD card expansion ( this was a deal breaker for me))
Front Camera
10MP Selfie Camera
Dual Pixel AF
Pixel size: 1.22μm
FOV: 80˚
F.No (aperture): F2.2
Rear Camera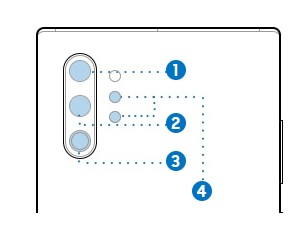 1 16MP Ultra Wide Camera
Pixel size: 1.0μm
FOV: 123˚
F.No (aperture): F2.2
2 12MP Wide-angle Camera
Super Speed Dual Pixel AF, OIS
Pixel size: 1.4μm
FOV: 77˚
Dual Aperture: F1.5 mode/F2.4 mode
3 12MP Telephoto Camera
PDAF, OIS
Pixel size: 1.0μm
FOV: 45˚
F.No (aperture): F2.1
4 DepthVision Camera
VGA
So firstly, its worth noting that I never wanted to get a note phone, the size and weight were something I wasn't too keen on, not to mention that they have more chance of flexing in my pocket causing damage which i wasn't up for. First impressions was that the phone itself isn't really much bigger than my S8+ at all, i laid my S8 over the note10 and found it was only 2-3 millimeters bigger in all directions, this was reassuring that I wasn't going to be carting around a massive screen in my pocket. That said, I purchased their mil-spec protective case as recommended by everyone, only $60. Once that was added the phone did feel much bigger in the pocket, to the point where I'll tend to carry it in my hand and not have it in my pocket while driving etc, its noticeable and fills a jeans pocket and isn't the easiest thing to get in.
The whole thing about a phone for me is its convenience, can I whip it out easy when i get a call or need to snap a picture? this falls down in this category, its not a mad mission but its noticeably tougher to get out with the case which has a rubberized surface in some places that adds to friction – if you did choose to run this phone without a case, none of this would be any issue.
One of the deal breakers for me to go to the plus over the non plus, was expandable memory, given how many photos and videos get taken on my phone, not to mention all my music for the gym etc, I need the space. and the expansion of upto 1TB seemed pretty swish, this also means that when my internet shits itself and I need to upload a big video to our YouTube Channel, I can throw it on my phone and just upload from there which is super easy.
As far as it being a note and having the S Pen, having been using the phone for a while now, I tend to find that I rarely use it, only really for instagram stories where something that i would normally have drawn with a finger, can be more accurately drawn with the S Pen, that said it does have some fun creative features for artistic side of it that I've had a little play with but I would say its more a fun gimmick as appose to a regularly used creative tool, I'm sure that there are people out there than can create works of art with it, but I am not one of them. it does come in handy however when trying to explain something visually and you need to sketch it out, its quite good for that.
Lack of 3.5 Jack, Well since I recently upgraded to wireless headphones for the Gym this is less of an issue but gone are the days of " pass me the Aux Cord". Can't do that anymore. Which I think for the masses is a thing? Had i not just got the headphones I have ( Sony Xm3's) I would have been on a wired headphone. Not to mention that the bluetooth signal is never as high an output as the 3.5 jack, meaning if you were in a situation where you were listening to music and you could use the cord, you cant. nor can you hook into a stereo at a party. It seems like a useful thing that didn't need to go, but I guess the wanted to keep up with Apple and get those airbuds happening?. As a side note, I did notice that the headphones I use seemed a bit louder than when connected to the S8, I guess its a newer / better bluetooth module? or they changed the signal line out over bluetooth? not sure but a happy surprise for sure.
The Camera
Lets be fair this is the main thing people look for when upgrading their phone these days, however for me I look at it at a camera performance point of view, whats the apature? how crisp are the images? etc .. I dont really have any interest in the real time filtering or processing of the images, but more that I want to have the best quality camera in my pocket available to me.
This phone has 3 primary ( front facing ) lenses, all do things a bit differently,
The newest to me was the ultra wide angle lens, this holds many use-able possibilities for me, from making something small look big ( shut up) or capturing more of a vista in one shot, Shane actually mentioned that it would be good for his property business as its able to show far more of a room than the usual phone style cameras, he went Iphone tho ( I suppose we can forgive him) – But on that note we did do a side by side comparison of both the angle and the quality of the image, the angle was almost the same and the ihpone unfortunately has a slightly sharper image, and the Samsung feels like it has more vibrancy, however I would have preferred the sharpness over the vibrancy but both can be edited in later. which we do a lot. Hence not being overly interested in the filtering or processing in the phone, I just want the best raw image possible.
Wide Angle Example.
The filters can be fun for Instagram stories and things like that, but a lot of the images we get on the phone its more literal and it might be " look at this car we saw out and about" which isn't needing to be heavily edited, but the better that image is in its native form the better.
So what Do I think of the camera? well, I'm a little underwhelmed. I'm glad I didn't pay the near 2 grand price tag. It's good and certainly an upgrade some what I had, but.. is it 2 grand good? The thing is, if I know I want a good photo i'll bust out my A7m3 Sony with its $4000 glass on it and just bluetooth it to my phone, but that's not what its about, its about power in your pocket, the thing I said about the Galaxy S8 to the S9 when it came out, was that it was a reasonable and sensible upgrade for those who always want the new and shiny. This is much the same, its not really ground breaking and there are a lot of features I would have paid for that would be wasted on me. One of the redeeming features of the camera is that it can take very high res images, what this means is that if you take a wider shot than you had needed or intended, you can crop it in and it will still be use-able for social media.
Video on the camera is decent and totally use-able for YouTube, I wouldn't want to use it exclusively, but for bits and pieces when I don't have a video camera in my hand it will do the job really well, it does have again a slightly processed look to it but I assume on both that and the still images, they don't expect anyone to do much with it outside of their phone so I get why they do it but I don't have a use for it. Something I found myself getting in the habit of is taking advatange of the motion photo software that seems to have a good anti shake quality for trying to take a photo. I found when trying to use Instagrams story camera its bypassing whatever wizardry is giving the anti-shake effect, Thankfully it does have a feature where you can shoot images from your gallery right into your story or messenger, whatever it might be, seems to have really good 3rd party app integration. So no more trying to use two hands and brace on something to try get a non-blurry image.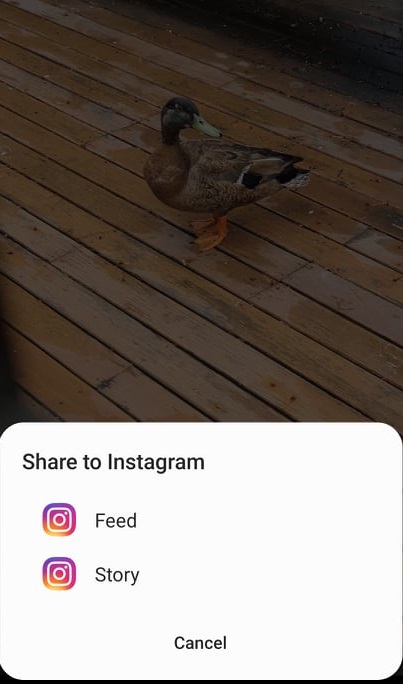 So in conclusion
Things I like
The camera is good and a double tap of the now reprogram-able bixby button allows for super fast " get it out and get the shot" actions which happens all the time. Massive memory for storing the thousands of images on my phone, 1TB expandable is just insane and I don't expect myself or anyone else to really use it all up, but its nice to know that I don't need to go delete apps to make space for images or video, EVER. Fast wireless charging. Typically I leave my phone sitting on a wireless charging dock on my desk, that's about the only time it gets charged. This can get the phone from 50% to 100% in the time it takes me to have breakfast and reply to emails, then I'm ready to go with all day battery life. It does have the wireless power share where you can sit someone-elses phone back to back with yours and if their phone is capable it will charge it from yours. However those people should have charged their phone, its more made for topping up your earbuds but we tested it and it charged Shanes Iphone. Overall use-ability has been upped, I don't know if that's the latest update but something I do a lot is use the phones camera on pro settings then fire that over to instagram story, you can do that direct from your gallery now. from a productivity point of view that might sound like a small thing but it adds up when you do those kind of tasks as often as we do.

Things I don't like
The size with the case makes me less likely to put it in my pocket and more likely to throw it on a seat while driving or something other than where it would normally live, It does go in the pocket sometimes as a last resort. Charging through the tough case sometimes limits charging speed.
Other than that it just feels like only a slight upgrade on what I have 2 generations old and a model down, at 1900 bucks its a big investment for anyone and putting images side by side do I really feel like I gained the best part of 2grand value? not really. Thankfully again this is sponsored haha! I did know before hand that I was buying a camera upgrade and a less broken phone, my old phone had many issues and I was buying my way out of that. but for someone going from the last gen up 1 generation, I really feel like I would have been dissapointed spending that kind of money.
Overall Its an amazing phone but it's not really worth the extra investment unless you really want that camera or plan to use all the Note exclusive features. Personally I think I would be better off with a S10 Galaxy but I didn't want to wait for the 11 and the 10's camera is a downgrade from the note10+ so, that was my logic. Do I regret it? I might have had it been all my dollars spent on it.
Speaking of which. Mad thanks to price spy for sponsoring this content! aside from what they wanted to put into this article, I actually use pricespy on the regular to find the best prices for things I'm after, I use the web browser personally but it is the best way to find the best prices on whatever it is you're wanting to buy, because they don't have a vested interest in where you by from its totally legit and worth checking in on when you're about to make a purchase, things range so far and wide on prices these days, someones always got a sale on. Just check it out cause they are super good to us and it costs you nothing, it will even save you money!
Untill next time team.
The following two tabs change content below.
Empire motoring Journalist, BMX Rider, Yoga Doer and Burger aficionado. Always down for a laugh and or good food!
Comments
comments