Uncharted: Legacy of Thieves code provided by PlayStation NZ, available now on PS5, and coming soon to PC. Reviewed on PS5
Uncharted games are something of a weakness of mine. From the moment I kicked off the first one on my original release PlayStation 3, I was a fan of it's particular blend of action, adventure, over-the-top setpieces, cutscenes, coupled with the tight mixture of cover-based-shooting, puzzles, and platforming. I was one of those games that just popped for me, and I've been a firm fan of the series since, so you can imagine my excitement when I fired up the Lost Legacy collection on my PlayStation 5 to check out the enhanced visuals & increased framerates for the last two of the series' outings that make up the Legacy of Thieves Collection, Uncharted 4 and Uncharted The Lost Legacy.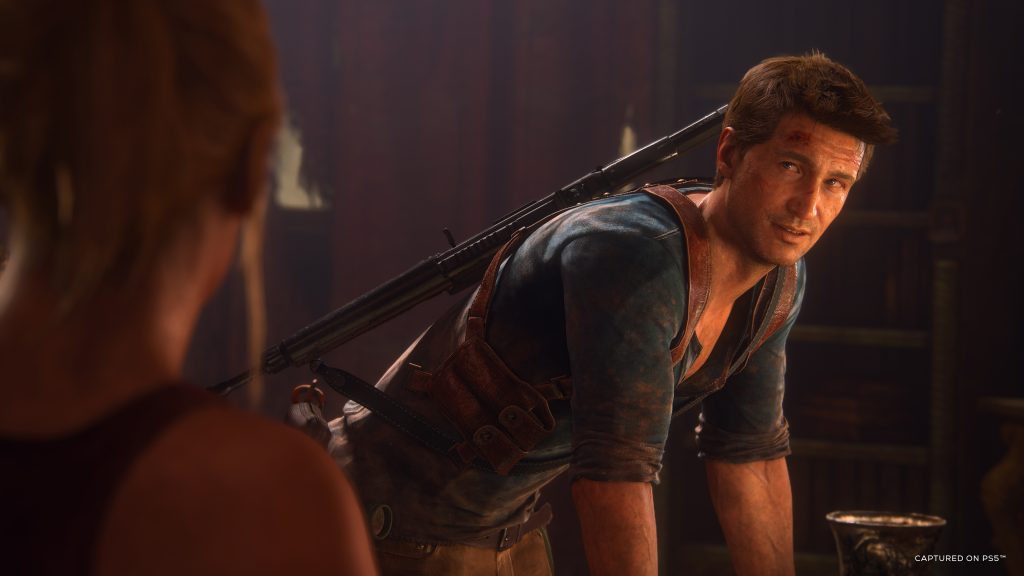 I started of on the fidelity mode of the game, which on the PS5 is rendered in a native 4k and locked to 30fps. This was always the target framerate for the Uncharted games on previous consoles, so it didn't feel out of place to me in this game when I started walking through the busy Indian marketplace that makes up Chloe Frazer's introductory scene in The Lost Legacy, and with a good pair of headphones plugged into my controller to enable the 3D Audio, I was immediately swept up in the hustle and bustle of the scene before me. I've got to say that in true 4K, these games do look strikingly good, and whilst I struggled to initially recall the difference between the original games and the remasters (mainly because I always remembered these games looking stunning), as I began exploring the opening levels of each title, the details of the environments, objects, people, textures, and everything else about the games started to really shine through. Whilst there's no new content in these titles, you can see that care and attention has been paid to ensuring that they will run their best on this new generation of console.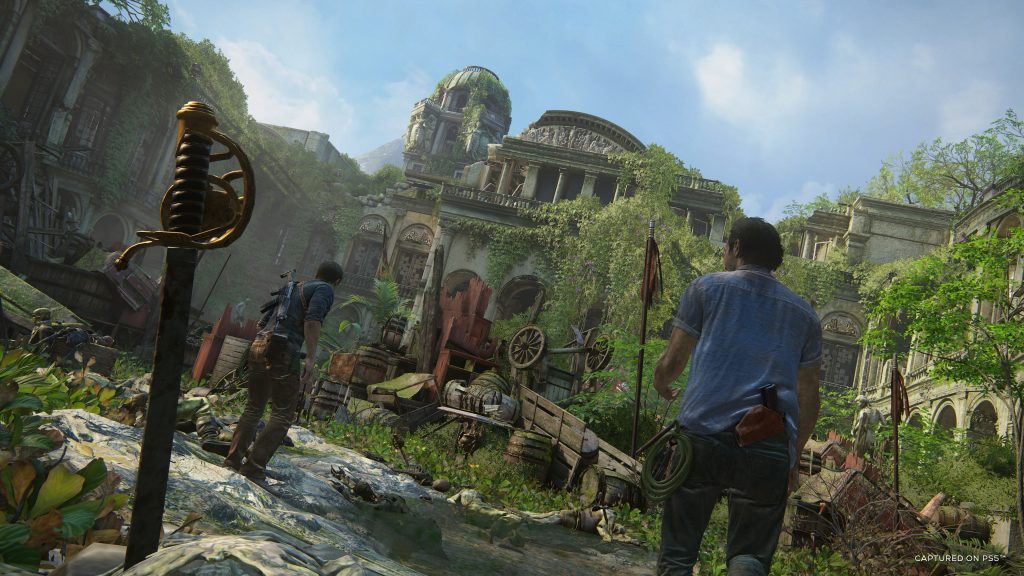 Switching over to Performance mode for 60fps at 1440p (either scaled to 4K on your TV or supersampled to 1080p if you've set your resolution down, no native 1440p display is available unfortunately), I started to really get into the more dynamic aspects of combat and platforming – the extra frames do provide a level of smoothness that I never knew I was missing when I was playing these games back in the day, so much so that I did the bulk of my playing in Performance mode – I did switch to a 120fps / 1080p Performance Plus mode to try it out, but in the end, I felt that the 60fps mode was the best balance of graphics and framerate for these games.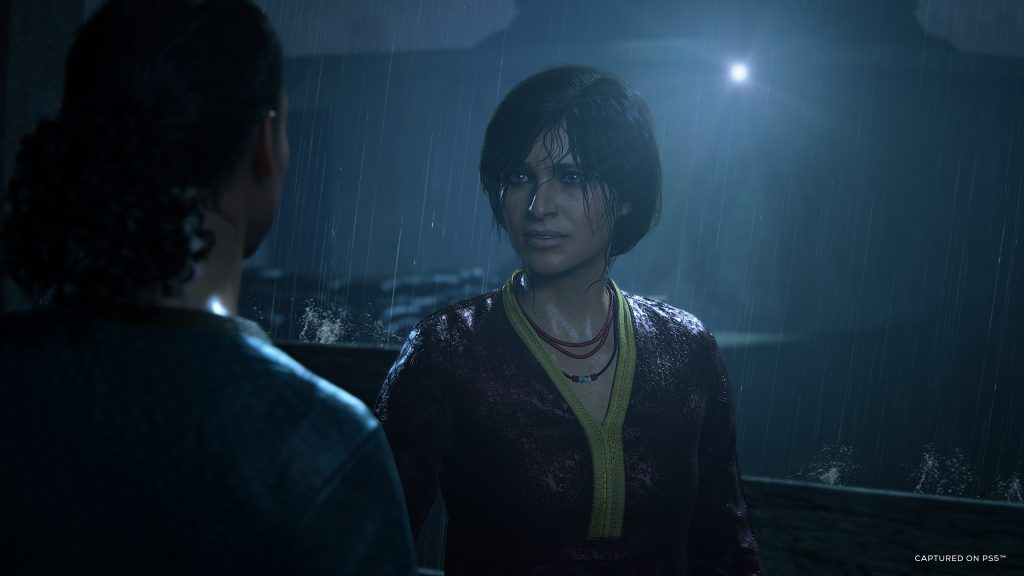 If you're new to the Uncharted games, then the two titles that make up this collection are great adventures for you to partake in – Uncharted 4 tracks the story of Nathan Drake, the main series protagonist, as he attempts to uncover the location of Libertalia, a colony founded by pirates and said to hold great treasures. It is the final entry in his story and follows on from an earlier, action packed trilogy of games that were released on the PS3. This is paired with The Lost Legacy, which brings together the unlikely pairing of Chloe Frazer (who also featured in Uncharted 2) and Nadine Ross (who you'll meet if you play Uncharted 4 before The Lost Legacy), as they dive into Hindu mythology in Western Ghatt, India as they search for the Tusk of Ganesh.
Both of these games featured a reasonable amount of mechanics and features that were new for the franchise, like having open-world sections you can traverse by vehicle, and introducing hiding in long grass to enhance stealth-based gameplay over the cover-based and run-and-gun shooting from their earlier titles. Whilst it might sound trivial, it allowed the developers to broaden the experience from the original trilogy's more linear approach to adventuring, making these two titles stand out from their origins. Add in the brilliant animations, sound design, and every other piece that makes this feel like you're playing an interactive Hollywood blockbuster, and it all adds up to a good way to spend your evening.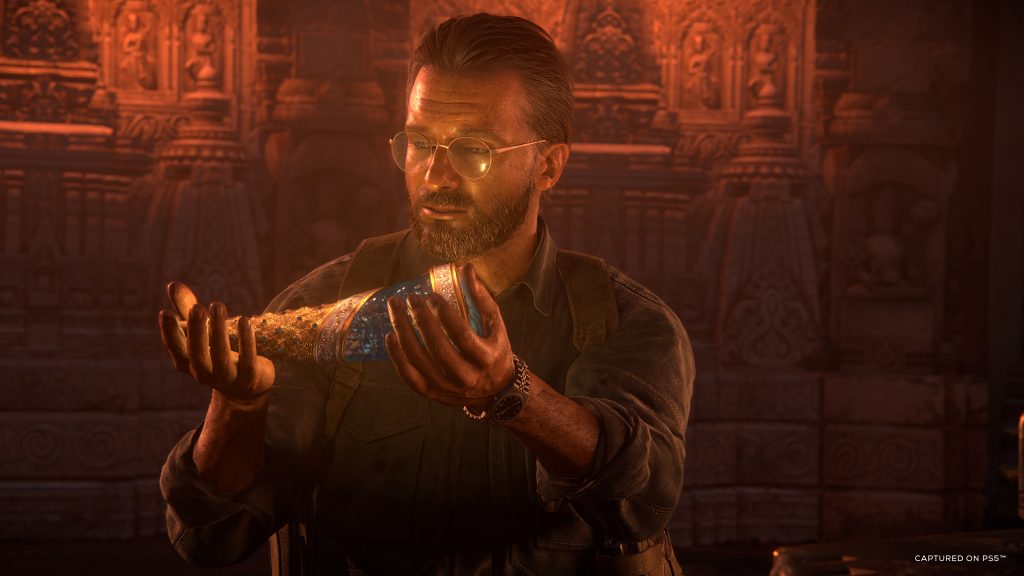 For your money, you get two of the best PlayStation 4 games, given a new lease of life on the latest console (and hopefully, soon on PC too). Now, the catch is this – if you've played them on the PS4, then you're not going to be getting anything new out of this. In fact, you're going to be getting a bit less, as there's not Multiplayer support in either of these releases, and that's a shame when you consider that both of these titles had that functionality back on the PS4 release. It's probably my biggest criticism of this game, because in my view, a remaster should never release with fewer features than the original. I'm also not a fan of the lack of free upgrade to PS5 for existing PS4 copy holders, especially when I consider that Ubisoft offers a free upgrade path for their titles, and Xbox just ensures that you always get the best copy of the game for your device with smart delivery. Anything else just feels a bit like double-dipping on costs, and that's not cool.
Those points aside, the Lost Legacy Collection is still a great set of adventures to embark upon. One that you'll get the most out of if you're new to the series, but even if you're re-immersing yourself like I was, there's still a lot to like.
It's an 8.5/10 from me for this one.
– Dave
The following two tabs change content below.
Gaming & Technology Editor
at
The Empire Digital Media Ltd.
Gadget fiend, maker of beer, technology enthusiast, and Dad of three, Dave enjoys trying to protect expensive gadgets from the destructive power of tiny people, and frequently fails.
Comments
comments