Hey Team!
So I got the chance to play with the FujiFilm X-T3 for a couple weeks, It wasn't quite what I expected But it sure left an impression!
Here's some of the Specs of the things that we're of interest to me, full specs can be found on the Fuji site linked at the end.
Model Name FUJIFILM X-T3
Number of effective pixels 26.1 millions pixels
Image sensor 23.5mm×15.6mm (APS-C) X-Trans CMOS 4 with primary color filter.
Storage media SD memory card (-2GB) / SDHC memory card (-32GB) / SDXC memory card (-512GB)
UHS-I / UHS-II / Video Speed Class V90 *1
File format
Still image
JPEG (Exif Ver.2.3)*2, RAW : 14bit RAW(RAF original format), RAW+JPEG
Image Stabilizer Supported with OIS type lenses
Hot shoe Yes (Dedicated TTL Flash compatible)
Movie recording File format
MOV (MPEG-4 AVC/H.264, HEVC/H.265, Audio: Linear PCM / Stereo sound 24bit / 48KHz sampling)
Terminal
Digital interface
USB Type-C (USB3.1 Gen1)
HDMI output
HDMI micro connector (Type D)
Others
ø3.5mm, stereo mini connector (Microphone) / ø3.5mm, stereo mini connector (headphone) / ø2.5mm, Remote Release Connector
Hot shoe, Synchronized terminal
So the very thing I noticed when I started putting this thing together, was it was not for amatuers, It could be but its certainly aimed at people that know what they are doing. By that what I mean is. All the adjustment dials are right at your fingertips are there are very little " idiot mode " settings, for example on my little sony a5100 and many other models, there is a " scene" feature, in which you choose what you're shooting, be it landscape or night scene, and the camera will change the settings accordingly and give you a pretty good guesstimate of what you need to get a decent image. The Fuji didn't have this. You could set the dials to Auto but that was about it. So in that sense its rewarding for those with the skills to pay the bills, however might be challenging for a newbie.
Being someone who always wants to improve on skills I enlisted the help of YouTube tutorials and some talented friends to get a better understanding of whats what and had a go at the manual shooting myself, even long exposure to get the smooth water features in a small waterfall.
One thing that I always struggle with, with cameras is the grip on the camera, this was no different. Most of the cameras I own or have recently reviewed have all been somewhat compact, My pinky finger rarely gets to see purchase on grips on any camera. This is something I'm now used to and have had to work around. But if small is what you like then this is a very capable unit in a fairly small package, I didn't do a direct side by side but I'd say its closer to an A6500 sony than a A5100 – and there's isn't much in it, the lens is again very compact for what it can do. But it dropped into the backpack for a walk up Kitekite falls with no drama.
As far as the images it produced, I need to allow some leeway for my skill and understanding of it functionality, in which I'm a noob.
I was happy with how this image of Jaden in the base waterfall came out, however focus isn't 100% using the Auto focus with face detection, but with a lot of movement its hard to pin point the real culprit of this, however the overall image when its intent is to live on instagram is certainly passable
After throwing this image into Lightroom and playing with some of the colours I was impressed at how much colour it picked up and the range of colours.
This image of Clauds I was pretty happy with, manual settings but Auto focus

As far as a compact camera for someone with a bit of skill ( more than me) this could be a great little content creator.
The view finder was a little on the dark and low resolution side, but I feel like now that I know what comes out the other end its more a reference than anything else. but part of that is knowing your gear and we only get limited time to get to know review products, I believe with more time I could produce better images.
I think one of my favourite things about this camera for me was it forced me to learn, which is a great thing however I think this could be intimidating for someone who just wants to point and shoot and get a decent outcome – So going back to the idea of someone whos a content creator for hobby or work this could be an ideal little unit.
Certainly my favourite thing without a doubt was the styling, much the same as the xt-20 we looked at last year the styling of these cameras is very classic of 80's film cameras which I absolutely loved! not only are you going to take great images but you'l look cool doing it, most cameras are function over form but this has done both and lets be fair, a lot of people are going to have something like this as a statement as much as a tool as there are less attractive and more capable ( in my opinion) cameras out there.
As far as functionality for versatility
dual SD cards and a decent battery life should be an easy day of snapping without running out of space or power, 3.5 in and out for mics and headphones means you could also be shooting video with external audio in which is basically essential these days for YouTube as no cameras these days really have the audio necessary for even polished youtube clips. but you throw this in a little smallrig set up with mics etc and you'l have a decent little set up – its those sorta things that I look at these days and manufactures are starting to listen to – see the sony a6400 for vloggers ( albeit a bit half assed) but they listened.
Overall I did enjoy my time with this camera, however at a price of $3,554.00 nzd ( via photogear) for the kit we had ( or $2,738.00 body only) I feel like there are other options out there – which is why I just personally purchased a Sony a6500 for both vlogging and photography which with a G master lens I know will produce better images regardless of skill level at a lower price point. the only thing the sony lacks in that regard is the uber cool styling of the Fuji, which again I really really liked.
As I understand it via actual photographers in the know, the quality curve ramps up quite dramatically as you go up the Fuji food chain, in that the really high end cameras really rival the high end offerings from competitors but I found with the Xt-20 we reviewed last year that I just liked the sony better for a cheaper price.
For more information you can check out the camera on the Fuji website HERE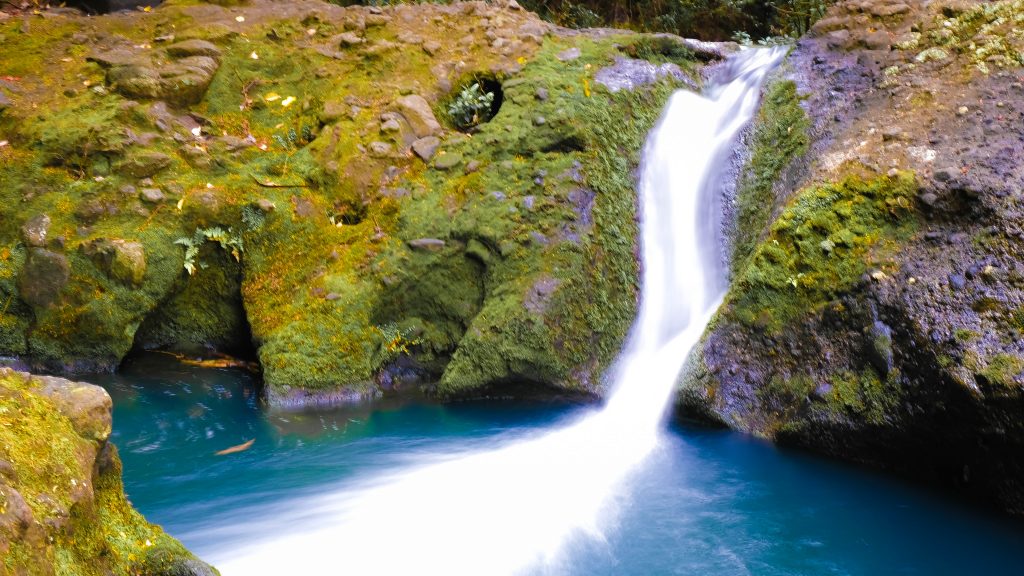 The following two tabs change content below.
Empire motoring Journalist, BMX Rider, Yoga Doer and Burger aficionado. Always down for a laugh and or good food!
Comments
comments