Hey Team
Nick here stepping in for Aryan as he's globe trotting so I'll attempt to stick to his format for this.
We're getting to that sort of age now where our favourite movie stars are getting on a bit, The Expendables series was a great middle finger to the " he's too old now " attitude towards some of our more senior actors. Rambo: Last Blood shows that Stallone can still hold his own in a major action film.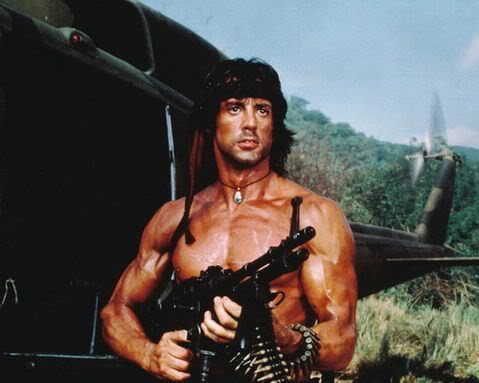 Now if I'm totally honest, I was always more of an Arnold fan than Stallone, however Demolition Man is one of my all time favorites. Rambo comes from a time where we had things like Apocalypse now giving us the Grit, Rambo gave us the unbridled action and over the top-ness that many fans have come to love.
Rambo: Last Blood pays an amazing homage to those times.
Looking back watching those old classics, we know the format making these movies pretty predictable. Personally I knew this going in so I was surprised where a couple twists in the main plot showed themselves, however overall it was much as expected in terms of how the story line played out and the order of events unfold. However lets be fair, We don't go to Rambo for the story line, we know there will always be the classic damsel in distress, Bad guys that need a whooping and a shitload of guns and explosions; Rambo: last Blood delivers.
What did surprise me was the level of gore and visual violence, seems we've pushed the boundaries so far in cinema that even mainstream movies like this will show some pretty brutal acts of violence. Gone are the days when someone would just pop a squib and fall in the distance, there are many up close and personal acts of extreme violence that really drive the narrative of why this is all happening home.
Sylvester Stallone really did a great send off to this franchise, the gruff, to the point and no non-sense John Rambo takes no shit and really shows a darker side to the character which for me I always enjoy seeing something go from what was compariatively shiny and funny to dark and brutal. It really does feel like Stallone wanted to pay a memorable tribute to John Rambo. This vibe also carries through the cinematography. It's not all vibrant and loud like Rambo films of the past, this is dark, grainy and real feeling. However that real raw feel does subside when the action kicks in, which is the real reason you're gona go to this movie. Over the top action and shit blowing up and dudes getting smoked by Rambo. All those wonderful elements are present and accounted for sir!
Things I liked
The new darker tone of both the film visually and Rambo himself.
attempts at plot twists
Shit blowing up and Rambo kicking ass in a savage way
Things I didn't care for
Predictability
Mexico not being in Mexico
Some of the supporting actors were a bit too cheesy.
See this film IF
You like Violence
You were a fan of the old series and that genre in general
You wana see Stallone relive Rambo just one more time
Official Trailer
The following two tabs change content below.
Empire motoring Journalist, BMX Rider, Yoga Doer and Burger aficionado. Always down for a laugh and or good food!
Comments
comments