Decades are a 4 piece rock band from Christchurch, formerly called Ashei they have changed their sound and are headed in a new fresh direction.
Check out this episode of Stories In Sound where we discuss everything about the band, the sound and name change, and get to hear/see them perform 2 of their songs acoustically.
They have just come off tour and have got a tonne coming up so be sure to go and follow them to keep up with it all.
Huge thanks to Zorran Mendonsa Productions for the awesome work on the songs too
https://www.facebook.com/DecadesX
https://www.facebook.com/storiesinsound
https://www.facebook.com/ZorranSound
Check out the video here:
Or the full podcast on iTunes, follow for early access:
https://itunes.apple.com/nz/podcast/stories-in-sound/id1098143241?mt=2
The following two tabs change content below.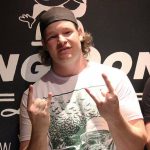 Empire music journalist, NZ music fanatic, guitarist, action sports enthusiast, videographer, photographer, and physiotherapist.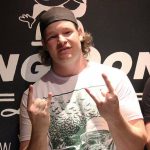 Comments
comments