I'm not sure about everyone else but I usually find an airline whose service I trust and stick with them.
Emirates are usually my airline of choice due to the service, ease of use of their website and main transport hub in Dubai.
The Emirates Experience
For context the last trip to Greece I took I flew in on the 17 hr direct flight from Auckland to Dubai which was much less disruptive without the stop in Australia which always seemed to make the trip drag that much more and add to the discomfort of long-haul.
The Emirates Airbus A380 seats and cabin for the long-haul portion are optimized for comfort.
5 hrs wait time in Dubai.
From Dubai 5 hours flying to Athens a 6 hour wait there then a 1 hour and change transfer to Thessaloniki via Aegean/Olympic airlines.
All up a 34 hours 20 mins  go to whoa.
The service from staff is top notch. The meals on Emirates are delicious and of high quality. In-flight entertainment is plentiful and easy to use with lots of options. Dubai Airport is easy to navigate and always pleasure to transit.
This is all pretty par for the course with Emirates they have an amazing reputation for a reason.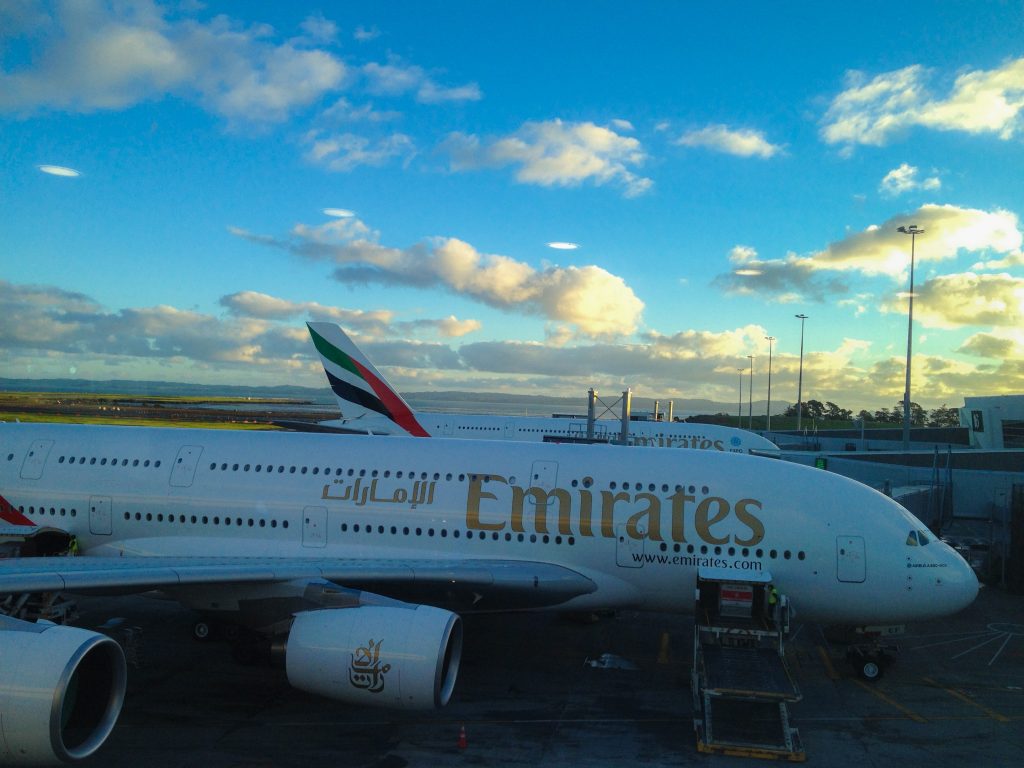 The Turkish Airlines Experience
For my trip back from Thessaloniki in northern Greece I chose Turkish Airlines for several reasons.
Number 1 was the price. At the time of year I was booking (Just before Christmas) Emirates ticket prices had gone through the roof and I was looking for a cheaper alternative which at the time Turkish Airlines was over $1000 less than the Emirates ticket.
Number 2 was travel time. The Turkish Airlines route via Istanbul then Hong Kong to Auckland clocked in at 25 hours  40 mins which is by far the shortest route back from Europe I've experienced.
Number 3 the Aircraft. I had heard great things about the Boeing 777 Dreamliner and wanted to give them a try. Although smaller than the Airbus A380 they boasted a high level of comfort.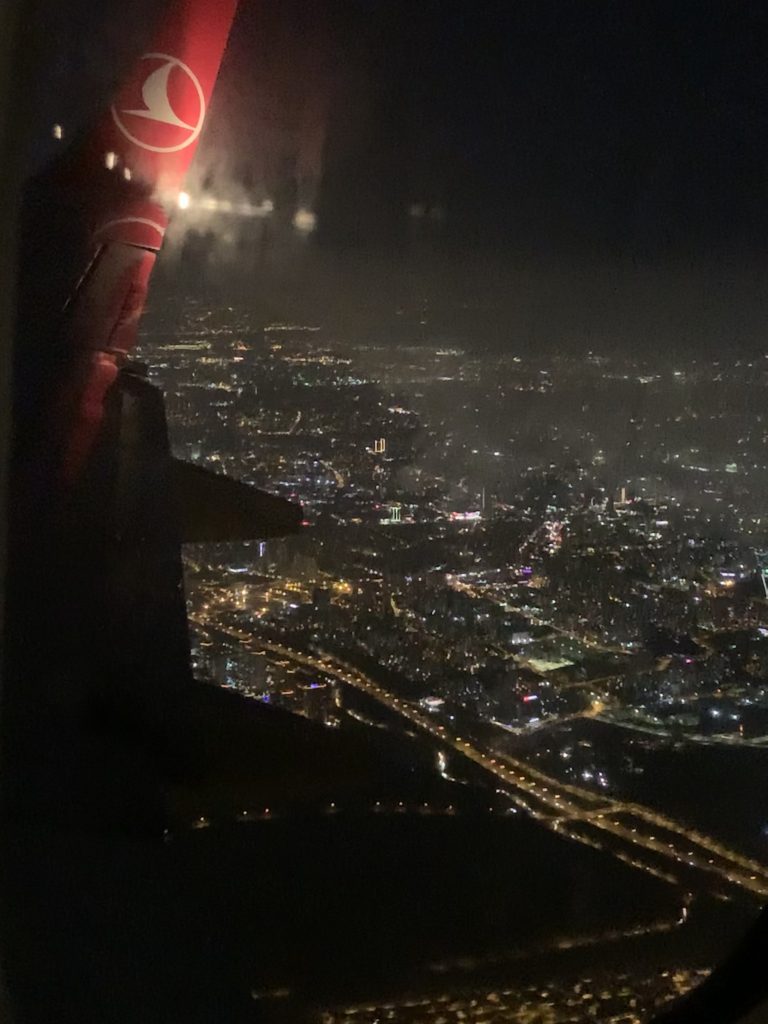 The Cons
The Turkish Airlines website is near unusable.
I had problems making an account with it getting stuck on the password generation with no prompts. It tells you nowhere that it only accepts numbers and no more than 6 for your password. I had to find that out buried in a trip advisor forum on a post that was over 4 years old!
Payment not accepted.
Their credit card security was so high I could not book from Greece with my NZ MasterCard. I have never had this issue with any other travel booking site before. It was coming up blocked every time I tried to book my ticket. By the time I had contacted my bank from overseas and they had gotten back to me and lifted the block I had already gotten pissed off with the experience enough to spend $50 more booking through Expedia just to get it done.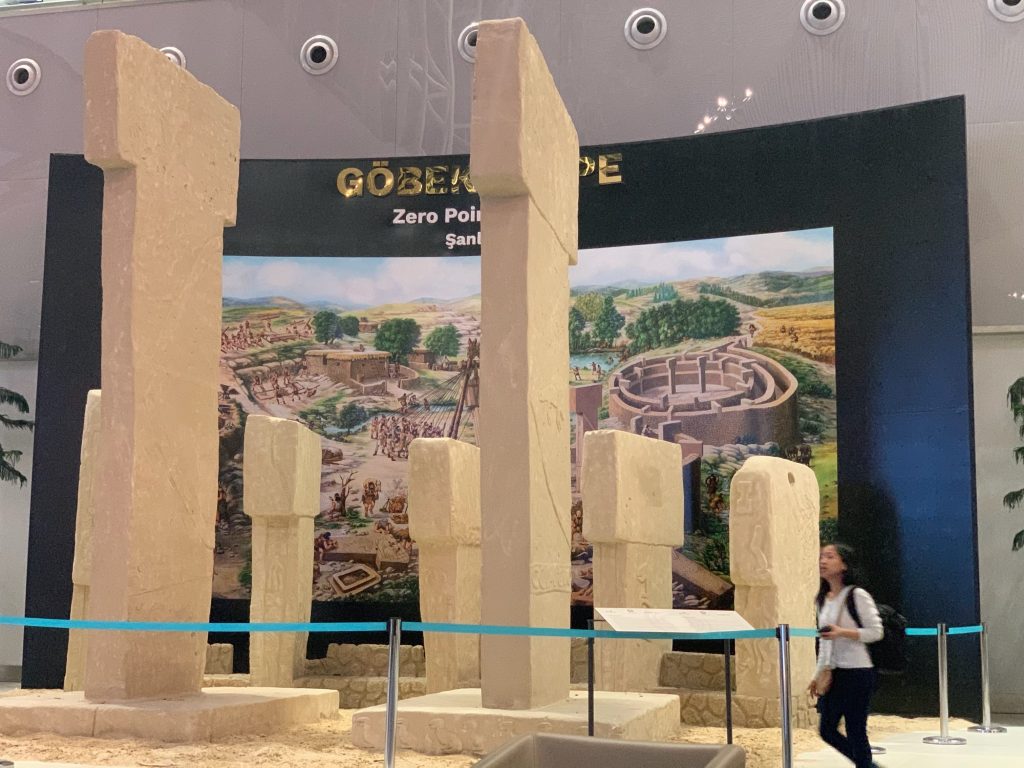 Istanbul Airport Wifi.
Sadly I had only a couple hours in Istanbul or I would have taken up the options they have for getting out and seeing the city on guided tours before your flight which is a good option. At least I could use their free WiFi right? Nope. By this time I had already swapped out my Euro Sim Card for my NZ one. The Istanbul airport required either a phone number to get txted an access code or a passport number to gain access.
Tried both neither worked. Access to free airport WiFi is a given these days and is essential for travelers either making plans, booking flights or letting loved ones know they are on their way.
Air New Zealand Code share from Hong Kong to Auckland.
With national pride at stake I wish I could say this wasn't a Con but it is. Although also using a 777 Dreamliner the service, food and general entertainment choices felt lacking when compared to the Turkish airlines or Emirates experiences.
It was more than the cabin crew having an off service they were great for the most part, it was the experience itself. At one point they ran out of one of the meal options and I had to have what was left. I'm not picky and the replacement although not my preference was fine but someone adverse to the leftover option might have been upset. To top it off they didn't offer a long haul pack as it was an 11 hour flight you could use the earplugs, eye mask and travel toothbrush and plane socks sure you can bring all that with you but good luck rooting through your carry-on luggage to pull it all out. Its not that Air New Zealand is terrible but the experience does not hold up on comparison. Free in-flight WiFi the whole way back tho so there's that.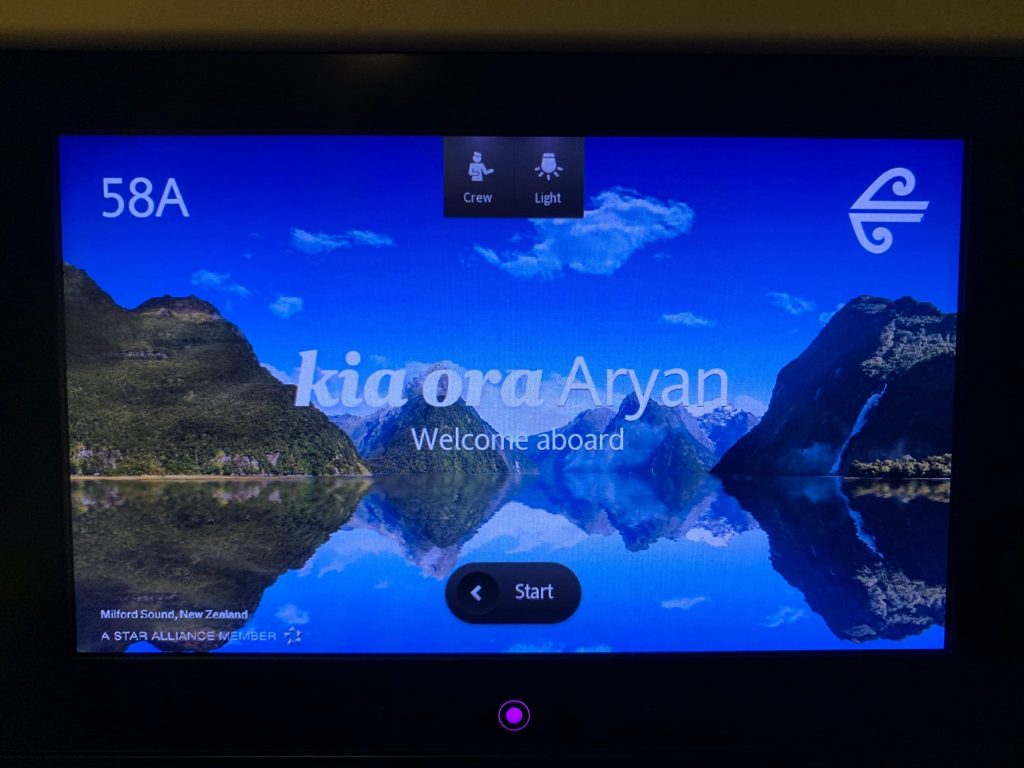 The Pros
The food and service was fantastic.
Even on the short flight from Thessaloniki to Istanbul I was served a turkey (lol) sandwich and a Tomato and Mozzarella salad. Flights that short try to get away with a packet of biscuits if that. The Crew were friendly attentive and efficient. Also a long haul survival pack was included with eye mask, plane socks, tooth brush and earplugs.
Smooth Airport Transfer.
I start to panic a little when my transfer time is less than 2 hours. Airports are easy to take a wrong turn in at the best of times, never mind on a time limit. Even with a 1 hour 25 minutes transfer time in Hong Kong and having security processing it was pretty much a breeze. By the time I got to my gate I had maybe 45 minutes before boarding began. Both Istanbul and Hong Kong were smoothly run and staff were helpful in giving directions when asked. Thankfully the Turkish airlines check in in Thessaloniki was able to print all of my boarding passes there and then, with the short transit times finding the transit desk and having to get the boarding passes for the next flight could have been a nightmare. The fact their digital boarding pass on their app was not working for me as I had to book via a third party didn't help matters.
Seat comfort and legroom.
The 777 Dreamliner's seat width and legroom felt more forgiving than even the roomy A380. I think I have found a new favorite aircraft. I was able to actually sleep a fair amount on the flight from Istanbul to Hong Kong. It was a near full flight but luckily there was a spare seat between the person sharing my and I so it wasn't shoulder to shoulder. At 182 cm tall long-haul always sets into my knees, back and butt after a few hours. On The Turkish airlines 777 the seat definitely felt more comfortable than the A380 and my knees weren't painfully jammed into the back of the seat in front like they are with the A380 either. Pro tip when you are getting seated rip open your blanket fold it a few times and use it as a cushion, trust me you can always ask for another blanket if you get cold, but the extra padding in the seat makes all the difference.
Flight Time.
Being able to shave off an entire 11 hours of travel time to Europe was insane. Although it cut the transit waiting time down with the option I had chosen with zero margin of error I would do this again. Having the long haul split into 10 hour chunks with transit in-between really seemed to break up the marathon that is long-haul flying. I was able to sleep or at least doze for parts of the flight. Jetlag was minimal in comparison from Emirates long haul return flights.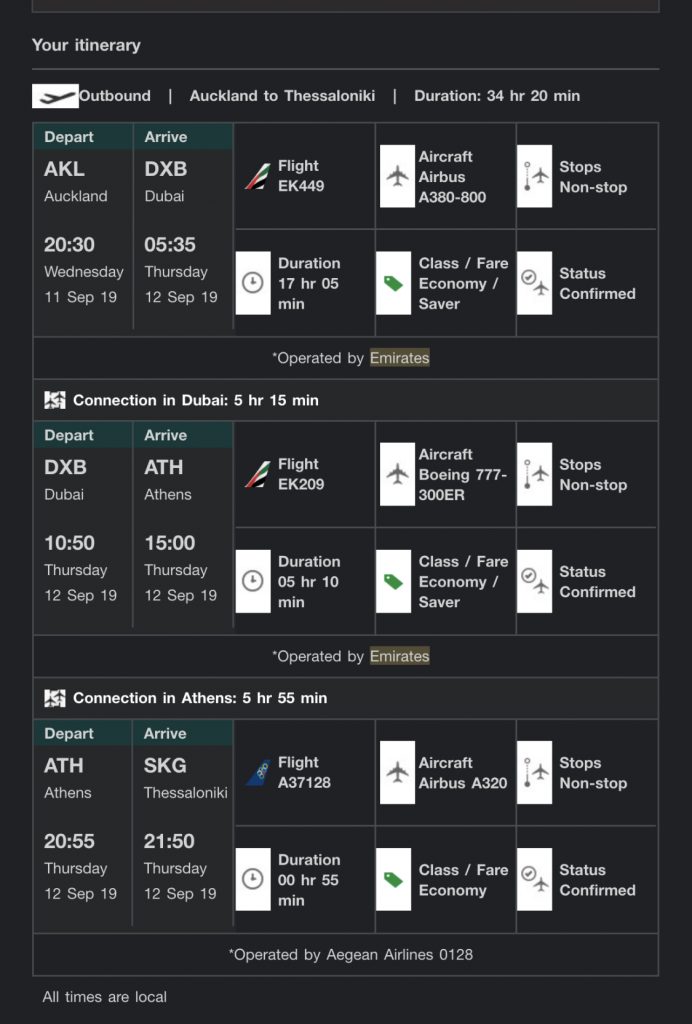 Conclusion
If and its a huge IF you can either get their website working, book via an online 3rd party service like Expedia or use a travel agent then I highly recommend the NZ to Europe or vise versa route using Turkish Airlines.
The combination of travel time, comfort, entertainment, food, service and aircraft outweigh the nightmare of trying to use their digital services.
I would fly Turkish Airlines again, but it is 2020 there is zero excuse for having a broken online booking experience, this really needs to be fixed as anything that provides a barrier is going to just drive potential customers to another airline.
The following two tabs change content below.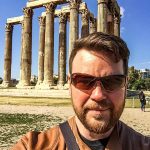 Aryan Gill
Man of the world, Culture Geek, Sometime Digital Nomad, Compulsive Traveler,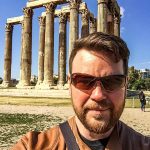 Latest posts by Aryan Gill (see all)
Comments
comments