Fishing, what is fishing?
Well it's a sport people take part in competitively at your local or to pass time and down a few. It's a peaceful kind of sport until you get that snag and start reeling in your line to see what you've caught.
Take Fishing Planet from the PC, update it, cross it with the soundtrack from Doom, what do you get?
You get one hell of an awesome trailer! Fishing never looked so badass.
This is a free-to-play simulator indie game that was originally released on the PC back in 2015, it is now planned to be released on the PS4/PS4 Pro as this trailer is set out to showcase.
You want to fish in 4k? Well now you can!
When I started this trailer, I did not expect to hear what started blasting my ear drums.
I was expecting to hear birds chirping and the tranquility, but no I was very surprised and very pleased.
Who wants to go for a fish?
– Hayden
The following two tabs change content below.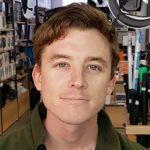 Empire gamer, 2IC Tech Cave dweller, esports fanatic and part time movie goer/reviewer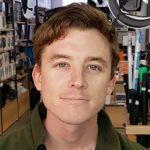 Latest posts by Hayden Biddick (see all)
Comments
comments