Device as reviewed: Surface Laptop Go – Intel® Core™ i5-1035G1 CPU @ 1.00GHz – 1.19 GHz, 8GB DDR4 RAM – Pricing from NZD$ 1,149
Microsoft's surface line of devices have always been considered their flagships. Utilizing high-pixel density PixelSense™ displays, active stylus and class-leading multi-touch screens combined with high build quality and some truly innovative technologies in their construction, like the Surface Book with its magnetic fasteners, split design and true tablet PC & laptop hybrid design. It is fair to say that these devices were initially designed with corporate customers and executives in mind, but over time they have crossed the divide to become desirable for a lot of homes, combining a mac-like build quality with the familiarity of the Windows 10 operating system.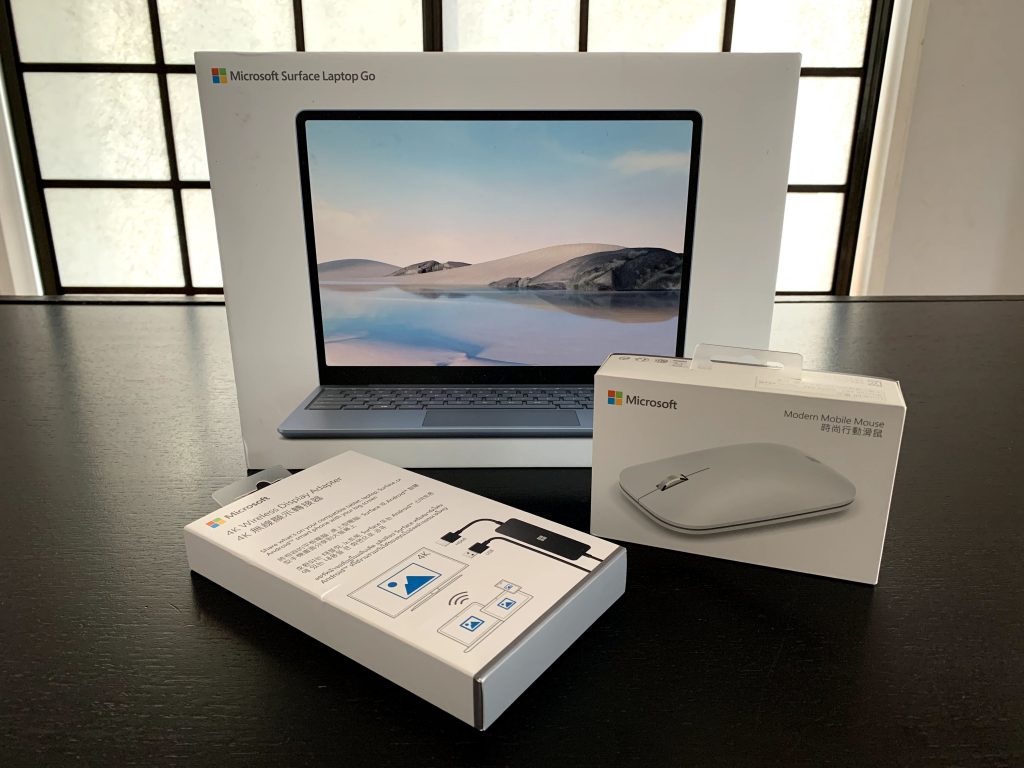 Things changed up a bit when Microsoft launched the Surface Laptop, which proved to be wildly popular, and something that I myself have chosen over one of their tablets in a corporate environment. Finding that their devices were being well received, but often on the expensive side of things for your average consumer, the Go line of products were born.
These compact, relatively low-cost devices are attempting to capture the essence of what makes the Surface line of devices popular, whilst placing them in a price point which makes them more accessible to consumers. So, how does it do in that respect?
I was loaned the Ice Blue Laptop Go, sporting a 10th generation Intel Core i-5 1035G1. It's a quad-core processor with hyperthreading, resulting in 8 logical cores. This is combined with 8GB DDR4 RAM, and in my review example, a 256GB SSD. In that specification, the device retails for about $1,750 New Zealand Dollars. If you drop the drive space down to 64GB, you can push the price down, closer to $1,150 New Zealand Dollars. Apart from the colour choice, SSD does appear to be the only configurable component on the device.
But what's it like to use? Well, it certainly feels like a quality device, utilising a full-size chicklet-style keyboard, and a fully glass covered, hinging PixelSense 10-point touch-screen display. The keyboard and screen covers are aluminium, with a plastic polymer base for the bottom of the device. Whilst it would be nice if it was all aluminium, this plastic does feel high quality, and solid. There is the added benefit of this adding lightness, and this compact machine is indeed light at just over 1.1 kilograms.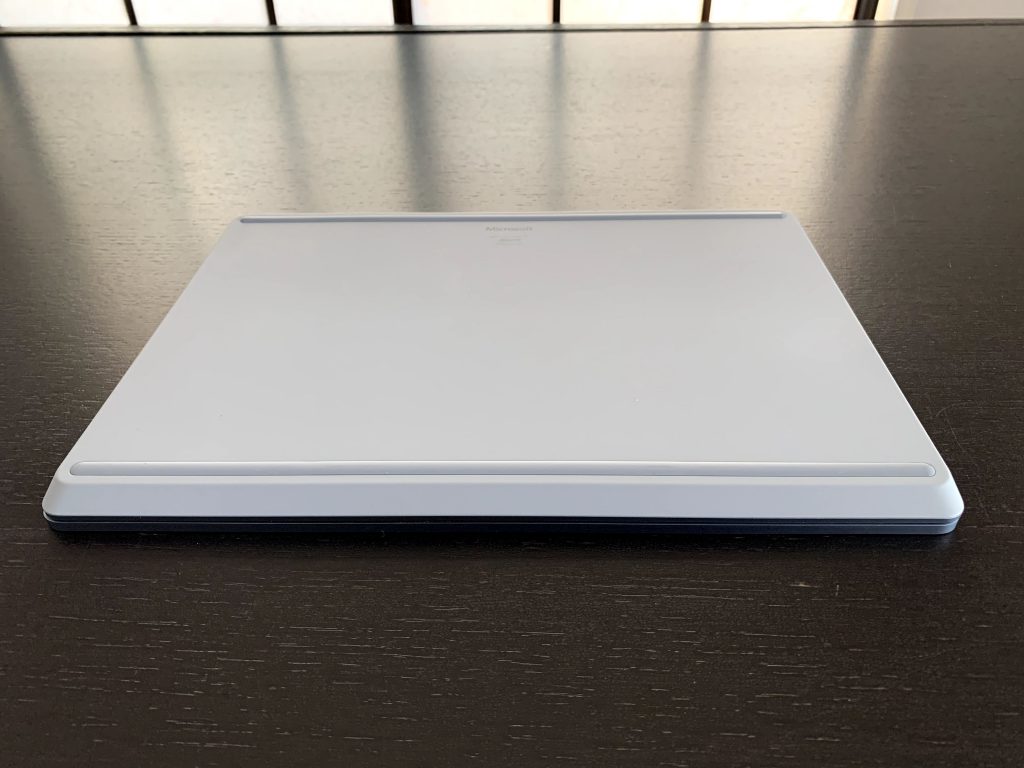 Generally speaking, but especially for the size of the device, the keyboard is an absolute joy to type on, with a satisfying amount of key travel, comfort, and soft, tactile feedback from its scissor lift switches. Backlighting on the keyboard is noticeably absent, but the screen provides enough ambient light to identify the keys easily in most scenarios. Also, the power key doubles as a fingerprint reader for quick sign-on to the device instead of your password, and worked flawlessly for me throughout my time with the system – but it is missing full windows Hello facial recognition as the infrared sensors required to support this feature are absent.
Ports included on the device are a USB-A, USB-C, and a 3.5mm combination headphone jack on the left side of the device, and Microsoft's proprietary Surface connector on the right, which has a fast-charging capability. You can also charge this via USB-C, which I tested using a Nintendo Switch charger – it worked flawlessly. Still, unless you have some sort of docking station solution for the device, connecting USB external devices will be very limited, but this isn't something new for Surface machines. Full support is present for Bluetooth enabled devices such as mouse / keyboard / Control pads mean that you can also take this path to easily connect common peripherals.


The screen is pretty interesting. It's a PixelSense display, at a 3:2 ratio, which again is common for the Surface line of products. Comparative to the larger devices, it does have a noticeably lower resolution at 1536 x 1024, which means that if you're up close you can see pixels on-screen. With the machine sat in your lap or on a desk in front of you, it becomes largely unnoticeable unless you're really looking for it. Expanding screen real estate is easily achieved through either the USB-C or the Surface connector if you have a dock, but you'll have to get a little creative if you don't as there's no HDMI out on the machine. Microsoft also sent me over their 4K Wireless display adapter which allowed me to quickly mirror or extend my display to an external display, but it's a bit expensive at $119 NZD as far as solutions for external displays go.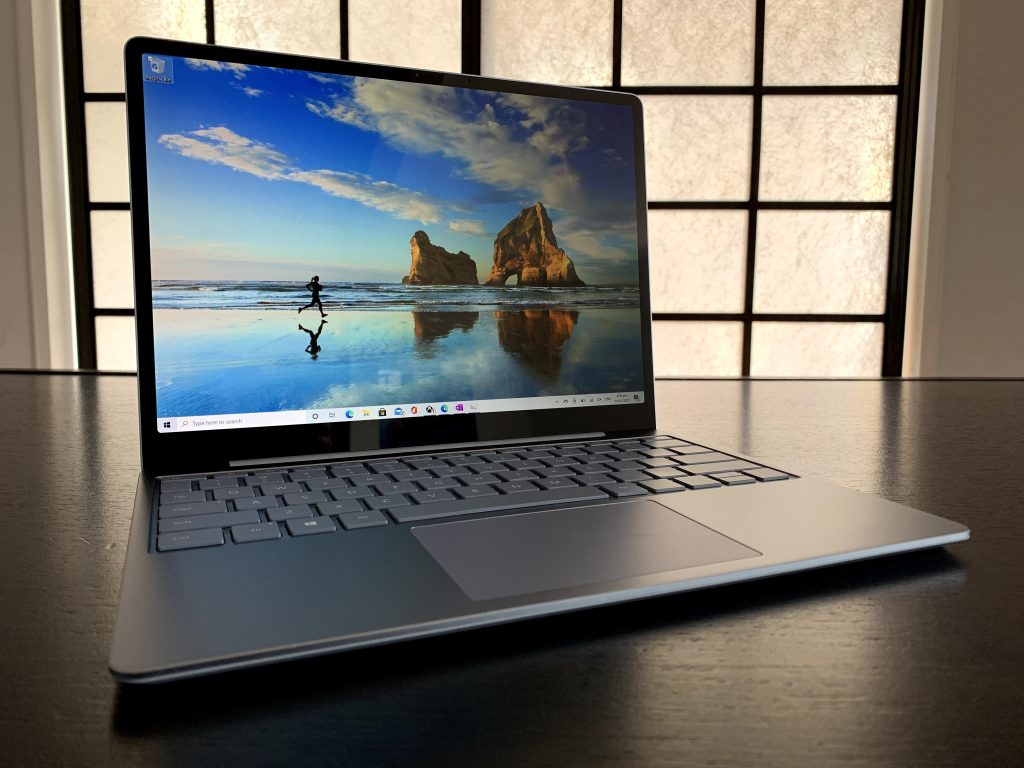 Absent from this screen is support for active stylus pens, which, whilst being a departure from the surface line-up to date, also makes sense for a device which is a pure laptop, and not a fold-over hybrid or tablet PC. As I mentioned, I've used a few of these in work environments, and I found that when I was using this laptop's older brother, I didn't once pick up an active stylus and use it on the screen. In fact, I often forgot it was a touch screen altogether until I was pointing at something to a co-worker and ended up selecting the thing or clicking a link. If you're looking for it, one thing that I quite appreciated were the gently rounded corners of the display. They follow the contour of the device's case, and it's pure gimmick, but it was something a little bit unique and aesthetically pleasing on what is an entry-level device in the surface line-up.
This machine's battery life is pretty superb. Over the course of a full day's use including web, documents, and videos, I got through about 70% of the battery without charging it, and I did find that I was able to return about 80% of full capacity to the battery with a 30 minute charge from the included Surface charger. It's very capable of being an all-day machine between charges, and I was really impressed that the device lived up to expectations here. Microsoft state that the device has a 13-hour battery life, and whilst this is under ideal conditions, they're not far off the mark from what I've tested.
One thing that I've not mentioned yet is gaming on this machine. So, I'm just going to say it – this is not a gaming machine. It is not designed, built, or capable of handling any graphics-intensive tasks such as Gaming, or CAD / 3D design work. GPU capabilities are somewhere in the bare minimum space. Anything more than a low-polygon 2D game such as Ori and the Blind Forest struggled to achieve anything over 25 frames per second, with larger 3D titles struggling to reach 10 at minimum settings. If you're going to need some graphics capabilities in your laptop, I would suggest that you look elsewhere.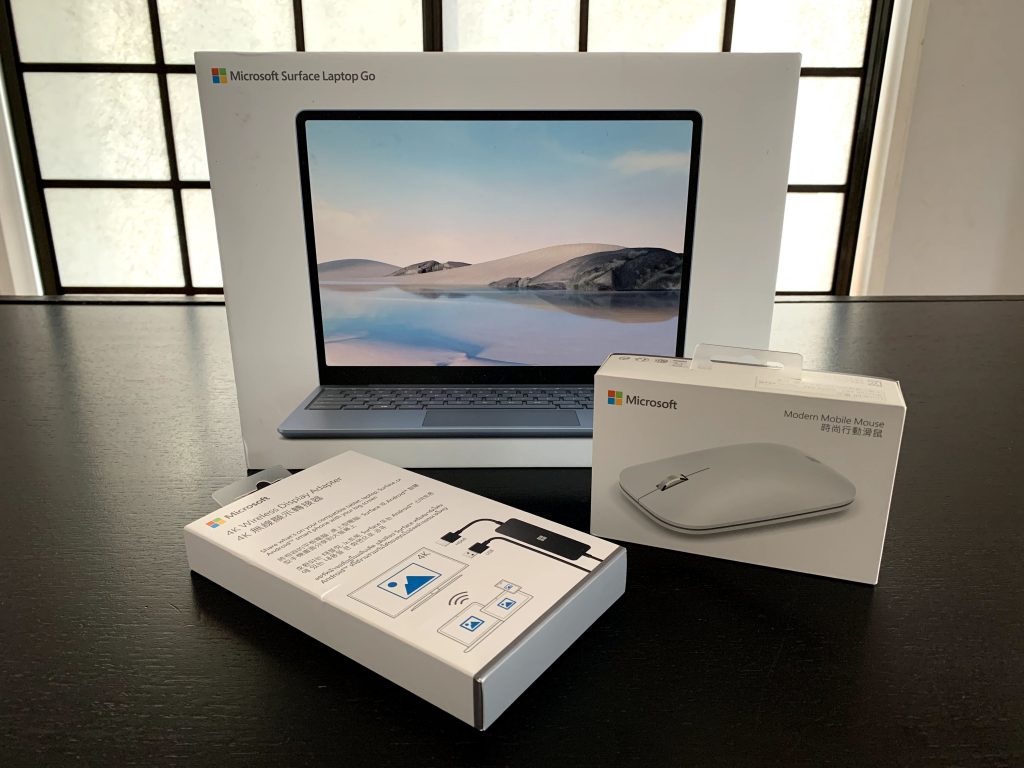 All in all, this is a capable little machine which manages to capture most of the essence of a Surface machine. It does have a high-quality finish, even with the plastic polymer underside, and with the exceptions of the omission of facial recognition, super-high resolution screen, and active stylus support, there's still plenty to like about this machine. It excels at portability and all day use thanks to its battery life, and carries the benefits of being a proper laptop PC, instead a lightweight tablet device, giving it a natural home in schools, colleges and offices.
This one gets a 7.5 / 10 from me. It's a genuinely good device, and is worthy of being a "Surface" device. However, its compromises mean that it doesn't quite manage to achieve greatness, given the concessions needed to make this a more accessible device than previous Surface offerings.
– Dave
The following two tabs change content below.
Gaming & Technology Editor
at
The Empire Digital Media Ltd.
Gadget fiend, maker of beer, technology enthusiast, and Dad of three, Dave enjoys trying to protect expensive gadgets from the destructive power of tiny people, and frequently fails.
Comments
comments