RGB Lights make Computer go Fast….Right?
Do you need a little light in your life? Add some colour to that dark dingy battlestation of yours? Maybe just want more RGB because that makes your computer faster right?
I was given the opportunity to play with the Philips Hue Play Gradient Lightstrip for PC from Signify, to bring the ultimate light experience to my PC Gaming.
First what is a gradient lightstrip? Well it's a bendy rod of light that can produce multiple colours of light at the same time, creating a seamless gradient of rich, high-quality light. It is very captivating, watching the colours flow naturally into one another, watching as the colours flash, dance, dim, and brighten on my wall, right along with the on-screen action, creating an immersive gaming experience.
The Play gradient lightstrip attaches to the back of your monitor having adhesive mounts included with it and creates a halo effect when the monitor is placed close to a wall, thanks to the 45-degree sleeve design. My monitor isn't exactly flat on the back so was a bit difficult to position the mounts and may want a friend to help put in the lightstrip as it wriggles around and refuses to do things you are wanting to do. Also clean that dust off before sticking the adhesive mounts on, just to make them stick better.
The lightstrip's flexibility means it can be added to straight or curved monitors and comes in three different sizes to equip your battlestations — a 24/27-inch lightstrip and a 32/34-inch lightstrip for single-monitor setups, and a longer strip designed for a three-monitor setup using 24/27-inch screens.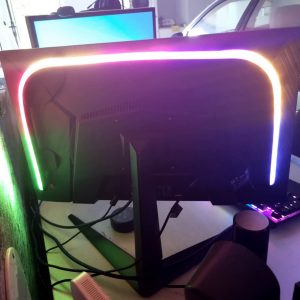 With the lightstrip comes the Philips Hue Bridge (this is the white square just sitting to the right of my monitor in the first picture) bear in mind, the lightstrip and bridge are SOLD SEPARATELY! The bridge is actually the brain of the lighting operation that enables you to control all of your Philips Hue products via the Philips Hue app. Hook the bridge up to the internet and it'll be able to find the smart lights around.
You can use set colour palettes that the Philips Hue application provides or create your own to immerse yourself to your liking.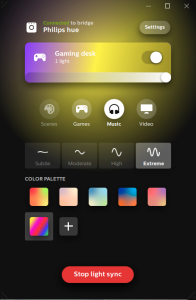 Here is a video (not the greatest quality, apologies) showing off a POV of the lightstrip sync'd up to audio, or in this case, "UGA UGA BAM BAM" by The Butcher Sisters.
Conclusion
If you like RGB, you're making a gaming room and want to add some cool lighting and/or you got money to burn, purchasing the Philips Hue Play Gradient Lightstrip is something I highly recommend. As I mentioned earlier, watching the colours flash, dance, dim, and brighten on my wall, right along with my gaming or audio, has been quite entertaining and really adds a bit of flair to my dark and dingy corner in the garage. The customisation of the colour palettes is awesome and being able to switch them up with a click of the mouse can is great. The installation will need you asking for a hand, maybe but otherwise it's all pretty simple stuff.
I'm so stoked I got to try this tech out, though I can confirm it does not make computer go faster.
Available: Nov 2022
24/27 inch:  $299.95 NZD
32/34-inch: $375.95 NZD
Screen 24/27-inch: $549.95 NZD
Retailers: JB HI-FI, Noel Leeming, Mighty Ape, Harvey Norman (online only), PB Tech
The following two tabs change content below.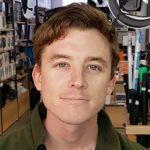 Empire gamer, 2IC Tech Cave dweller, esports fanatic and part time movie goer/reviewer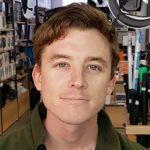 Latest posts by Hayden Biddick (see all)
Comments
comments