As reviewed: Samsung S8+ Maple Gold, 4G LTE, Octo-Core CPU, 4GB RAM, 64GB Storage, 6.1″QHD+ Screen – RRP: $1499
If you're wondering what I'm going to say about the S8 / S8+, I'll give you the summary up front: This is undeniably an amazing phone. It's the best device that Samsung have made that will fit in your pocket, and possibly one of the best phones out there, full stop. It is however, a spectacularly expensive device in an era where $500 phones are more than sufficient for almost every task you can throw at them.
So, from time to time, I manage to convince companies to send me stuff for review. Overwhelmingly, this is for a short period of time. This is no different. I've had the Samsung Galaxy S8+ for a couple of weeks, and I'm going to be sending it back in the next couple of days. I'm annoyed by this as I've become quite attached to it as a device (as you may have gathered from that first sentence). Apart from a couple of minor gripes, and a price point that is difficult to wrap my head around, I can honestly say that this is one of the best phones I think I've ever been able to put my hands on.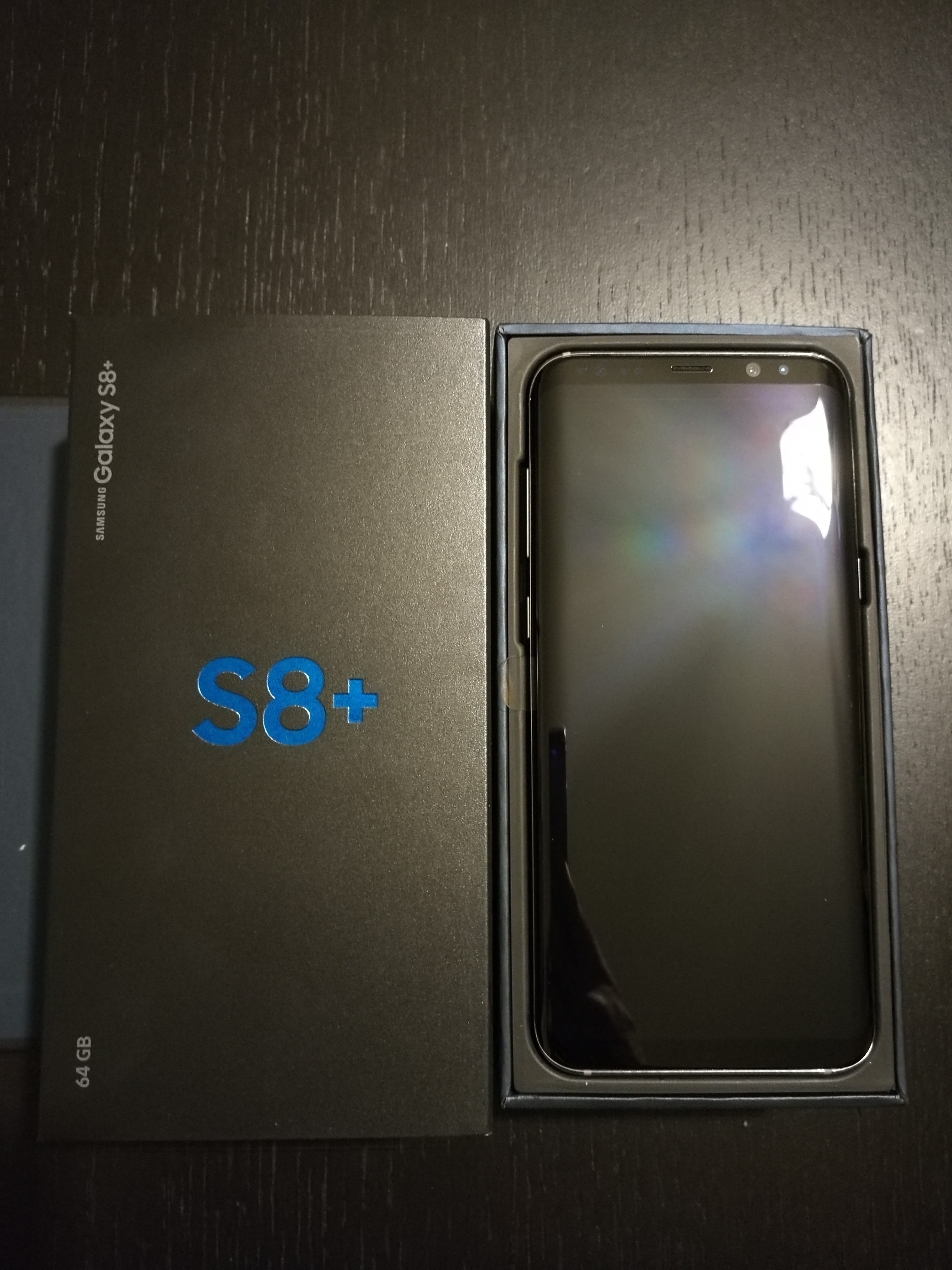 The second you open the box for the S8 / S8+, you can see that it's designed to impress. You're greeted by a stupendously smooth glass surface, with gently curved edges leading to a slim metal frame, and a back cover also covered in glass. A conspicuous absence of buttons on the front takes a moment to register. You'll find the fingerprint sensor on the back of the device, just offset from the camera. I had the S8+, which has a larger screen, and a small critique that I had was that I wasn't able to reach the fingerprint scanner consistently when using a phone like I normally would, as I hold the device around the bottom edge instead of a along the sides. Basically, fingerprints could be problematic for shorter people. Apart from this very minor gripe, everything about the Samsung looks and feels like a flagship ought to, which is to say that it is an incredibly well constructed device.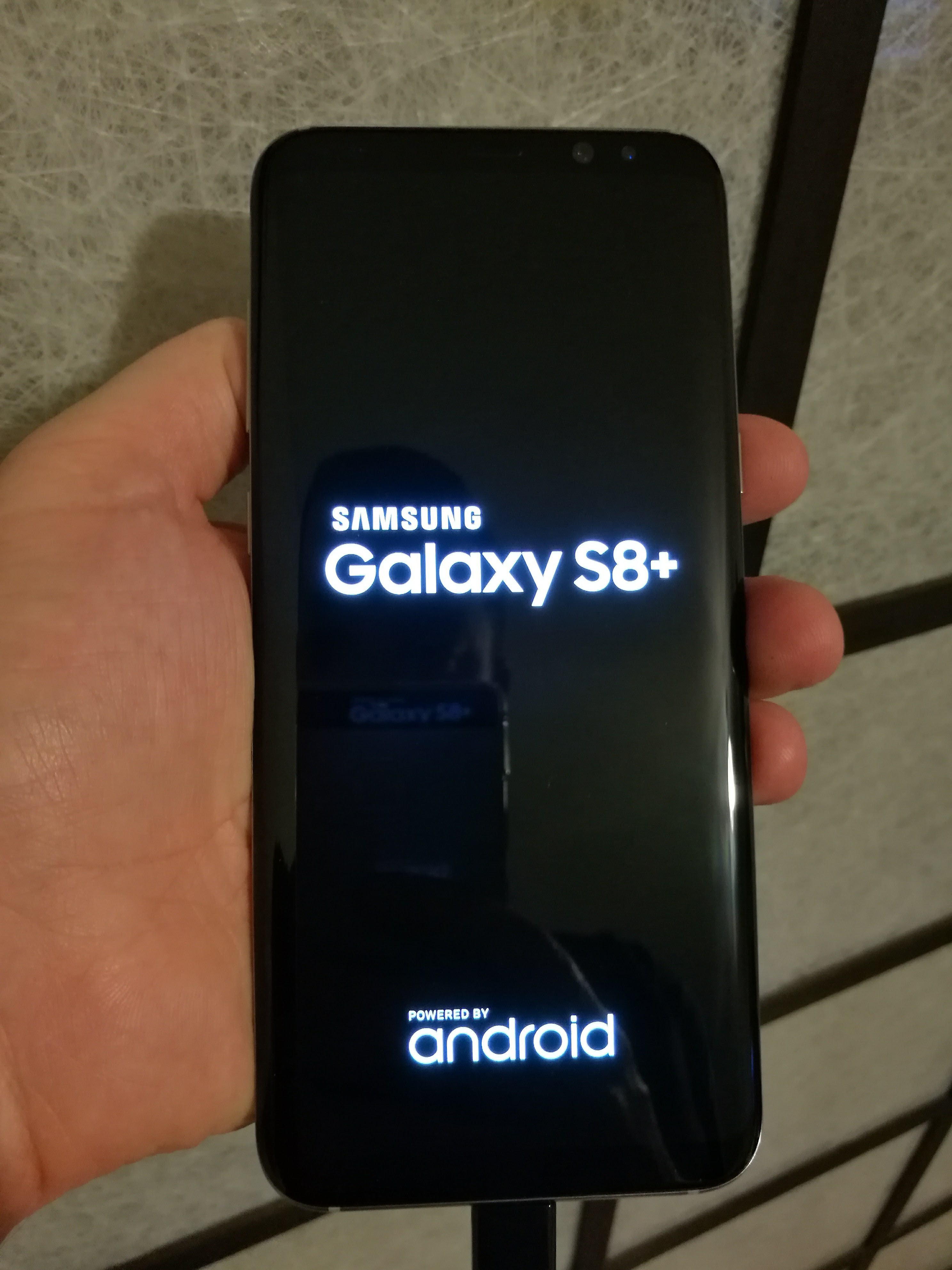 This carries through to powering on the device, where you first get to see the screen in action. The 6.1″ screen boasts a QHD+ resolution of 1440×2960 pixels, and the curved front of the device all but eliminates the bezels around the side of the phone, so it really does look like it's almost all screen when you are looking at it. It's a step up from the previous S7's edge screen, and you'd expect that seeing as this is it's replacement.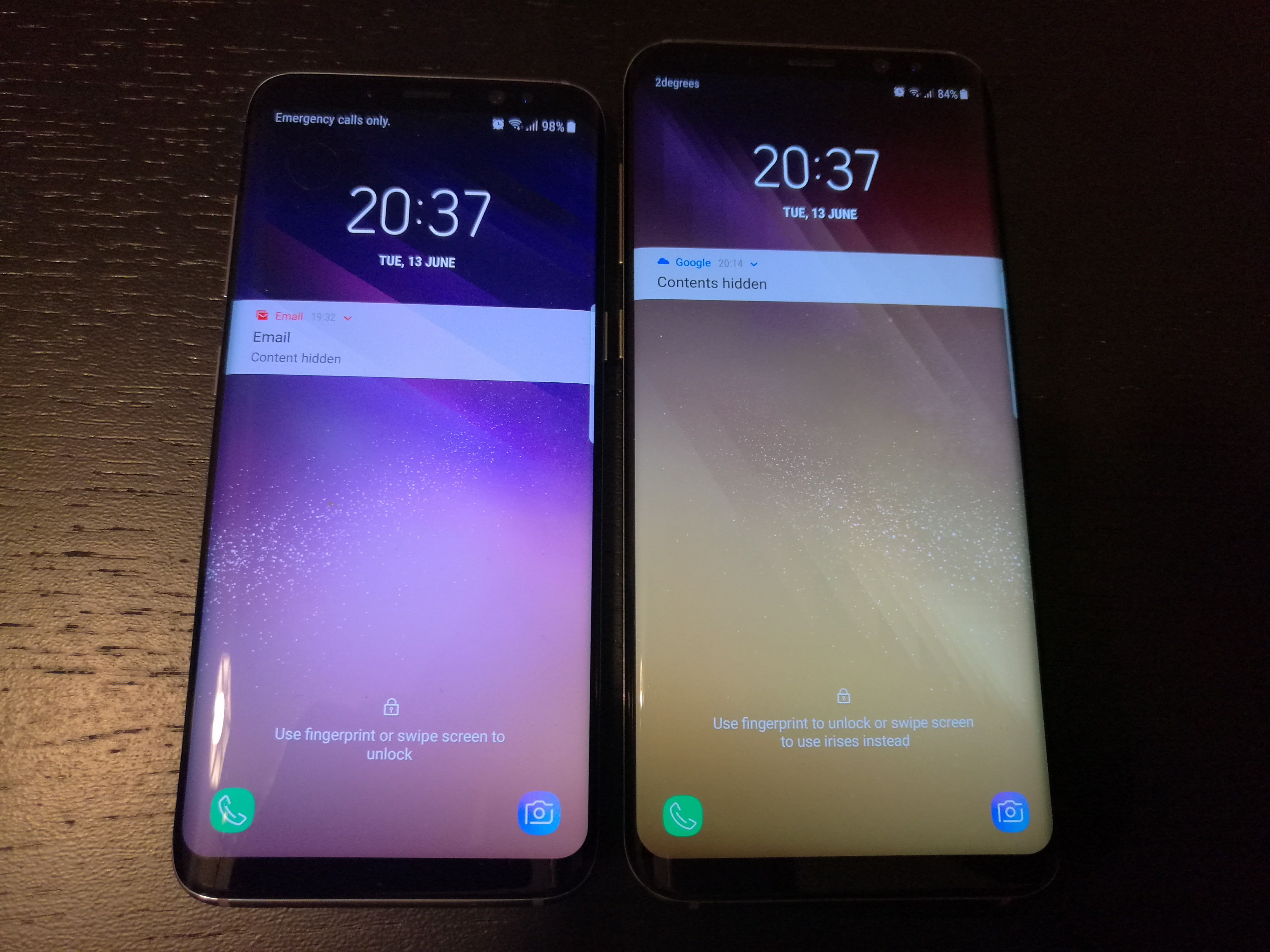 As a day to day device, I found out the following:
– This is one of the most powerful devices on the market. I tested the phone using 3DMark and AnTuTu benchmarks, it sits very comfortably in the upper section of any of the benchmark suites that you care to throw at it, whether it's CPU or GPU based. It's got an octo-core ARM processor with 4GB of RAM, so navigating between screens, opening and running apps are all a breeze. There are no challenging tasks for this phone.
– Despite the size of the S8+, it fits comfortably in your pocket and is easy to use day-to-day. If you're using it one handed, a good swype enabled keyboard makes it a breeze to smash out messages or e-mails.
– Audio has been strongly considered with a tie-in from AKG through the included earbud headphones. They're not bad, and certainly a lot better than any other default offering I've seen before, but they are still no match for a good 3rd party pair of headphones. Internal speaker volume is good, but outside of ringtones and alerts, you're not really going to use it (I hope).
– Bixby is a bit useless. I've not once actually used it for anything, and despite there being a dedicated button to summon it, I've found it to be little more than a mild annoyance as I do sometimes press it instead of the volume down.
– Battery life on the device is impressive. I took it to Armageddon Expo in Wellington and filmed the entire day on it. I managed to get the battery down to 25% but it still did a whole day without having to be topped up. I was surprised that I didn't need to introduce it to my 10k mAH battery pack.
– Generally speaking, the camera is really nice. The video camera has some cool settings, and the capture modes are brilliant for doing some neat effects or filters straight onto your videos. The still camera takes some really nice shots. Auto mode will see you right in most cases, as I did find that trying to focus on specifics let me down a bit on the video capture side of things.
If it sounds like I like this phone a lot, well that's simply because I do. I'm not kidding when I say that it's in a league of its own. But, there's always a catch. For me, this one comes in the form of the price. For the S8+, you'll spend $1,500. Whilst you're buying a lot of phone, that's still a significant chunk of change to be laying down. For me, it makes it a little bit of a harder sell. My other phone is a $600 Huawei Mate 8. It's nowhere near as pretty, or as nice to use, and it sticks out of my pocket a bit, and the UI isn't as nice, but it does do everything that the S8 can do functionality wise. It's just nowhere near as elegant. If I had to choose between the two, it's a no-brainer and I'd be keeping the Samsung. Once you add a price tag, I start to sit down and wonder just how much do I actually need that curved screen?
What's more surprising to me though, is that I still find that I am trying to talk myself into buying one of these. It's just that good.
Score: 9.5 / 10 – Any complaints I have are minor. Apart from a fingerprint scanner that could be better placed, and Bixby not really having a purpose for me, this is about as good a mobile phone as you can get.
– Dave
The following two tabs change content below.
Gaming & Technology Editor
at
The Empire Digital Media Ltd.
Gadget fiend, maker of beer, technology enthusiast, and Dad of three, Dave enjoys trying to protect expensive gadgets from the destructive power of tiny people, and frequently fails.
Comments
comments