It's that time of year, E3 has returned for 2017, now it's time to bring you the round up for each conference. We've been over EA, next up was Xbox. How did they fare?
Xbox One X aka "Project Scorpio"
Microsoft started off with perhaps the one thing that was on the tip of everyone's tongue when you mentioned Xbox, Project Scorpio, the new console they teased at E3 2016, that is to be as powerful as a PC. It was officially named Xbox One X at their conference and will be released on November 7th coming in at a $499 USD price, or otherwise $750 NZD. Now I'm not too sure how that price compares to building a PC, I'll leave that to the guys more nerdier than I. One big thing that the X has going for it is the new game from EA, Anthem.
Assassin's Creed Origins
No surprises here as Assassin's Creed makes it back for another year, this time it's actually kinda different than it has lately been. Set in Ancient Egypt where the Brotherhood first began, you will discover the secrets behind the Great Pyramids, forgotten myths, the last pharaohs, and the origin story of the Assassin's Brotherhood. The gameplay has changed quite a bit, taking a feather out of Far Cry Primal's bird scouting and using hawk for I guess, eagle vision? A level up system, Being able to find and use new weapons and equip them, each with their own stats and abilities. Oh and MIND BENDING ARROWS! Be ready on October 27th.
Releasing on PC, PlayStation and Xbox
Metro Exodus
What game is blending deadly combat and stealth with exploration and survival horror into one? Metro Exodus would be the correct answer, this game looks great, escaping the shattered ruins of Moscow and going on a journey across the continent which has become post-apocalyptic. Tired of the previous Metro games being linear? Here's your knight in shining armour, Metro Exodus will be non-linear open world. Be ready to catch the train, because this game is making its way in 2018.
Releasing on PC, PlayStation and Xbox
Dragon Ball FighterZ
Okay, now this I am very excited for! Take you Marvel vs Capcom and shove it. If you want me to play a fighting game, this will be perhaps the one and only. Taking from the MvC style comes the new Dragon Ball FighterZ and damn does it make Dragon Ball look so much more awesome! It also has that 3v3 style of play. My hype level is over 9000!! Start practicing your Kamehameha because you'll be yelling it in early 2018! KKKAAAAMEEEEEHAAAAAAMEEEEEHAAAAAAAAAA!!!
Releasing on PC, PlayStation and Xbox
Middle-earth: Shadow of War
The sequel to Middle-earth: Shadow of Mordor, Shadow of War has the return of Talion and Celebrimbor, who must go behind enemy lines to forge an army and turn all of Mordor against the Dark Lord, Sauron. This game shows off some cool new gameplay, such as dominating your enemies to become your followers where you begin to attack other fortified enemy bases and awesome new combat mechanics. Start dominating your enemies and prepare to attack your local video game store on October 10th. Just kidding don't do that, that's some criminal act shit.
Releasing on PC, PlayStation and Xbox
Crackdown 3
This surely had the best starting to a trailer so far at E3, Terry Crews does pretty well to bring the hype, set the mood with some badass talk. Terry Crews stars as the character Commander Jaxon, where you shall join him in creating mayhem in this open-world game. I haven't played any of the Crackdown series before, but after Terry Crews, I would love to play Crackdown 3. Step up and throw grenades, cars, oh and you won't be dropping bombs….you'll be drop buildings!! You'll be put to work on November 7th.
Releasing on PC and Xbox
State of Decay 2
Band together to protect yourself and your friends from the undead in State of Decay 2. The Army abandons a refugee camp 18 months after the events of the first game, leaving you and many others behind. Together you can try and prevent the fall of civilization, find survivors and build a community or risk leaving behind others when you may need their help further along. How will you decide? You can redefine what it means to survive. I still find zombie games to be overkill still, but god at this looks like such a good zombie game. Start planning how you'll survive, you have until Autumn 2018.
Releasing on PC and Xbox
CODE VEIN
So one night Dark Souls met this thing called anime, Dark Souls got drunk, figured anime was pretty cute, anime ended up seducing Dark Souls and they ended up having a one night stand resulting in the birth of CODE VEIN. Gameplay was leaked just over a month ago but I'll wait to post that when it's officially released. Despite the look of this game, it's not actually a JRPG as you might think, just your normal RPG from Bandai Namco. Set for a release sometime in 2018, CODE VEIN is set in a future post apocalyptic dystopia with a vampire thematic. This game does look really cool though.
Releasing on PC, PlayStation and Xbox
Sea of Thieves
With some excellent narration this gameplay video of Sea of Thieves was brilliant, I wanted to see more, and to be able to play it as soon as I possibly could. Honestly I think you are best to watch and listen to the gameplay video below because I don't think I can do justice for how this is narrated. It looks a tonne of fun, it sounds like a tonne of fun and I bet that I'll be right. Rally your crew for early 2018 and get looting, or you'll get left behind for the skeletons.
Releasing on PC and Xbox
Forza Motorsport 7
Not quite as beautiful as the Forza Horizon 3 trailer was, but still just as stunning. Get the correct tech for this game and you can enjoy gorgeous graphics at 60fps and true 4K resolution in HDR. This will be speeding into the stores on October 3rd on Xbox One and PC then again on November 7th for the Xbox One X.
Releasing on PC and Xbox
Honourable mentions
PlayerUnknown's Battlegrounds, ARK: Survival Evolved, Path of Exile and 30 other ID games coming to Xbox
Life is Strange: Before the Storm (Three episode prequel game)- PC, PlayStation and Xbox
Ori And the Will of Wisps – PC and Xbox
Super Lucky's Tale – Xbox
Tacoma – Xbox One X
Xbox has done pretty well this year, much better than the last couple of years.
Who will have the better conference? Find out in a few days.
The following two tabs change content below.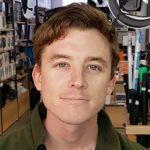 Empire gamer, 2IC Tech Cave dweller, esports fanatic and part time movie goer/reviewer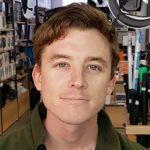 Latest posts by Hayden Biddick (see all)
Comments
comments