Hey team
Full Disclosure BS, This was sent to us for the purpose of Review by Samsung.
So in the vain of quality consumer advice, and something different to play with, I'm taking a look at the Samsung A8 – a more affordable smartphone from tech giants Samsung.
So first things first, Pricing – the new S9 / S9+ kick off at $1400 upto $1600 respectively, that's no small amount of money for something you might use for 2 years max, Samsung have the A range which claim quality performance and hardware for a much reduced purchase price.
The A8 retails for $799 but given its not a flagship you can get get some great deals on plans given its half the price of the S9+
But is it half the phone?
I was actually a bit concered how much I was going to be limited stepping down and porting over all my apps etc and having this as a daily driver, but I was actually really surprised to find that it handled most everything pretty well. The processor is 2.2GHz, 1.6GHz combo which handled multi tasking well, the 5.6inch display is great to view. Also it's worth noting the display on these are not the " edge" wrap around which I at first didn't like but have become used to; many people I've spoken to still aren't a fan, so that option is there.
It's got a 3000mah battery which is the same as the S8? I believe – so that's plenty of power there to keep you going all day and then some. It also gets it's power by way of a USB Type – C connection, so if you're upto to date with your devices that shouldn't be an issue.
You'l find a 3.5mm headphone jack next to the USB port and a SIM / SD tray at the top. with a dual lens selfie camera, the front camera has been tuned for low light ( which I haven't tested but I'm sure its better than it used to be given how far the other models have come)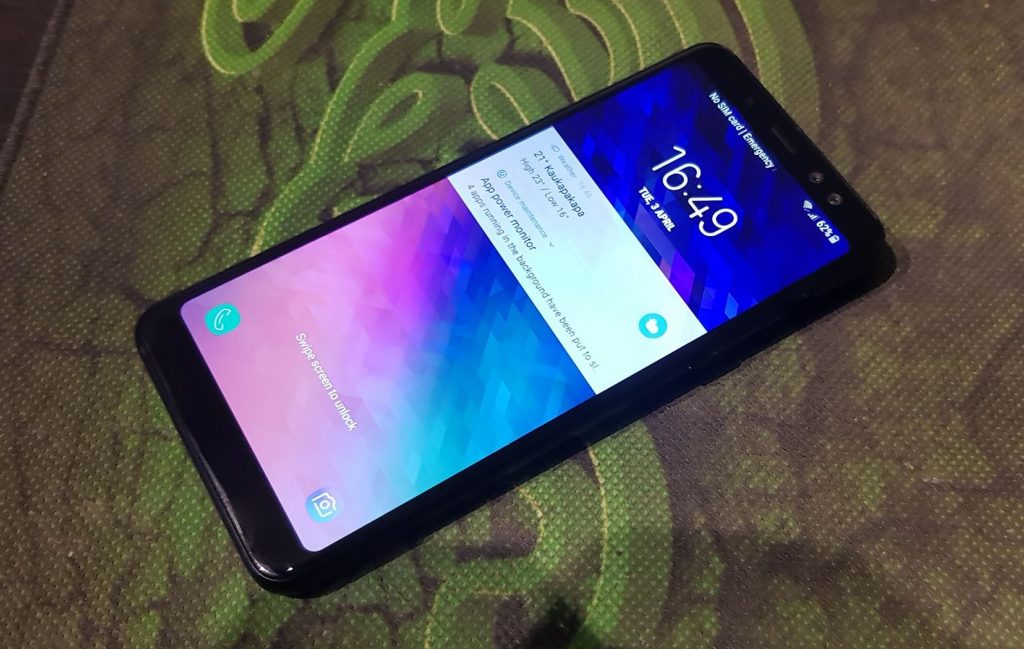 At this point I'm starting to question if I even need an S model phone? this A series hasn't let me down or slowed me down yet? Why do we need to spend twice as much for the same job? well, You get what you pay for in some instances, for example the S9+ camera as previously reviewed is amazing, and being a flagship model gets all the new tech and innovation first then it will trickle down to the more affordable phones. As I said in that review the camera sold me on that phone and that's not to say the camera on the A8 is bad at all, in fact its really good but its not as good. Which considering you're only paying about half as much, somethings gota give.
Here's some examples.
A8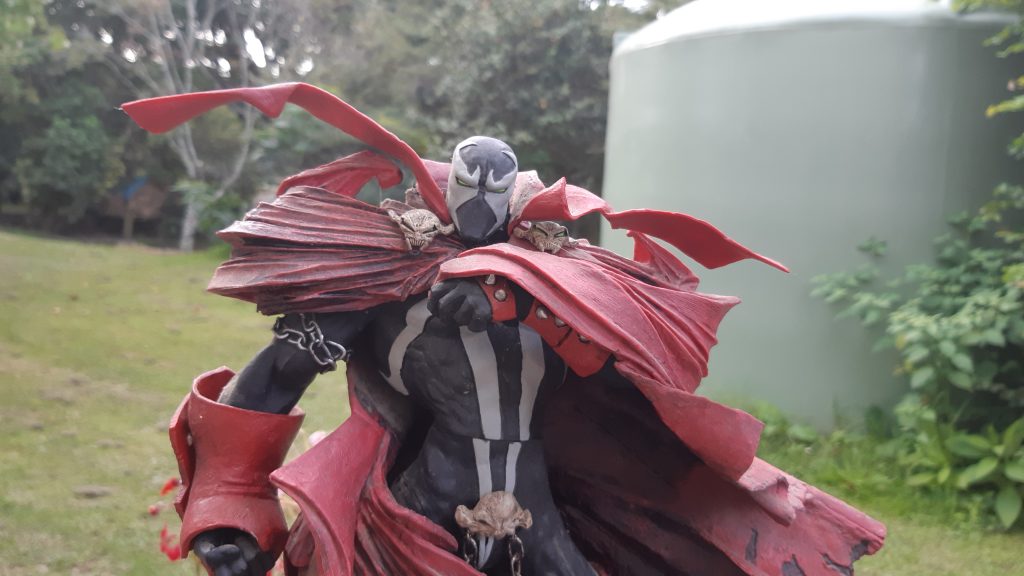 Vs the S8+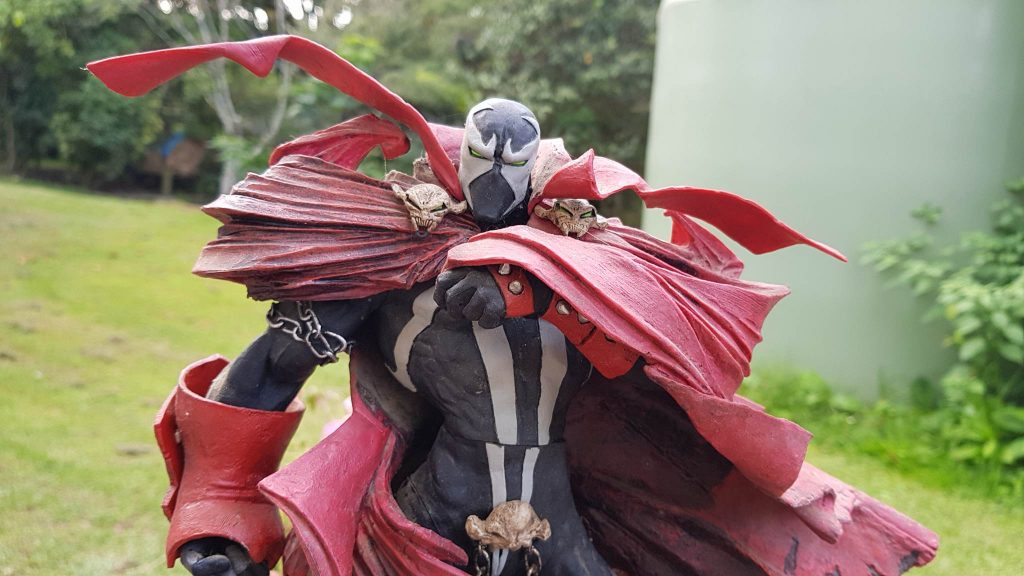 So you can see the difference from those, sure you could play around with the A8 image and get it to pop more. This is where I realize I would spend the money on the S9/+ For me personally given what we do I like having a great camera built right into my device its something I've grown to not compromise on. However for Average Joe user who's just getting fun snaps of friends and adventures it'l be more than enough for social media – perhaps not instagram if you're really pedantic which I am.
In terms of functionality, its got most everything you're gona want, it'l run all the apps and app based games and be a great little content consumption device. It's got a couple neat features like being able to filter word and personal text messages. NFC so you can set up your banking app to work like a paywave – less to carry around in your pockets in this ever increasing cashless world, personally I'm not a fan of Paywave so it's not something I'd use but hey.. it can do it so.. neat. IP68 waterproof, so if you drop your phone in your beer or get thrown in a jelly wrestling pool, it's not the end of the world your phone will be fine. It's claiming " works when wet ", when I stopped giggling at that I ran it under the tap and as expected the touch screen isn't 100% but if you were really game you'd be able to take an underwater picture with it.
Checking 2 Degrees, you can get this phone from $21.38 p/w on a plan
So if you don't need the big camera and don't push your phone to its limits of power on the regular, there's no reason this shouldn't do the job, If you were moving sideways from an S7 you might even notice a slight bump in performance. Overall I'd say this is a good phone with a lot of bang for the buck in the landscape of mobile phones these days. Plenty of power and performance for most people, but personally for me I'd not be satisfied having used the S8+ for the last 2 years and now moving onto the S9+ , I've seen how green the grass can get.
Any questions by all means use the comment section below
– Nick
The following two tabs change content below.
Empire motoring Journalist, BMX Rider, Yoga Doer and Burger aficionado. Always down for a laugh and or good food!
Comments
comments