Hey Team,
It's actually been a minute since we did a Cellphone review, the last was the Samsung note10+ which has since been my daily driver and we will be in some circumstances comparing this Galaxy S20 Ultra with.

So first lets look at the Specs.
Price: $2199.00 – ( via Noel Leeming at time of review) optional damage protection cover 1year $329.99 ( probably worth it)
Dimensions: 167 x 76 x 8.8 mm (6.57 x 2.99 x 0.35 in)
Weight: 221 g (7.80 oz)
Screen: 6.9-inch, HDR10+, 120Hz,1440 x 3200 pixels, 20:9 ratio
CPU: Exynos 990 / Qualcomm SM8250 Snapdragon 865
GPU: Adreno 650
RAM: 12GB/16GB
Storage: 128GB/512GB
Rear cameras: 108MP, 48MP, 12MP, ToF
Front cameras: 40MP, PDAF
Battery: 5,000mAh
OS: Android 10.0, One UI 2.0
5G: Yes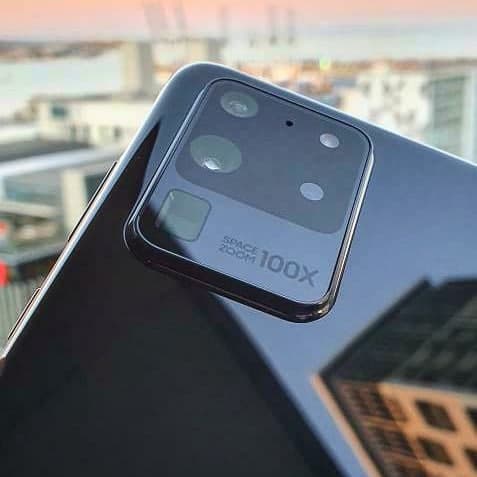 Now on Paper this seems to be the final nail in the Iphone coffin in the never ending war between IoS and Android. For the most part this is one of, if not the best phone I've reviewed to date. But it should be shouldn't it? – What I mean by that is, its the latest and greatest boasting more features and better specs so it should be pretty amazing?
Now as I say, for the most part this phone is every bit as good to use as it Samsung would have you think in the marketing. But marketing is by nature only going to give you a skim of the highlights and I actually said in VLOG 73 There is more to it when it comes to the Camera which I will focus a lot of my review on as it's the thing they are pushing the most.
Existing Samsung users will be very familiar with the Feel of the system and its operation. The lock button has switched sides again, not sure why they did this but switching back and forth with my Note10+ it was often missed.
In terms of size its " about the same " as the Note10+ , perhaps just a little bit Thicc – and the Camera cluster is certainly larger, which in the pocket isn't really noticeable – I would suggest getting a case for it – I've got the rugged " stand up" case from Samsung on my Note, which I don't really recommend for the stand up / kick out leg feature. The legs wear out and eventually wont stay on the pins before too long but the case itself has seemed to provide some decent protection so far.
The UI and Programs feel very snappy even compared to the Note which in theory is a step older but up the food chain, its very smooth to scroll through and the high refresh rate of the new display makes scrolling through text seem buttery smooth – App switching is again very snappy and it just feels new and instant. Gaming as expected for the most part is fast and pretty even with very demanding games like CarX Drift which it did have a few issues with crashing but I had the exact same thing with the Note and it will be a minor fix that will be updated very soon I'm sure – they are only a small studio but they make a great game.
Battery life is subjective, if you have all the highest settings enabled like the crazy high refresh rate that's going to effect your battery life – With modest settings This phone will easily last the day with its 5kmAH battery – and even live on standby with minimal use for Days. But this is the thing with new tech. All those fancy pants new features and better specs come at the cost of battery life, so a bigger battery wont exactly translate to a longer life per charge. I haven't used this " heavily" in a day to be fair given we've been on lock-down but using it much as I would with my note I'd say its fairly " same same" which is to say You should see after a full day (10am – 1am) of Dm's, Social scrolling and picture taking, leave you with between 50 and 40% battery remaining – and it seems to only drain 3-4% overnight with notifications turned on – of which I get a lot ( yes I am popular)
For the most part this phone is far more than most people need, even me.
My demands from my smart phone are fairly simple. I want the best camera in my pocket I can have. All day and then some battery, snappy OS for multi tasking and decent processing for games and photo-editing in phone.
The S20 Ultra does this without breaking a sweat. Which makes it hard to justify the spend of $2200 for effectively only the Camera that I would covet over my note10+ being far superior.
You do not need an S20 ultra for Facebook, snapchat and Instagram. If like many others out there its a communication device and a content capture device, shop further down the food chain and you'll still be getting an upgraded experience over anything you might have in your pocket now. But, Is it much of an upgrade? I've found that I often say that when comparing a phone to its predecessor that it isn't " that much" of an upgrade. Well, for the most part that is the case here too. It's certainly better than what I have but is it $2200 better? well only you can be the judge of that.
Given what we do here I will often be wanting to have the latest and greatest but in this case I won't be making the spend – The note10+ is that good and to me personally, its not worth $2200 for what is a better camera and a snappy experience.
but the Camera – I first have some gripes.
It's marketed as a 108 megapixel and 8k Camera. Well, its not. It is but , its not…
Basically, there is a lot of Digital guesswork going on. The cameras sensor I'm assuming is the same as the one in note so around 20 mega pixels. Then the phone will guess whats going on between those pixels to give a more detailed image or video – Which to it's credit, it does a pretty damn good job of. Keep in mind a true 100 mega pixel camera will run you well into the tens of thousands of Dollars, an example would be the Fuji GFX100 which body only is $16,895.00 so easily a $20k Camera.
Now while I don't have a problem with digital up-scaling I do think that some people won't understand this and just think their phone is capturing 5 times the information of their friends phone. It's not. It's getting the same amount ( maybe a bit more) and then guessing the rest. So I guess its more the marketing around it that I have a problem with more than the camera itself. There are a lot of big claims and numbers that when put into practice can fall short of expectations. For example the 100x Zoom. This again is doing a lot of digital guess work which yields less than desirable results.
Here's an example of the same photo from the same spot zoomed in – and this is also why I turn off all digital zoom on all of my cameras, to avoid this.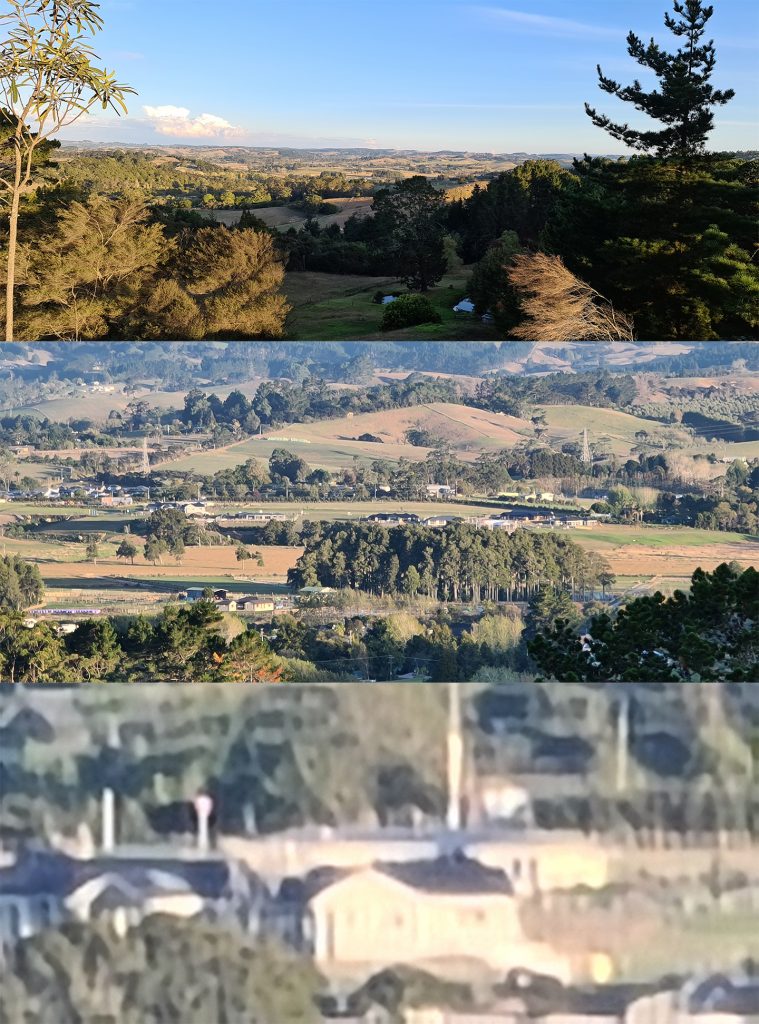 That said, one of the 5 lenses in the cluster is a 10x optical zoom over the standard, which is very welcome and crystal clear.
The 108mp images do come out nice, here's an example where I took a photo and the cropped in with lightroom to show how much detail is retained when zooming in or cropping images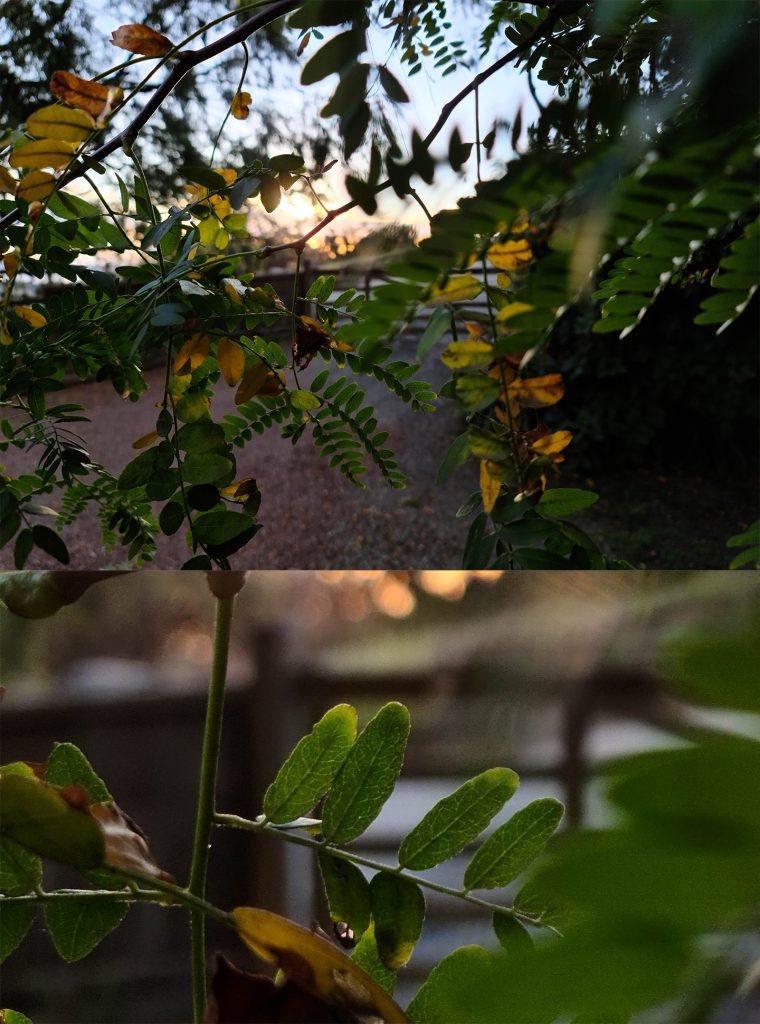 Now that is an impressive amount of detail but it's not without its drawbacks. This image when taken was too big for Facebook messenger. Now I can send RAW sony images over messenger with no issue so what you might find yourself doing is editing the photo in something like SnapSeed and then lowering the resolution before you can send it – This wasn't an issue outside of that mode. So there is a trade off. If I was taking something for Instagram that I knew was going to be a product photo or a thumbnail for something I would take the extra steps and use the 108mp but for the most part the normal camera is so good you don't really need to.
So in short, its amazing but it has its drawbacks.
There are a lot of features that come with the camera that I don't really think I'd ever use. like this one mode where you can engage all of the cameras at one doing multiple things so you can choose the best one for the moment. It's not hard to use and can give some cool results that you might have not thought about capturing youself. I wouldn't think this is something I'd use often, much like the built in filters with Live Focus or the AR Emoji.
So to summarize, marketing aside it is one of the best cameras out there. a hell of a handset but it comes at a premium price for a premium piece of kit. let me know if you buy one.
Photocredit for Cover Image to @jimmystebbing
The following two tabs change content below.
Empire motoring Journalist, Vlogger and general larakin. Pro food and lifting heavy things.
Comments
comments