What's up everybody! I'm always interested to see new rifles and this one in particular caught my eye.
I stumbled across this gem and I think it looks pretty awesome.
At $2,793.03 NZD it's right up there with Sako in regards to price and I'm not even sure if anyone will be importing them, but still worth a geez.
I would definitely consider a rifle like this for alpine hunting down in the South Island. The folding stock would make it awesome for strapping to the side of your pack without it being in the way.
The 6.5 Creedmoor with an 18 inch barrel is 6.8 lbs (3.08 kg) and the .308 with the 16 inch barrel is only 6.5 lbs (2.94 kg)
Now, the new gun laws here in NZ are confusing and still being hashed out, but from what I can tell, this rifle would be legal here due to being bolt action. I'm not sure if it contains any parts that are deemed "integral to a prohibited firearm."

I'm a fan..
What do you guys think?
The following two tabs change content below.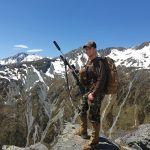 If it's outdoors, it's likely that I'll enjoy doing it.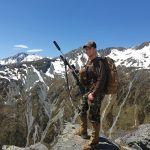 Comments
comments