On March 30th we were invited to the Samsung New Zealand Galaxy S8 'Unbox Your Phone' event, held at The Sugar Club in Auckland.
Samsung New Zealand earlier that day had introduced the world to the Galaxy S8 and S8+ smartphones. This was our opportunity to get an early hands on before their launch on 5th May.
The Galaxy S8 builds on Samsung's heritage of creating stunning designs and functional devices. Available in 5.8-inch Galaxy S8 and 6.2-inch Galaxy S8+, the bezel-less design form a smooth, continuous surface with no buttons or harsh angles.
This bezel-less design was an incredibly immersive viewing experience.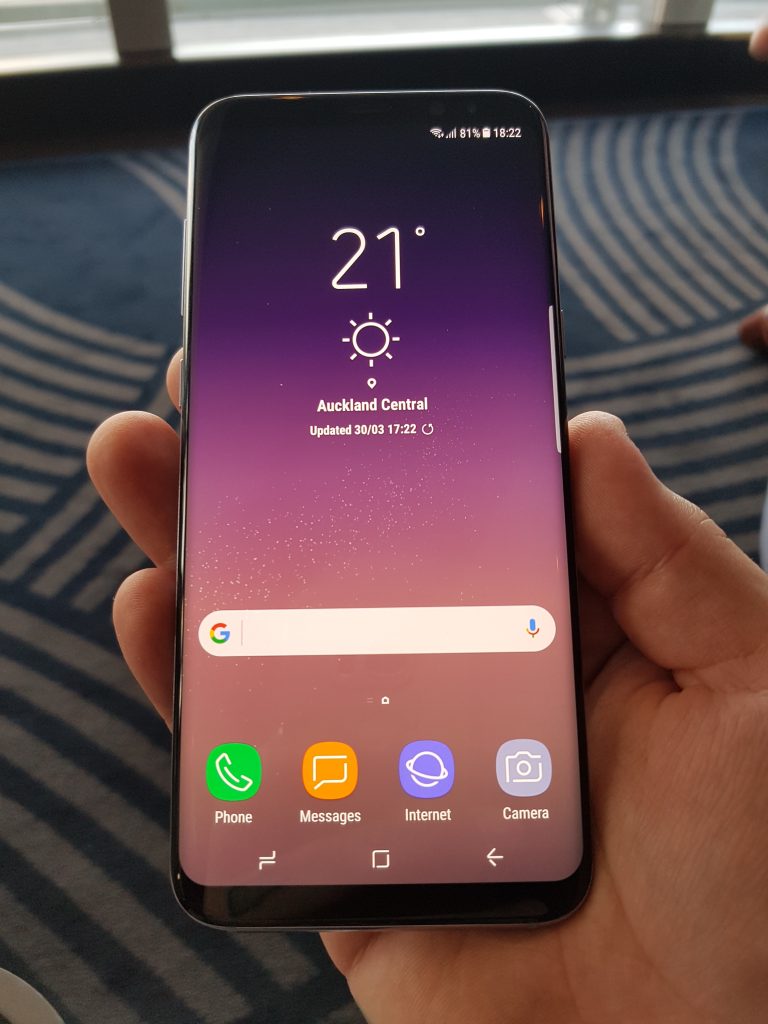 By removing the side bezels, physical front buttons and wasted space, Samsung have managed to increase the screen size dramatically. Despite a 0.7 increase in screen size, the S8 is only slightly taller than the S7.
The Galaxy S8 features:
8MP F1.7 Smart Autofocus front camera
12MP F1.7 Dual Pixel Rear Camera
Water resistance to a maximum depth of 1.5m for up to 30 minutes
MicroSD support up to 256GB
Wireless charging capabilities
The S8 and S8+ will be offered in a rich colour palette including Midnight Black, Orchid Grey and Maple Gold.
Two other devices caught my eye at this event; the newly designed Gear VR controller and the DeX.
The Gear VR controller pairs with the Gear VR to provide motion control via the in built accelerometer.
The device communicates with the Gear VR via bluetooth.
I experienced a wave based shooter where the Gear VR controller was my pistol. This ensured a much more immersive experience than a standard gaming controller.
The Gear VR motion controller is a much needed addition to the Gear VR platform and as a VR enthusiast, I am looking forward to using this more.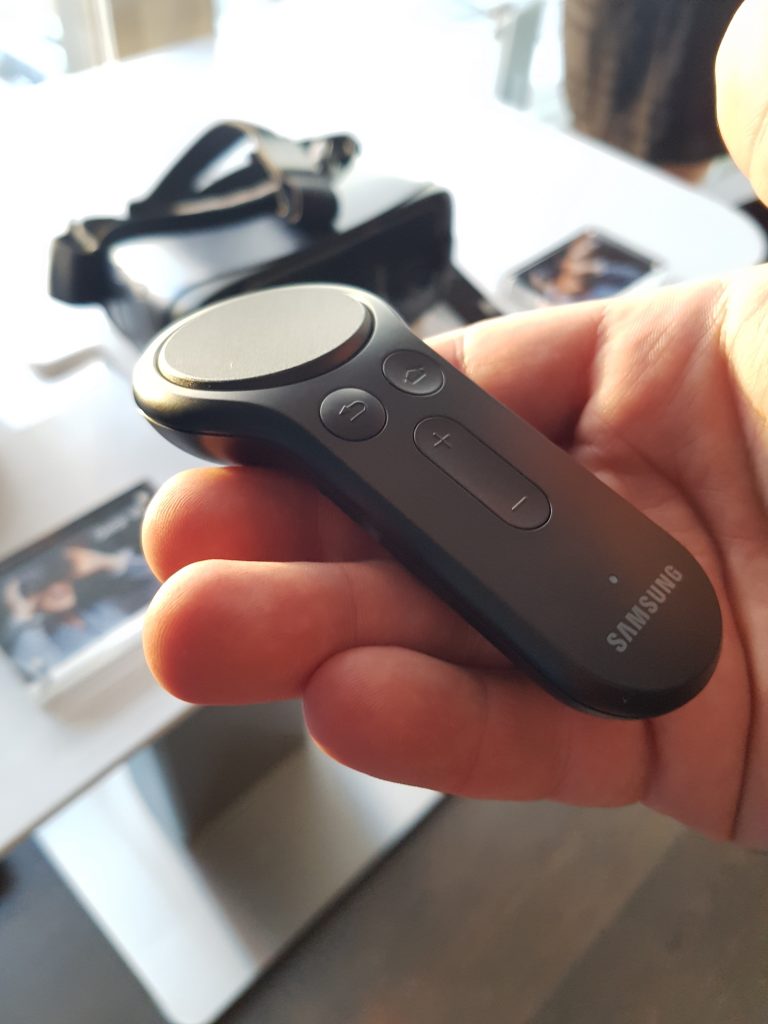 The Samsung Dex is a docking station for the Samsung S7, which provides an Android-based desktop like experience that enables users to seamlessly access apps, edit documents, browse the web and other desktop computer functionality.
For mobile professionals that require access to Windows OS based applications, Samsung DeX also allows users to removely and securely access virtual desktops through partner solutions including Citrix, VMware and Amazon Web Services.
Given that the S8 is more powerful than laptops of just a few years ago, this is an incredibly impressive mobile computing solution for mobile professionals.
The DeX Station provides two USB 2.0 ports, USB type-C power-in and a cooling fan.
The following two tabs change content below.
Latest posts by Ross McDougall (see all)
Comments
comments