It's that time of year again, the DotA 2 Championship aka The International 2017, is upon us AND I AM SO FUCKING HYPED!!!!! AAAHHHH SOMEBODY HOLD ME BACK!!!
If you didn't already know by now that I god damn love Esports, well you should do now, especially when it comes to DotA 2. The International 2017 (TI7) is the seventh annual edition of The International, an world championship Esports tournament for the game DotA 2 (Defense of the Ancients) which is hosted by video game developing company, Valve Corporation. The event will be taking place in the United States, at Seattle's KeyArena from the 3rd of August NZST until the grand final on the 12th of August NZST.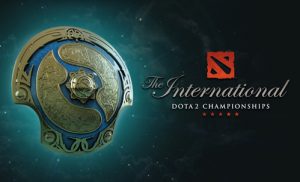 TI7 consists of 18 teams split into two groups of 9, each team faces each other once in a best of 2 series. Win both games = 2 points, win 1 game lost the other = 1 point, lose both games = 0 points. At the end of group stage, the team at the bottom of each table is eliminated, and the rest of the teams move into the main event. The top 4 teams in each table advance to the upper bracket, while the bottom 4 in each table move into the lower bracket and must play a best of one to advance further.
Group A Teams: Evil Geniuses (USA), Team Liquid (Europe), Team Secret (Europe), Team Empire (Russia), LGD-Gaming (China), TNC Pro Team (Philippines), FNATIC (Malaysia), InFamous (Peru), iG.Vitality (China)
Group B Teams: Invictus Gaming (China), Virtus Pro (Russia), OG (International), Newbee (China), Cloud9 (International), Execration (Philippines), HellRaisers (Europe), LGD.Forever Young (China), Digital Chaos (USA)
MONEY MONEY MONEY MONEY MOOONNEEEYYY!!! So The International and large prize pools go hand in hand with each other. The top 3 Esports prize pools, excluding TI7, are from the last 3 DotA 2 Internationals. 
The International 2014 – $10,931,103.00
The International 2015 – $18,429,613.05
The International 2016 – $20,770,640.00
The International 2017 has now surpassed $23,422,557. A lot of it coming from Battle Pass sales that gamers purchase to gain access to numerous quests, achievements, and earn rewards as they level it up which can be done by completing quests and achievements.
Otherwise you can purchase levels, and if you're made of money and manage to get to Level 1000 you can get a small replica of the Aegis of the Immortal, the trophy given to the winning team of TI. Surpassing Level 2000 gets you a small replica Roshan statue, Roshan being a boss-like NPC that you can kill to gain a temporary second life for your hero in a game of DotA 2.
TEN TEN TEN TWENTIES AND THEM FIFTIES B***H!!
What's winning some blue shield if it don't come with some $$$$ though? Just a hunk of metal that shows you're good at a video game….and you're still poor. TI5 showed us what winning $5 million for your team felt like when Evil Geniuses won the Grand Final. TI7 will now show us what winning $10 million for your team will feel like. Yes, that's right, 1st place gets over $10 GOD DAMN MILLION DOLLARS.
Superbowl Ring? Nah, gimme one of them TI Rings. Just like winning the Superbowl in the NFL, The International winners will receive championship rings. Here's a preview of the last years winners, Wings Gaming, rings. That would leave a good imprint on someone when they say you're shit at DotA.
Sad his team couldn't qualify for The International 2017
– Hayden
The following two tabs change content below.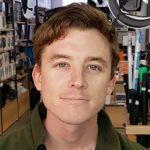 Empire gamer, 2IC Tech Cave dweller, esports fanatic and part time movie goer/reviewer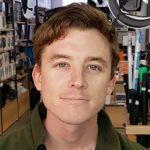 Latest posts by Hayden Biddick (see all)
Comments
comments