Stuck In Lockdown
As you all know Covid-19 has closed many international borders and left many people locked in countries that are not their own, to their liking or disliking.
Our little country of New Zealand was no exception. It was said that many rich folk had made their way here to lay wait until the whole ordeal was over after a few months.
Well it's been what? 6-7 months? So many of those people that came over, haven't been able to leave and were able to work remotely are now considered New Zealand tax residents. Welcome to the 183 day rule.
One of those rich folk happen to be the lord and savior of all PC gamers. Gabe Newell.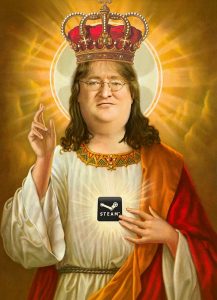 Even if you don't play games, you have probably seen him recently on NZ television or heard of his planned event to be hosted in Auckland "We Love Aotearoa"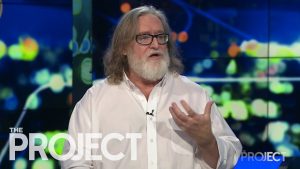 The Meeting
As many high executives or highly positioned people do when working remotely, they have online meetings via Zoom.
One that happened today (19/10/2020) was between, Gabe Newell, Geoff Keighley, a video game journalist and The Game Awards exec. producer and host, Phil Spencer, who is the current executive vice-president of Gaming at Microsoft. Along with two others Trent Baker and Mohan Goel, neither of which I could figure out who they were.
So it was a quite a big interesting meeting to even have Gabe, Geoff and Phil all there.
Quite the call today….. pic.twitter.com/SEpIIPdbRC

— Geoff Keighley (@geoffkeighley) October 18, 2020
What Came From The Meeting?!
Well the information that has come from the meeting has been restricted. The call has been recorded but it's basically under NDA.
The one thing that really did pique my interest was Gabe talking about moving his game development company, Valve, and other studios to New Zealand!
To quote Gabe "Because I've been going on a pro-New Zealand campaign lately, I'm probably going to be meeting with the Prime Minister and one of the positions I'm going to be arguing for is that given that there is something super valuable created here in New Zealand due to the hard work of the population of New Zealand, there is likely a large want to temporarily relocate production teams into the country"
Gabe then goes on to talk about how working from home has hindered the work of the game dev teams, "We haven't come up with anything clever. We've just been living with depressed productivity this entire period. We would definitely be working faster if we were back in the office together, with each other".
We could be looking at a Valve office in New Zealand, most likely temporarily, but hell there could even be a chance for a small permanent office. This would be great for the game development industry here in New Zealand. We already have Grinding Gear Games up in Auckland and Rocketwerkz with an office in Auckland and Dunedin. What a boost this could bring to our small country!
Big thanks to Valve News Network for providing this information in his video.
If you want to learn more about the meeting. Please go watch his video.
– Hayden
The following two tabs change content below.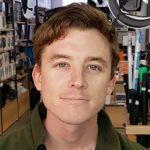 Empire gamer, 2IC Tech Cave dweller, esports fanatic and part time movie goer/reviewer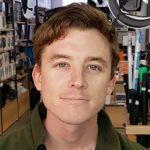 Latest posts by Hayden Biddick (see all)
Comments
comments