Hey team!
So ya'l know we like fried chicken, and just the other day we saw a facebook ad for a new place that had a many types of fried chicken platter AND Videogames,
The place is called Arcade which is on the main drag of Kingsland, and if you've been with us a while its the exact same building that used to be Al's Deli…
So, to the basics
Arcade being in Kingsland parking is limited, there is a small carpark by the train station but, you might want to avoid peak times..
The place itself is super cool, retro arcade machines line the walls, the outside seating is pallets and the tables are 44 gallon drums so needless to say I was into it, Staff we're super chill. Seems like just a couple of younger guys having a crack at doing their own thing and take it or leave it kinda attitude. The menu is fairly diverse from asian to bbq ribs, seems like Asian cusine is somewhat the backbone of the place but we were there for the fried chicken!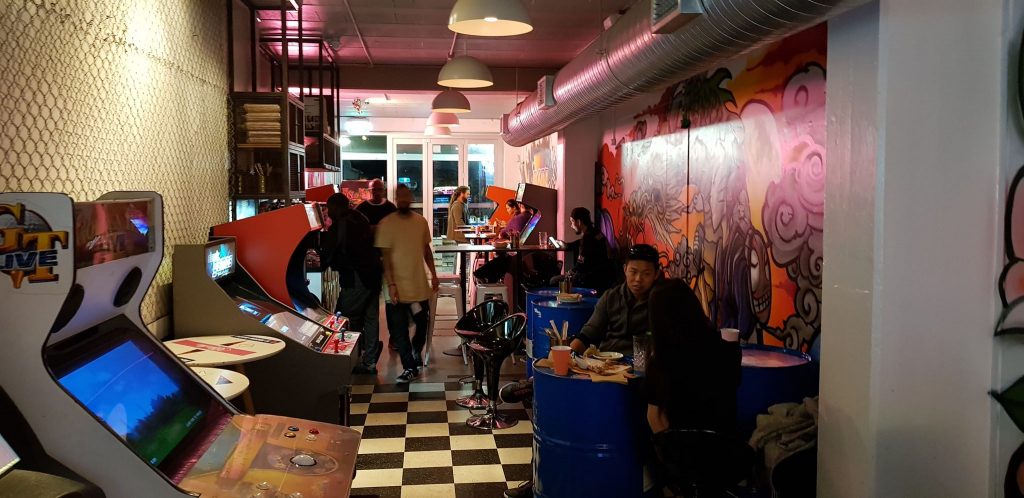 We wern't sure if we were getting company ( Ezi ) so we didn't order burgers, which we're now going to have to go back and do, but we ordered some loaded fries and the Fried chicken platter.
Basically the platter brings you one of each of their5 styles of fried chicken, you can either choose wings or boneless, we went with boneless to share.
All of the flavours were good, mostly they were either traditional or asian BBQ sauce ish – however one was a bit more spicey with a huge amount of lemon zest which woke up the taste buds for sure.
The loaded fries are enough to share, might be a tall order to have one to yourself but I'm sure if you wanted to you could do it.
With a couple of drinks it was about $40 all up, so not bad for 2 people, we both were well fed for the money. so overall the food I'd give a respectable 8/10 – its not the best fried chicken out there but its a solidly acceptable example but, there's a but..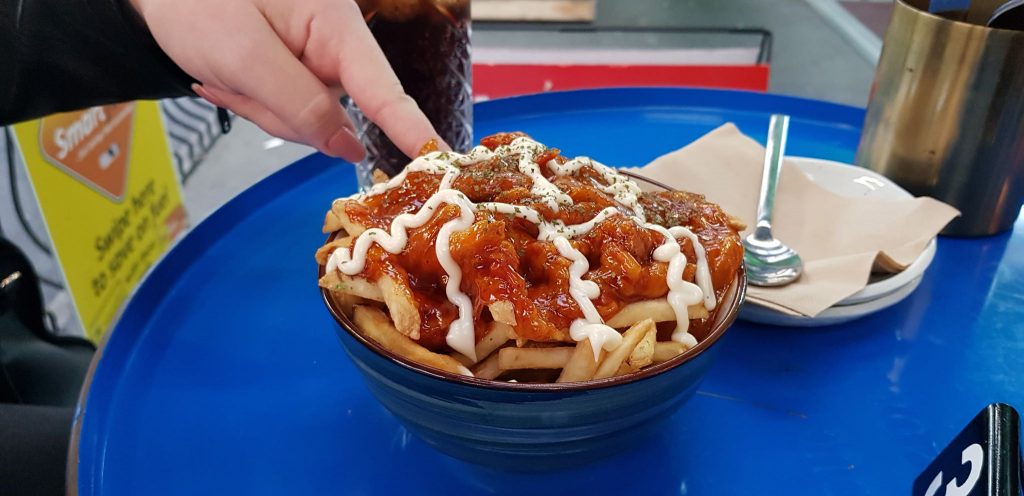 This place is more than that, I feel like even if the food was 6/10 I'd still want to go and hang out there, with the chill vibe and social atmosphere it does seem like if you're a local and you dont fancy going to some of the wanky bars or other places to eat, you just want to rock up in shorts and jandals, have a good feed with friends and smash out some classic video games this is an epic spot to do that. Again with the staff being super cool and chatty, the place being very welcoming to those that aren't in suits with carrots up their asses this is a great place to unwind or try to beat the sentinel on X-men vs Street Fighter, which I almost did but I was being distracted, those of you on our instagram stories know what I mean..
So yeah, great spot, perhaps more a regular for locals, but a great place to visit all the same.. I'd totally reccomend this place and we will be going again to try more of the menu before too long
The following two tabs change content below.
Empire motoring Journalist, BMX Rider, Yoga Doer and Burger aficionado. Always down for a laugh and or good food!
Comments
comments