Now that we are out of complete lockdown, most of us hunters have managed to get out for a hunt. I managed to get out and it was a much needed breathe of fresh air (video coming soon).
The team at MTNGear NZ sent me some awesome gear to try out on my recent trip and I've been quite happy with it. Remember team that we don't get paid to do these reviews, so you can be assured that this is my honest opinion.
Many of you know that I use a Tikka T3 lite chambered in .270 as my main hunting rifle, so when I saw these replacement bolt handles pop up on Instagram, I was pretty keen to get my hands on one.
There are a couple of styles available, but MTNGear sent me the tactical style handle. Because these are made of titanium, obviously the first thing I did was weigh the thing.
Nothing more needs to be said about that…
I took it hunting with me and the only thing I could fault was that being the tactical handle, it was a little intrusive in terms of it catching on the scrub. The tactical style would be better suited for a mountain or long-range rifle. The more traditional "tikka" shapes would be better suited on a bush rifle.
Moving on to the muzzle brake. If you have followed me for a while, you will know that I always use a DPT suppressor due to my damaged hearing so, personally a brake is not for me. However, I was keen as a bean to give it a try.
You can see my test of it in my video that will be posted in a couple of days, but heare is the video from MTNGear
The video speaks for itself, but I too was very surprised with how much it reduced the recoil of my .270. It was a noticeably better than my suppressor however, very loud and tends to spit a bit of debris from the ground into your face.
Lastly, I was sent some titanium cookware. I am always on the lookout for better gear, so this stuff really suited me. The light weight titanium cup is the perfect size for a coffee and has helpful fluid measurement marks stamped on the side.
The long handled spork is the perfect length for getting down into those meal pouched without getting food on your hands.
Now that we seem to be out of the worst of the pandemic. It has come to light that a lot of small businesses here in NZ are struggling. I generally find that a lot of NZ made products can be very expensive however, due to the cost of manufacturing in our small country. The products from MTNGear NZ are very well priced in my opinion with the bolt handles starting at $80 and the muzzle brakes being $200. Bear in mind however that because these parts are 3D printed, they do not have a smooth finish. The muzzle brake in particular is quite rough although, this does not affect it's performance.
Hope everyone is staying safe out there, and good luck on the ducks today!
The following two tabs change content below.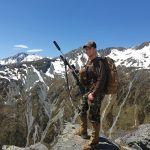 If it's outdoors, it's likely that I'll enjoy doing it.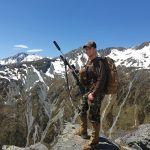 Comments
comments