It's that time of year, E3 has returned for 2017, it has has begun and now it's time to bring you the daily round up. Many people I know are all over in Los Angeles experiencing this event, so I write this with tears hitting my keyboard and jealousy acting as my fuel. So here's what went down at EA's conference at E3.
Anthem
The most appeasing piece of bait EA has put in the ocean of gamers is Anthem, a game that seems to mirror Destiny or at least try to show how Destiny should have been done. A shared-world action-RPG game with monsters roaming and enemies patrolling the wild, while humanity protects itself behind a wall, and with the brave and bold freelancers armoured up in their unique and customisable Javelin exosuits that go explore the dangerous beauty that is beyond the wall. Check out the gameplay trailer below.
Star Wars Battlefront 2
So the return of Star Wars Battlefront was pretty rocky but can EA redeem themselves with the sequel? They probably can if it is awesome as the first Battlefront 2 was. Just remember that it's still possible for the looks to be deceiving, you may undermine the rest of the game, like its lack of maps, modes and how the a lot of the standard game felt like it was cut and wrapped up with the tag DLC $$$ put on it. Thankfully EA is giving Star Wars Battlefront 2 DLC out for free. Good guy EA – is it too early to say that?
Note down November the 17th and may the force be with you.
Releasing on PC, PlayStation and Xbox
A Way Out
A Way Out, a co-op only game, yes that's right, co-op only, but one of the best things EA showed off besides their usual sports games. This game really has the potential of great story-telling with it's prison break like story and Kane and Lynch style gameplay. Play with a mate or someone else online. This will be something to keep an eye out for.
Releasing on PC, PlayStation and Xbox
Ace Combat 7: Skies Unknown
Ace Combat returns with Ace Combat 7: Skies Unknown, funnily enough it's the 17th installment in the series. Originally meant to be released this year, it has been pushed back to 2018. The trailer shows off some awesome visuals and gameplay with the campaign focusing around an upcoming conflict between two fictional nations. The Ace Combat series has always been thrilling with its dogfights and looks to continue that.
Releasing on PC, PlayStation and Xbox
Project Cars 2
If you haven't been pleased by any of the recently released racing games over the past year or two, then what is wrong with you. Sorry about that, but, really? Forza Horizon 3 anyone? Anyway, with over 180 cars on their roster and tracks galore, you can experience the adrenaline of motorsport. Live Track 3.0 will offers a never-seen-before level of integration between the conditions, the racing surface and the vehicle physics. Project Cars 2 will be racing into your nearest store on September the 22nd.
Releasing on PC, PlayStation and Xbox
Madden 18 – Longshot
Of course an EA conference wouldn't be right without their staples of sports games. So here we are with Madden 18 – Longshot. The first-ever cinematic and playable story mode from Madden, where your decisions lead forgotten prospect, Devin Wade on the pursuit to hear his name called on NFL Draft day. To be honest, I'm not entirely enthralled with a story mode in a sports game, but I will give them props for testing the waters with this. Madden 18 comes in on the rocket arm of Tom Brady on the 25th of August.
Releasing on PlayStation and Xbox
FIFA 18
I've always felt like the FIFA series is EA's best developed sports series, there are a lot less impossible things that I rage at in the game than in Madden or NBA. But that's just me. FIFA 18 wants you to feel the players come to life, feel the teams work together and feel that pumped up atmosphere from the crowd, so you feel like you are truly immersed, that the line of virtual and realism has vanished. The world's game kicks into stores on September 29th.
Releasing on Nintendo, PC, PlayStation and Xbox
NBA LIVE 18 – The One
Pretty much like Madden NFL's Longshot, NBA brings its own all new story mode, where you create and play as your own individual player, rising through the ranks of Basketball in the streets or the big league of the NBA. Gain respect and make your mark on the world of Basketball, become legend.
Releasing on PlayStation and Xbox
Need for Speed Payback
Man, if you thought Ace Combat was crazy with it's 17th installment, well Need for Speed rasies you it's 23rd installment with Need for Speed Payback, and open world racing game following 3 main characters each with their own unique driving skills, they will work together to take down a cartel called "The House" who run Fortune Valley's underworld. Get behind the wheel on November the 10th.
Releasing on PC, PlayStation and Xbox
Battlefield 1 In the Name of Tsar
Did you feel like Battlefield 1 was lacking some snow and Russian setting? You did? Great because here comes some DLC for Battlefield 1 if you're missing it. Said to be the most extensive DLC yet, the trailer for In the Name of Tsar is set in a nice snowy area so you can feel like you're outside in the cold winter when in reality you're playing video games inside being nice and warm. Best you learn some Russian quickly, this DLC is available this September. So it won't be winter, but it'll still be a cold spring.
All up, it's been a pretty decent show by EA but remember…..this is EA
– Hayden
The following two tabs change content below.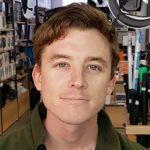 Empire gamer, 2IC Tech Cave dweller, esports fanatic and part time movie goer/reviewer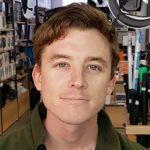 Latest posts by Hayden Biddick (see all)
Comments
comments