First we had EA, then Xbox stepped up big, now it's time for  PlayStation, the winner of E3 2016. Will the be able to keep hold of their title and win E3 2017?
Destiny 2
Hold my beer. Because I am shaking with excitement at this! I've said it multiple times and I'll say it again, I am a big fan of Destiny, I did a lot of grinding in that game to get the best loot, and I dominated in the crucible. The best thing about Destiny 2 is that it is probably going to have a more coherent story than its predecessor…Okay I'm kidding the best thing about Destiny 2 is that it is coming to PC! But Destiny 2 will have you fighting against an invading Cabal army, who are there to take the light away from the Guardians as they are not worthy, walls will fall and so will you, but now you must rise again on September 6th.
Releasing on PC, PlayStation and Xbox
Spider-Man
Take the combat from the Batman Arkham series, implement it into the world of Spider-Man and make it open world and you practically have a formula to make the best Spider-Man game since Spider-Man 2. Seriously, this game looks so much fun, the environment, the dialogue of Miles Morales and swinging around New York city on webs and being Spider-Man is the next best choice after being Batman. It really seems like Spider-Man is going to be the game to show how a superhero game should be made. Prepare your web slinging tech for 2018.
Releasing on PlayStation
God of War 4
If anyone needs no introduction for PlayStation, it's Kratos. Living as a man in the lands of Norse mythology, away from the Gods he once fought, Kratos must fight for survival while teaching his son how to be a god and his son teaching Kratos how to be human again. After watching this gameplay trailer I'm not sure why they called this God of War, why not God of Thor? Okay that was bad. Kratos does seem to be Thor, throwing his inscribed axes and recalling them back into his hands. It will be interesting to see the path this game will take since Kratos isn't brutally murdering other Gods and Titans. Become a God once more in 2018.
Releasing on PlayStation
Days Gone
Ever wanted to be a bikie in a post-apocalyptic world that has been hit hard by a global pandemic and turned many of those effected into mindless zombies known as 'Freakers'? With Days Gone you can, drive around in an open world filled with fast and aggressive zombies, if you don't know what I mean did you even see the trailer from E3 2016? If not you best get to it because that was insane. You know if you did miss it you can watch it below as well as the 2017 gameplay trailer. Rev that bike and grab a few guns, we're going shooting on the 29th December.
Releasing on PlayStation
Call of Duty: WWll
With many games going more and more futuristic while the fans called for a rollback to the good ol' days of boots on the ground, Sledgehammer Games has finally listened and done just that. With a reveal earlier in the year we didn't see much of the multiplayer aspect, but that's what they showed up with at E3. A new change is the class system where instead of customizing and then picking a specialty, you'll pick a division, choose your specialty and then customize from there. I'm hoping there is ranked play and the professional Call of Duty scene continues with this game. We want you for war on 3rd November.
Releasing on PC, PlayStation and Xbox
Monster Hunter: World
If you never played Monster Hunter before, then my friend, you are missing out. Over-sized swords complete with over-sized monsters in a highly impressive world. This is something many people have been waiting for, a PC or PS/Xbox version of Monster Hunter, instead of being stuck on the handheld or Wii. But a stunning world filled with adventures and monsters galore is really going to be something to keep and eye out for. Be ready to hunt in 2018
Releasing on PC, PlayStation and Xbox
Detroit: Become Human
How are you with decision making? Do you suck at it? Too much responsibility? Then Detroit: Become Human is not the game for you. Go on, move along now. Detroit: Become Human was shown off briefly last year at E3 but now we get a better look. How much weight do our decisions carry? What will be the consequences? What do you think of AI becoming more and more advanced in the modern world. This game can produce so many questions for our own future and ever evolving technology. Samsung may need to be wary of their androids. Best make a decision if this is the game for you come later this year.
Releasing on PlayStation
Shadow of the Colossus
A remaster? A remake? Whatever you like to call it, the amazing PS2 game will be making a return for the PS4. Okay turns out it's a remake, the content is staying the same as the original but the controls are getting an update to be a bit more modern. Not much else has been said about this remake but it's intended to return in 2018.
Releasing on PlayStation
Horizon Zero Dawn: The Frozen Wilds
New setting, colder temperatures, new characters and same kinda story. Back playing as Aloy from Horizon Zero Dawn, you're searching The Frozen Wilds for a brand new powerful machines lurking within the mountain. So be ready to pull out the in game camera and take some more stunning scenic photos  later this year, because you know that's what this game is truly use for.
Releasing on PlayStation
Uncharted: The Lost Legacy
Felt like you need some more Uncharted in your life? Here's some DLC for ya, a standalone expansion that is meant to act as a sequel to Uncharted 4: A Thief's End, you adventure as Chloe Frazer (Uncharted 2) and Nadine Ross (Uncharted 4) taking place in India where you'll be seeking yet another treasure. You treasure hunt begins on 22nd August.
Releasing on PlayStation
PlayStation coming out strong again with some very good looking games.
But will it be enough to take out the top spot for 2017?
– Hayden
The following two tabs change content below.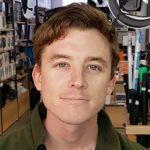 Empire gamer, 2IC Tech Cave dweller, esports fanatic and part time movie goer/reviewer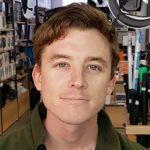 Latest posts by Hayden Biddick (see all)
Comments
comments