Okay, you lucky lot, we have been hooked up thanks to our friends at PlayStation New Zealand and we are going to thoroughly share this love around.
We have been given some sweet, sweet God of War merchandise to coincide with the launch of the game on the 20th of April!
There is one (1) prize pack on offer and it contains:
– A copy of the PS4 exclusive God of War
– A God of War T-Shirt
– A 7″ tall Kratos figurine
– A commemorative God of War Coin
Here's a pic of the sweet loot on offer: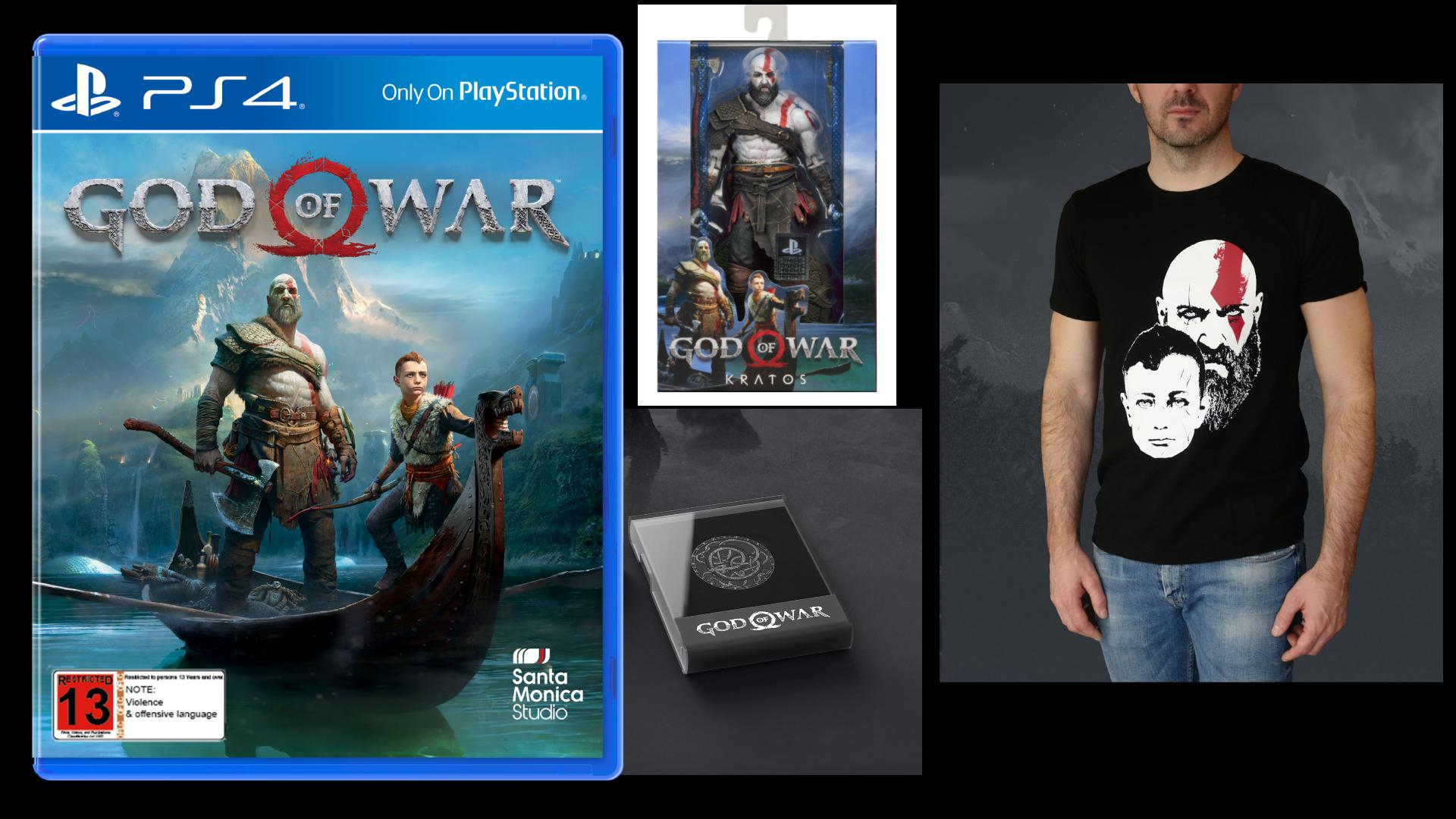 So, how do you enter the comp? Easy as, just answer this question:
In my review, at around the 2:50 mark, I describe this game as "…… beautiful" – what's the missing word?
Is it:
a) Utterly
b) Staggeringly
c) Unimaginably
Here's the review if you need a refresher:
Send your entries to comps@theempire.nz by Sunday the 21st of April, 9PM NZ time and we'll draw the winner on Monday 22nd!
Standard rules:
1) Contest is open to New Zealand residents aged 13+.
2) One entry per person.
3) Don't be a dick about rule 2 or you'll be disqualified.
Good luck and get at it!
– Dave
The following two tabs change content below.
Gaming & Technology Editor
at
The Empire Digital Media Ltd.
Gadget fiend, maker of beer, technology enthusiast, and Dad of three, Dave enjoys trying to protect expensive gadgets from the destructive power of tiny people, and frequently fails.
Comments
comments