Put your hand up if you knew that in the heart of West Auckland, in a building one floor below Family Planning, you would find New Zealand's largest video game studio, Grinding Gear Games. I would but I'm typing. Founded in 2006, Grinding Gear Games (GGG) are the developers of the PC game, Path of Exile, a top down action role-playing game, much like Diablo. GGG have since added further content with five expansion packs since 2014, and now have a sixth expansion in beta, "The Fall of Oriath" is expected to be released in June/July 2017.
The great thing about Path of Exile (PoE) after being Kiwi made, is that it is free, only thing financing the game are in game micro-transactions. From April 2012 to the beginning of the open beta in January 2013, GGG had made $2.2million US from the PoE community alone which really lit a fire underneath them to keep going. There was much anticipation before it was released in October 2013 and once it was, it was praised, applauded and awarded. Path of Exile was named "2013 PC Game of the Year" by GameSpot and "best PC role-playing game of 2013" by IGN. By February 2014, Path of Exile had five million registered players, in an interview with Radio New Zealand in April 2017, Chris Wilson, the founder of Grinding Gear Games, said that 1.1million people played PoE the past month. It's cool to think that a Kiwi made game has a player base lager than it's own country. GGG, Good going guys.
Now GGG are taking a bigger step and expanding Path of Exile from PC to the console, albeit the Xbox pathway. Nic and I know a very excited man looking forward to this move.
So whether you have a PC or Xbox, you have no reason why you can't download it, well maybe if you're in the wop-wops, but urban dwellers don't, it's free and ADSL is good enough. So get downloading and supporting our local Kiwi game devs, even though their Westies.
Take a look at Radio New Zealand's interview with GGG founder Chris Wilson, and Xbox New Zealand's head of gaming Jason Spiller below:
The following two tabs change content below.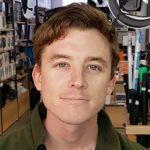 Empire gamer, 2IC Tech Cave dweller, esports fanatic and part time movie goer/reviewer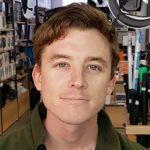 Latest posts by Hayden Biddick (see all)
Comments
comments