The Best I've Worn to Date!
I'm just going to put it out there. The JBL Endurance Run headphones have been the best pair of in-ear headphones I've ever had the experience of wearing and using. From listening to music, having hands-free calls with friends and family and the mic has never faulted me, it is still as crisp as when I first used it.
The Headphone Tech!
TwistLock
So, what makes these headphones the best I've ever had? Well, the JBL Endurance Run headphones have this TwistLock technology, you insert the ear bud in and twist it until you feel it lock into place. It would take Hercules to pull these out of your ear. I've worn them on a walk, on the run, playing video games, I even wore them for 11 hours on a flight from Auckland, New Zealand to Tokyo, Japan and not once did they fall out.
FlexSoft
It's not just TwistLock tech that makes these JBL headphones stand above the rest, it's the FlexSoft tech. This helps with the ergonomic fit, stability and makes the headphones feel so lightweight you forget they're even there. They don't make your ears ache or feel sore after using them for long periods of time.
FlipHook
They even have a FlipHook design so you can wear these babies over-ear, not that it's anything new but they fit just as well as you would normally, and much better than the majority of earbuds that can be worn over-ear.
Is it Magic or Magnetic?
Do you lose your headphones often? Not completely lose them, but when you are able to pull one headphone out of your bag and your rummaging through trying to find the other, or when your trying to grab them both while they're swinging off your neck? You'll have none of that trouble with the JBL headphones. They are magnetic buds, so when they're dangling or stashed away you'll have no trouble grabbing them both.
Sweat as much as you like
To top it off, they're sweat-proof, so while you're out exercising, the adrenaline's pumping while you're in a massive team-fight in a video game or you're just a naturally sweaty person, the earbuds won't get all disgusting from that sweat. Give them a rinse and they're sweet, just don't take them for a dip in the pool, they're not water proof.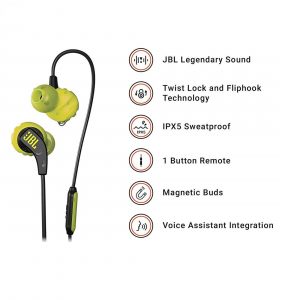 Sound!
I've never had any issues with the sound of these. I listen mostly to EDM, D&B, rap, metal and rock and everything sounds magnificent for the price range. It's perfect for those that don't want their ear drums blown out by bass and it plays high end sounds like strings and piano keys beautifully.
Score!
I've used these headphones every day since I've had them and I still struggle to find a fault with them. I've got to give them a 10/10, five stars, A++. They're amazing headphones, and I'm sure you can find them at your local tech store for a great price.
Remember to ask for the JBL Endurance Run headphones.
No, this review wasn't due when I returned from Japan
– Hayden
The following two tabs change content below.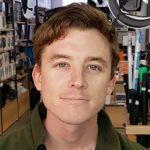 Empire gamer, 2IC Tech Cave dweller, esports fanatic and part time movie goer/reviewer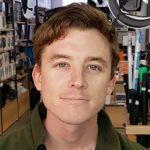 Latest posts by Hayden Biddick (see all)
Comments
comments