From Wired to Wireless
Not long ago, I reviewed the JBL Endurance Run wired headphones, which I called the best I've worn to date. Well I received a nice little package recently containing the new JBL Reflect Flow wireless headphones. Pitched as the "True wireless sports headphones" I set out to test how well they do.
The Features
What makes the JBL Reflect Flow headphones appealing? Well, they're wireless, if that wasn't already blatantly obvious. This does mean they are Bluetooth dependent. Great for being on the move without the hassle of a cord waving around or getting magically tangled up in your pocket or bag.
They have one button on each Reflect Flow, and depending on which one you press, how you many times you press or the length of time you press the button will then decide what commands are done. Great for easily managing music and calls without grabbing your phone. Some cool commands such as Ambient Aware sets the music to a level where you are able to stay aware of your surroundings while you're outdoors. While Talkthru sets the music to a near whisper so you can have a conversation without removing the headphones.
The Reflect Flows are waterproof, though there hasn't been any rain to run in and no one has sprinklers on to run through due to water restrictions to test this. I'll take JBL's word for it though and the headphones have proven to be sweat-proof. Still advise you don't take them swimming, but they will survive for 30mins under 1 meter of water.
The Tech
You can get 30 hours worth of use of battery with the Reflect Flows. 10 hours on the headphones themselves and an extra 20 hours from the charging case, pretty impressive. With just 10 minutes of charging you can get an hour from the headphones. The charging case has 4 LEDs on the back, easily showing you how much life is left in the battery. The case does require a micro USB to charge.
Now the Reflect Flows aren't a "one-size-fits-all". They came with three different sizes for the fins and earbuds. You can mix and match them to what you find comfortable.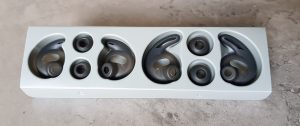 The Sound
The audio is pretty balanced, all round great clarity and quality from your highs to the lows, you can get a little kick out of the bass but it's nothing to party to. Really nothing too spectacular but nothing to fault it by either.
JBL Reflect Flow Score
Unlike the JBL Endurance Run wired headphones, I haven't been using the JBL Reflect Flow headphones every day. Though I only use them when I'm out exercising or travelling somewhere, as is their pitch and intention. Sure the Reflect Flows are neat and make you seem like you're well off when they cost from $180-$250, but are they worth it? For $180, yeah I'd seriously look at buying them. The market for wireless sports headphones is stacked and many are more expensive than the Reflect Flows. I'll give them a little bit of leniency there.
As I've been exercising I've found them to fall out often at the start of a workout and having to keep readjusting them which is constantly frustrating. Yes, I have tried all combinations of the fins and earbuds, so either I have oddly shaped ears or the headphones struggle to conform and sit. When I'm not moving, like during a bus trip from Hamilton to Auckland and back, they only popped out a couple of times, however once stable I barely felt them there. I've enjoyed the cool features of the Reflect Flow headphones and the longevity of the battery, they truly have impressed me.
With all that said what do I score the JBL Reflect Flow headphones?
I'm going to have to give them a 7/10.
Check them out by clicking "HERE"
The following two tabs change content below.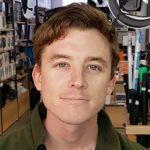 Empire gamer, 2IC Tech Cave dweller, esports fanatic and part time movie goer/reviewer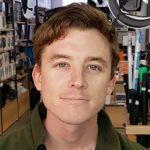 Latest posts by Hayden Biddick (see all)
Comments
comments