Small Size, Big Impact
Hey team, so around the end of last year I was given the opportunity to review the new release from SONY, the WF-C500 Truly Wireless Headphones (or earbuds as I prefer to call them). But for the sake of formality, I shall call them headphones.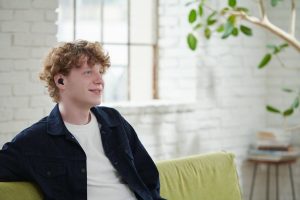 The Features & Tech
Let's knock out the obvious, they're wireless and small. Easy enough, no cords getting tangled up and easy to carry around in your pocket or a bag.
Ergonomic design, these felt like an Xbox 360 controller but designed for the ear, okay maybe not as comfortable but compared to the few other in-ear headphones I've tried these felt very snug. Rounded edges so there's no pointy bits putting pressure on your ears making it feel uncomfortable and sore.
Classic hands-free calling as many do. Cool, that should be standard these days.
Button operation, press the buttons on either earbud to skip, play, pause music, change the volume or answer a call. Again, another standard feature.
DSEE (Digital Sound Enhancement Engine) function improves the sound quality of compressed sound sources. Think of upscaling from 1080p to 4k.
20hrs of battery life, 10hrs for the earbuds and 10hrs on the charging case. 10min charge gives you an hour of listening time. I AM SPEED!
360 Reality Audio, a great immersive feature so that the music feels like it's all around you. Play a live track and feel like you're attending the concert. Though this is only done through Sonys Headphones Connect App and a subscription fee. So that's a bit of a toss up of a feature. The app does also let you fine tune your sound without a subscription I found.
IPX4 water resistance rating so splashes and sweat are not a problem for the earbuds, just not for the sound outlet.
My Thoughts
Now I really got to experience these for a good while, and I can truly attest to the saying "You don't know what you've got 'til it's gone". I've had to send them back recently and man do I miss them. These were absolutely comfortable and had no issues with connectivity with my phone. This is probably due to the simultaneous transmission to both earbuds instead of transmitting to one earbud and then that earbud relaying to the other.
Did I run out of battery while I tested these? Not once, didn't need to recharge the case and I thought I was using these far more than I was because I thought the battery life it was closer to 30hrs, they just kept going. The CF-500 headphones RARELY needed adjusting, didn't cause my ears to swell even a little after being in most of the day and didn't make my ears ache, they were comfy and snug and only a couple of times did one of them come loose.
I was honestly impressed with these and would highly recommend purchasing if you're looking at some entry level in-ear headphones. They sell for an absolute bargain.
Price as of review: $119 via Sony New Zealand
The following two tabs change content below.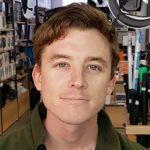 Empire gamer, 2IC Tech Cave dweller, esports fanatic and part time movie goer/reviewer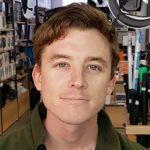 Latest posts by Hayden Biddick (see all)
Comments
comments