Steve had always been passionate about motorcycles. As a child, he had always dreamed of owning one and when he finally got his own, he knew it was only the beginning of his journey with his beloved machine. As he grew older, he realized that he could combine his love for motorcycles with his passion for a good cause.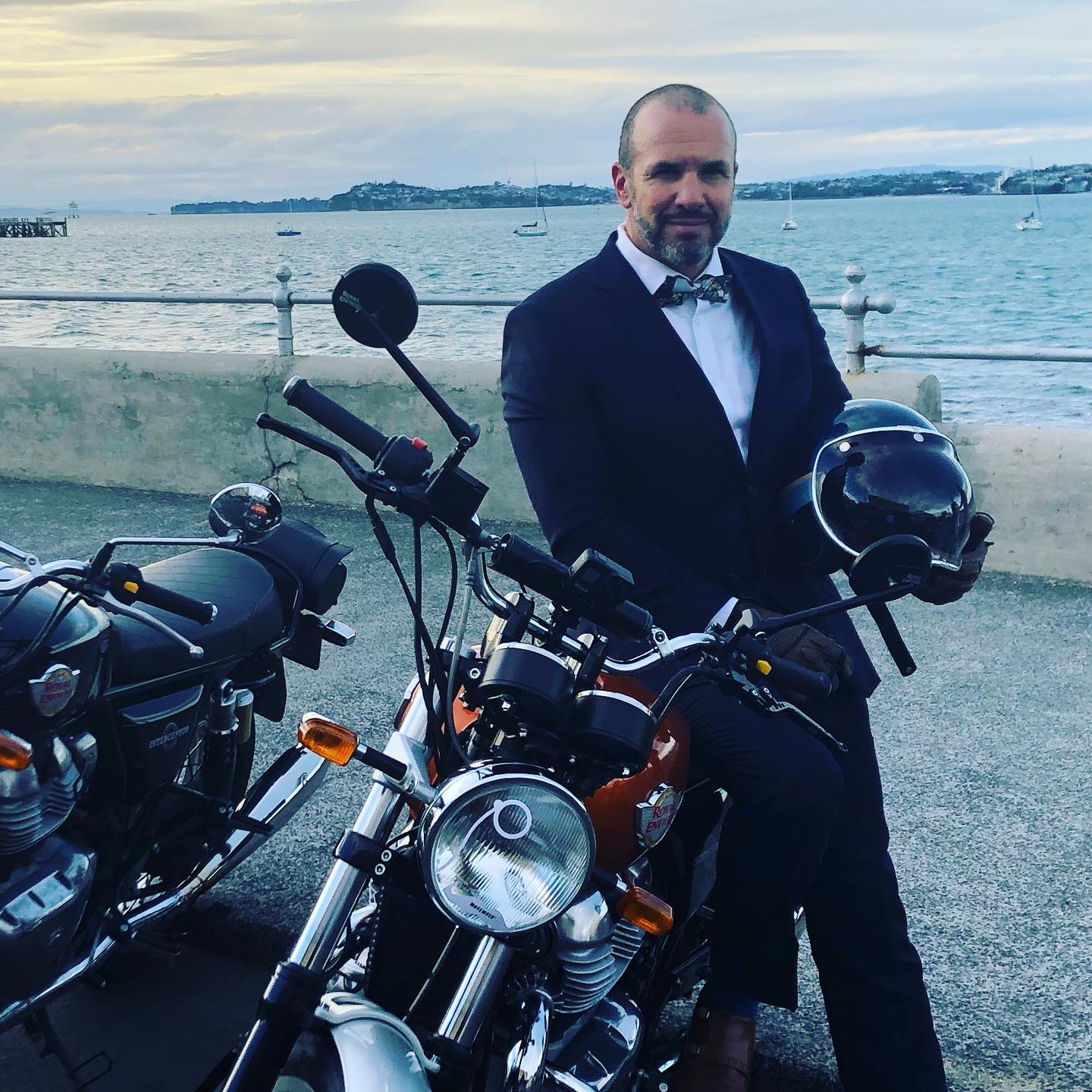 One day, Steve came across an event that would allow him to do just that – The Distinguished Gentleman's Ride. It was an annual event where people from all over the world dressed up in their finest clothes and rode their motorcycles to raise money for Movember, a charity that supports men's mental health and prostate cancer research.
Steve was immediately drawn to the event and signed up without hesitation. He began to prepare for the ride, polishing his motorcycle, getting his suit tailored and practicing his riding skills. He was determined to make a difference and raise as much money as possible for the cause.
On the day of the ride, Steve was a picture of elegance and style. He had never felt so sharp, with his tweed jacket, tailored pants, and polished leather boots. His motorcycle was equally impressive, gleaming in the sunshine as he revved the engine.
The ride began, and Steve felt a sense of camaraderie with his fellow riders as they weaved their way through the city streets. The wind rushed past his face as he rode, feeling free and alive. The sun was shining, and the scenery was breathtaking as they rode past iconic landmarks and beautiful parks.
As the ride came to an end, Steve felt a sense of pride and accomplishment. He had raised a significant amount of money for Movember, which would help support men's mental health and prostate cancer research. He knew that his contribution, no matter how small, would make a difference in someone's life.
Steve felt grateful for the opportunity to combine his passion for motorcycles with a good cause. He knew that he would participate in the Distinguished Gentleman's Ride again and again, and encourage others to do the same. For Steve, it wasn't just about riding a motorcycle, but about making a difference in the world, one ride at a time.
Steve has raised over $28 000 since 2017 and is looking for support again, can you help make a difference >>> GENTLEMANSRIDE.COM
GIVEAWAY
To help with raising support for @movember and The Distinguished Gentleman's Ride, one lucky supporter will walk away with this amazing professional headset from Yealink.
Every $10 donation made at https://mycause.co.nz gives you a chance to win. Donate $20 for 2 chances, etc.
Terms:
Must be in New Zealand to win
Donations are tax deductible from IRD
The UH37 professional headset features professional-grade 35mm speakers, superb stereo sound, and dynamic EQ (Automatic switch between call mode and music mode), giving clear sound in call mode, high fidelity in music mode.
You don't miss any details, focus on the tasks, and burst with fresh ideas whether you're meeting or listening to music during work.
Enter here: https://mycause.co.nz
The following two tabs change content below.
Empire motoring Journalist, Vlogger and general larakin. Pro food and lifting heavy things.
Comments
comments