Whats up fellow gamers, stuck at home bored and looking for something to do?
Our mates over at PriceSpy are hooking you guys up again! This time YOU CHOOSE the game! * more on that in terms and conditions
So all you really need to do is be a part of our Twitch Stream happening Monday the 15th of March. Come hang out and make your self known in the chat.
——————— A word from our friends at PriceSpy —————
It's game on between Nintendo and Sony PlayStation
New insights from the fully impartial price and product comparison site, PriceSpy, reveals Nintendo has pipped Sony PlayStation to the post this month, as Pokemon Sword claims the top spot as most popular* game for January.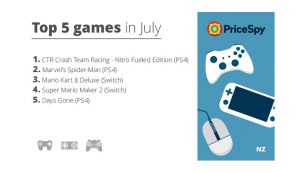 Liisa Matinvesi-Bassett, New Zealand country manager for PriceSpy, says: "Based on our historical click data, even though four out of the five most popular games for January were found to be from PlayStation, the overall most popular game was Pokemon Sword for Nintendo Switch.
"Pokemon Sword launched in November 2019 with an RRP of $99. Normally, after two to three months after a game has launched, we would expect to see it drop significantly in price, so help it appear more competitively priced against other new releases and to encourage further sales to occur.
"However, according to our historical pricing insights, despite Pokemon Sword being almost three months old in January, the price point remained fairly static, dropping just 12 per cent compared to the RRP price at launch.
"The same cannot be said for the other top four games from PlayStation. For example, even though Star Wars Jedi: Fallen Order launched around the same time as Pokemon Sword, our historical pricing data in January revealed it dropped in price by almost 40 per cent (39 per cent) compared to its RRP at launch.
"Similarly the third most popular game in, Call of Duty: Modern Warfare, also offered gamers a rather attractive 39 per cent off its original RRP in January."
Liisa concludes: "Based on these findings, consumer demand for Pokemon Sword still remains to be fairly high, without the need for Nintendo to discount the product to entice consumers back in. PlayStation on the other hand seem to be using a different tactic, offering gamers the opportunity to pick up a relatively new game at a bargain price a few months after release."
"Interestingly, when you look at today's pricing insights for all top five games in January, 80 per cent have increased in price, highlighting the need for gamers to always carry out important price research before they actually buy."
"Using a website or app like PriceSpy can help shoppers save hundreds, if not thousands of dollars in the long run."
If you've not yet managed to play any of the top games, the good news is PriceSpy has teamed up with The Empire to give away two of the top two games for January.
For the Giveaway its super easy All you have to do is flick us an email with the subject PRICESPY to comps@theempire.nz and you're in the draw!
Download the PriceSpy app here.
www.pricespy.co.nz
————- ENDS ——————-
For the Giveaway its super easy All you have to do is flick us an email with the subject PRICESPY to comps@theempire.nz and you're in the draw!
Please include your Twitch name so we can call it out on stream, and a postal address and which game you choose
Conditions:
– Game must not be over $120nzd in retail value
– Game must be available for retail purchase in New Zealand
– First time winners only
– You must be of age of any restrictions of the games – ESPB rating etc.
– Must be in New Zealand
– Following our Twitch Channel
– Pricespy have the final say on any purchases – they will be handling that
join us on twitch on either of these evenings for many laughs and hours of entertainment!
Massive thanks again to PriceSpy for supporting us and helping us give back to the community!
The following two tabs change content below.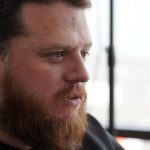 Head Twticher and Gaming Legend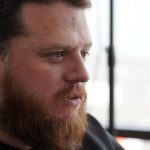 Latest posts by Sam Thiele (see all)
Comments
comments