The next qualifier for Nordic Game Discovery Contests 5th Season is found – it's a game from Norway and Costa Rica named "Dude, Where Is My Beer?"
"Dude, Where Is my Beer?" is in short an old school point-and-click adventure game about finding a pilsner in the confusing world of unnecessary craft beers and snobby hipsters. Can you find a normal beer in a world of conspicuously flavored craft beer, and solve the mystery of the elusive, missing pilsner, using nostalgic interface from the golden age of adventure games? Talk to West Coast IPA and American Black Ale drinking hipsters and solve beer related puzzles at different stages of drunkenness; explore locations like a sports bar, a microbrewery, a dive bar and a rock bar in the city of Oslo, in your quest of finding a pilsner.
I put a good few hours into this and am still yet to get my hands on a pilsner but I am determined to find it, lippy hipsters have been all up in my grill and trying to get me to drink all of their craft beers. THEY WILL NOT STOP ME I WILL FIND MY PILSNER!!!
"Dude, Where Is My Beer?" won the NGDC qualifier at Kavalkaden, Norway, and is a Grand Finalist in the NGDC Season V Grand finals at NG21 November 2021 – A fun and very unconventional premise, that started as Arik Zurabian's hobby, and with Edo Brenes on the team the ambitions rose. Made with dedication and hardship, the creators had a very simple mantra for the project: "This is something we want to play – so let's make it!".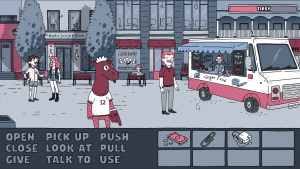 All in all this game is a cheeky little time waster with a great little story to it, problem solving and interacting with the locals to find the one true beer. Its available on steam and if you are a beer enthusiast im sure this will entertain you.
"Dude, Where Is My Beer?" is now available for Windows and Mac, in English, Spanish and Russian language on Steam:
https://store.steampowered.com/app/1288760/Dude_Where_Is_My_Beer/
-Ezi
The following two tabs change content below.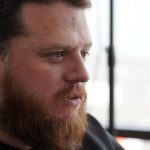 Head Twticher and Gaming Legend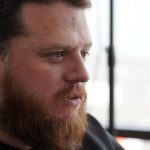 Latest posts by Sam Thiele (see all)
Comments
comments