The Next Xbox
If you remember back in June at E3 2019, Microsoft announced Project Scarlett, their next-gen console to succeed the Xbox One.
Now Microsoft have officially revealed the name, design and release window of this next-gen console.
Xbox Series X
It looks like a PC tower, what is this? Are they going away from consoles? No, no it's just a console that looks like a PC tower, it supports vertical and horizontal support so you can have it look like a PC tower or a speaker.
Microsoft said the usual spiel about every new console "Xbox Series X will be our fastest, most powerful console ever and set a new bar for performance, speed and compatibility.." okay like we don't expect that already.
They added "Its industrial design enables us to deliver four times the processing power of Xbox One X in the most quiet and efficient way, something that is critically important in delivering truly immersive gameplay."
It will be interesting just how quiet the Series X will be because it's not hard to be quieter than it's competition. If you ever want to know what a 747 getting ready for take-off sounds like just turn a PlayStation 4 on.
Now it's just a wait for Sony to unveil the PlayStation 5 and see if the Series X really is going to be the fastest, most powerful console ever.
The following two tabs change content below.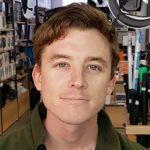 Empire gamer, 2IC Tech Cave dweller, esports fanatic and part time movie goer/reviewer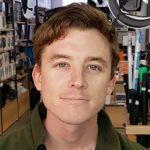 Latest posts by Hayden Biddick (see all)
Comments
comments