In less than 1 week the almighty Kings Arms will play host to the first annual Auckland City Rock Fest and it is exactly what it says on the tin, a rock music festival in Auckland!
The 10 bands that are playing are Ekko Park, Setting Fire To Stacey, Silence The City, Armed In Advance, Written by Wolves, Skinny Hobos, Dead Favours, Quinn The Human, Dead beat Boys, and Coridian! Incredible lineup of some of the countries best rock bands.
As a huge fan of NZ music and Rock in particular this is massive for me and I really cant wait, it will be an incredible night and one that will definitely go down in the Kings Arms history books.
So if you are a fan of rock music then be sure to suss your pre-order ticket from under the radar or try your luck and pay a little extra on the door on the night.
https://www.undertheradar.co.nz/ticket/6849/Auckland-City-Rockfest.utr
Festivities kick off at 5.15pm this Saturday the 19th.
Below I have linked to a video from each of the bands playing so check em out and get hyped!
The following two tabs change content below.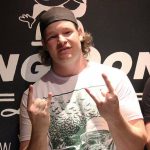 Empire music journalist, NZ music fanatic, guitarist, action sports enthusiast, videographer, photographer, and physiotherapist.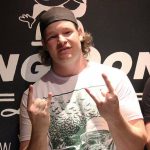 Comments
comments