What is it?
Announced just days ago on Twitter, the League of Legends New Zealand Champions 2020 is pretty self-explanatory. It's a League of Legends esports tournament hosted by NZ Esports next year, which will decide out of 96 teams who is the best team in New Zealand. Yes, 96 teams for an esports tournament in New Zealand, kiwis only. I couldn't believe what I read and that's not even the most unbelievable part to this.
THEY HAVE A PRIZE POOL OF $100,000 NZD!!
I was so taken aback, announced out of the blue, a lot of teams required and big money involved, I thought this had to be a joke. I wasn't the only one, many of the ANZ esports community were raising suspicions, not just fans of esports, but competitive players and some of the big names in the industry.
2020 League of Legends New Zealand Champions is here! 🏆 96 teams, $100,000, Kiwis only, IT'S TIME TO PUT NEW ZEALAND ESPORTS ON MAP ✊

Stay tuned here on Twitter for registration information … #2020NZChamps #lolesports #esports #leagueoflegends #NZESPORTS pic.twitter.com/cdOXgVE7ng

— New Zealand Champions (@nzchampions) October 15, 2019
So who are NZ Esports?
NZ Esports a.k.a Esports League NZ Limited are relatively new, having registered as a company in July of this year. Though their listed Director, Qiren Gao, is quite the business person it seems, having been listed as director for multiple companies. One being Tiem Technologies, a computers wholesales and peripherals company, so an interest and venture into esports isn't so surprising.
They claim on their website "…this tournament is set to put esports on New Zealand's map, while showing the world just how fierce and incredible competitive gaming can be".
Many in the ANZ esports community had no idea who was behind any of this or how it was being funded. Theo Martin, a man well respected and known for his work in the ANZ esports scene was mentioned to know what's happening on behind the scenes. Theo confirmed that this event was in fact legit and he was contracting out, helping organise everything for them and that most of the budget for the event was being funneled into the prize pool, which left some of the community concerned.
How's the tournament going to work?
From the schedule there's 3 different stages to the tournament, taking place over 5 months, starting this November.
On the 16th of November, 2019, after registrations have been completed, there will be a Best of 1 online Knockout Bracket to decide the 96 teams to compete in the tournament. That is if there is more than 96 teams.
This will be proceeded by a group draw two days later on the 18th. Here we have the first stage, these groups (unsure how many per group) will then play a Best of 3 Round Robin, two days a week, Wednesday and Sunday nights for three weeks, concluding on the 11th of December, 2019. Most games online, some Auckland teams will be invited to play live in NZ Esports studio.
The top 24 teams from the groups will then move into the second stage beginning on the 26th of April, 2020, in another Best of 3 Round Robin, weekly matches on Wednesday and Sunday nights for two weeks, concluding on the 10th of May. Again, most games online, some Auckland teams will be invited to play live in NZ Esports studio.
The last stage, the Champions Bracket, begins two weeks later on the 24th of May with the last 8 teams in the quarterfinals, which are a best of 5? They say quarter finals final B05 on their website, most likely human error. Guess they really want to put on a show. These will also be online.
The semifinals are played on the 30th, with the Championship finals being played on the 31st. I assume the semis and Champ finals are both best of 5s. Hell maybe the Championship finals are a best of 7. No details have been provided on those.
Not too sure what venue the finals will be held in, but they will be played live and any teams not from Auckland will have their flights and accommodation paid for.
The elephant in the room. The $100k.
Now you're here, this is probably what you've been asking in your head. "What about the money! How much for first place?!".
Well here it is, $20,000 to the League of Legends 2020 New Zealand Champions. $10,000 for 2nd place, $5000-1000 per team for 3rd-24th and $400 for 25th-96th.
You interested?
So now you know a bit more about this are you interested in it? Would you check it out? What about participating? If you want to be a part of this big step for esports in New Zealand then I suggest you get team together and register here.
Good luck, have fun.
lft, Pos 5 supp, 2.1k mmr in DotA 2
– Hayden
The following two tabs change content below.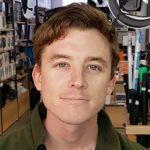 Empire gamer, 2IC Tech Cave dweller, esports fanatic and part time movie goer/reviewer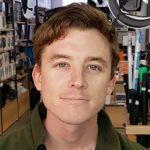 Latest posts by Hayden Biddick (see all)
Comments
comments