Hey team
So I was very lucky to get a preview on the just today released Samsung Note 9 – Spent 2 days playing with it so all opinions are based on a short amount of time with it – I'm sure there is a lot more to learn
Let's go over some of the features shall we?
Battery – 4000 mAh up from the note 8's 3300 – So that should in theory run for a couple days without needing a charge – as part of the display at the briefing they set up a timelapse with a note9 that had been running for over 7 hours with the display on – That's rather impressive – Personally I've got chargers everywhere but its nice to know that should you wake up hung over on a park bench you've still got enough juice for an uber home and to let everyone on social media know you're alive, even if its a 2 day bender.
Storage – Want a Terrabyte? have one – top offerings is 512GB onboard with a further expandable via SD ( sold seperately) 512GB giving ya a Terrabyte in ya pocket – That's a lot of selfies – Given how high end the images and video are getting that's gona be hard to fill but should you be vlogging on your note 9 that will likely house you're entire upload library and shoot all day with zero worries.
Cameras Carried over from the S9+ The cameras are awesome – more than enough for any of your snaps, grams and the like – the cameras are the same but the processor is upgraded from the note 8 / S9+ so snappier snaps – see what I did there? kden.. Something I like about it is there is a setting which wasn't appealing – which was if you're taking a photo of food – it'l recognize its food ( depends who cooked it I spose) and put it in to an optimized food mode – Same for portrait mode if taking a photo of a person – I didnt like this because the portrait mode has a softening filter that looks photoshopped – Now you can not only change the amount that effect takes but also switch priority of which are more important to you. Customizeable is likely the word of the day with the Note 9
Display 6.4-inch Quad HD+ Super AMOLED, 2960×1440 (516ppi)
*Screen measured diagonally as a full rectangle without accounting for the rounded corners
*Default resolution is Full HD+ and can be changed to Quad HD+ (WQHD+) in Settings
Camera Rear: Dual Camera with Dual OIS (Optical Image Stabilization)
           – Wide-angle: Super Speed Dual Pixel 12MP AF, F1.5/F2.4, OIS
           – Telephoto: 12MP AF, F2.4, OIS
           – 2X optical zoom, up to 10X digital zoom
Front: 8MP AF, F1.7
Body 161.9 x 76.4 x 8.8mm, 201g, IP68 (BLE S Pen: 5.7 x 4.35 x 106.37mm, 3.1g, IP68)
*IP68 certified water resistance for up to 30 minutes in up to 1.5m of water.  Rinse thoroughly in fresh water after salt or chlorinated water exposure
AP 10nm 64-bit Octa-core processor (Max. 2.7 GHz + 1.7 GHz)
*May differ by market and mobile operator
Memory 6GB RAM (LPDDR4), 128GB + MicroSD slot (up to 512GB)
8GB RAM (LPDDR4), 512GB + MicroSD slot (up to 512GB)
*User memory is less than the total memory due to storage of the operating system and software used to operate the device features. Actual user memory will vary depending on the operator and may change after software upgrades are performed.
SIM and SD Card Single: one Nano SIM and one MicroSD slot (up to 512GB)
Battery 4,000mAh
Fast Charging compatible on wired and wireless
Wired charging compatible with QC2.0 and AFC
Wireless charging compatible with WPC and PMA
*May differ by market and mobile operator
OS Android 8.1 (Oreo)
My thoughts on this phone are similar to the S9+
In that, if you're a note 8 User you'l see upgrades and improvements no doubt – however they aren't massive leaps – reasonable upgrades worthy of a new iteration for sure, but I feel the people that will get the most benefit are those like me who tend to jump every other upgrade as appose to every new upgrade.
IF you're on an S8 Yeah this thing in comparison is a beast and the camera / battery life all of it will be a massive jump – however if you're going from the Note 8 to the note 9 – yeah its better – but is it $1700 better? especially if you're going to upgrade when the next one comes out? maybe not
Something I learnt over the last couple days is how much more the note can do over the S models – many things have been added for productivity which personally I don't know If I would use, That said I've never had a note / phablet for any great length of time so I don't know how I would Integrate that into my workflow – The DEX which Dave did a review on not long ago has had a couple small upgrades to go in with the note 9 – the idea of using your phone as a PC but for apps is rather appealing for a 2nd device on your workstation – with a 3rd monitor that seems rather appealing given how much time I spend on apps these days. Perhaps that much accessibility its just going to pull me further down the rabbit hole I'm trying not to fall into haha! We shall see if I can get a longer term review with a dex but that'l likely be a Dave review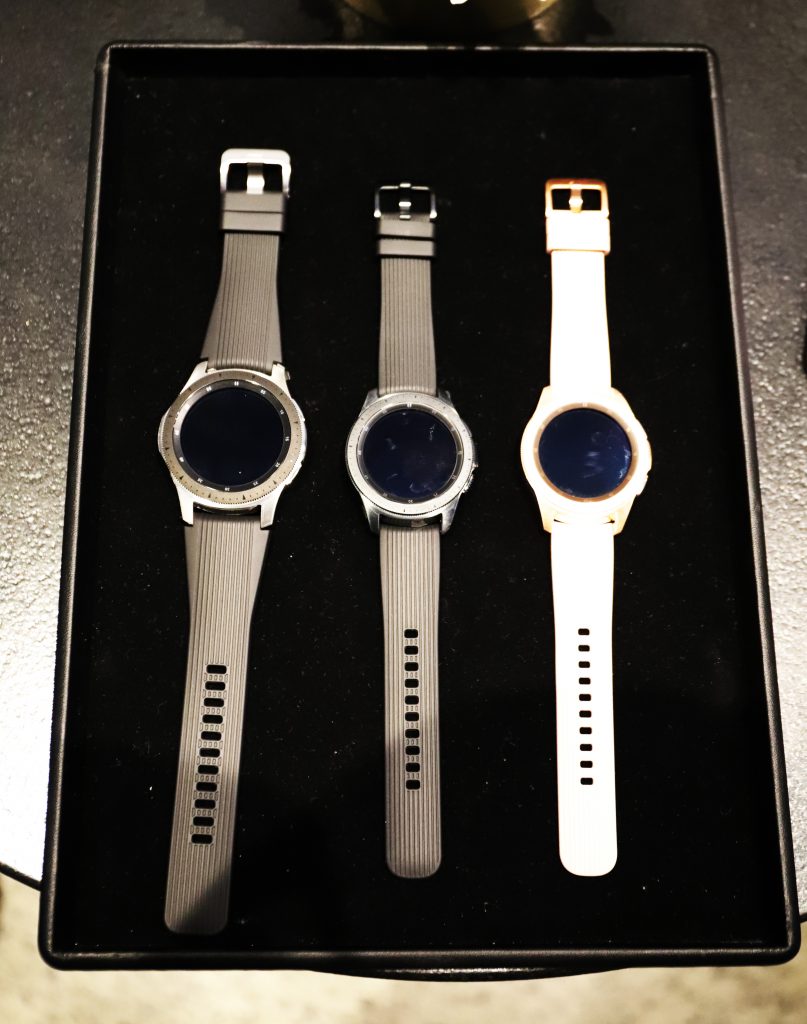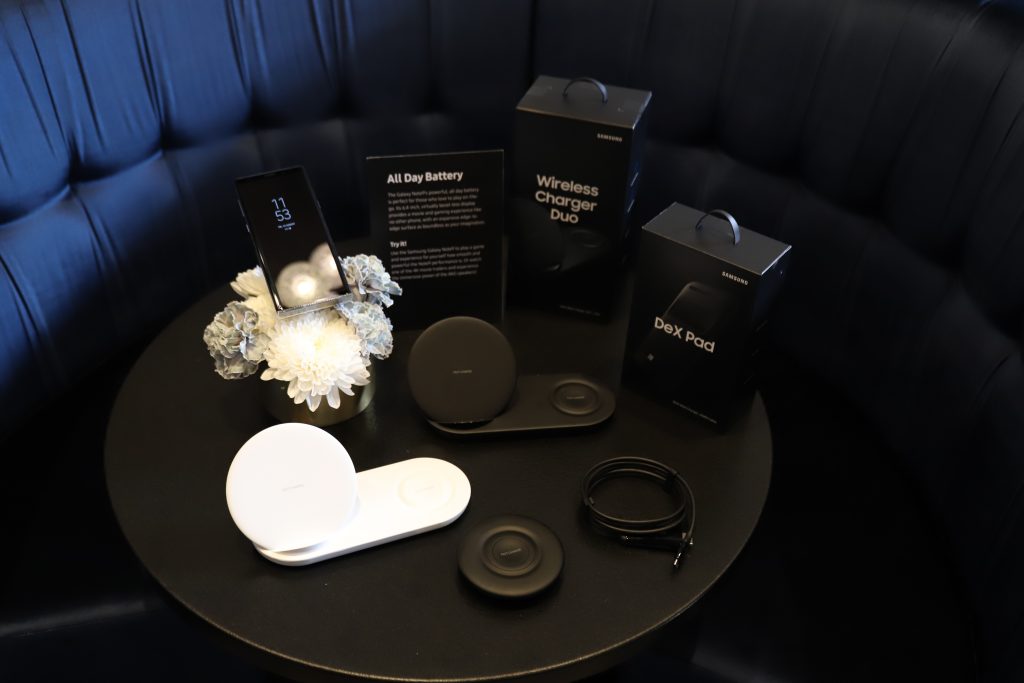 A couple other new things – Those of you that follow on instagram will know I recently bought ( with my own money) a wireless charging dock – well there's a new one that now has 2 spots – 1 for your phone and 1 for your smartwatch – Had I known that was coming I would have waited but oh well.
Speaking of new watches there are some of those too – smaller ones for those with dainty wrists – I never found the S3 frontier to be massive but of course smaller is always better with tech right?
Hopefully we'l get more in depth with these soon as they become available – pre orders are open at most major carriers and should be available at retail around the end of the month.
Final thoughts for me would be – Its a great device and would be the next logical upgrade for me – the camera and battery are still major appeals and the extra functionality of the note 9 seem useful – unless the focus is to spend less time on social media!!
Also Head over to the Samsung website for the rest of the features and specs we might have missed BY CLICKING HERE
The following two tabs change content below.
Empire motoring Journalist, Vlogger and general larakin. Pro food and lifting heavy things.
Comments
comments